'Love Is Blind' Is Already Filming Seasons 2 and 3
Netflix's blind dating reality show Love is Blind was all anyone could talk about when it first premiered last year. The show completely challenged the norms of reality television dating shows and ended up producing some pretty genuine relationships. Now, the show is already filming for Love is Blind seasons 2 and 3.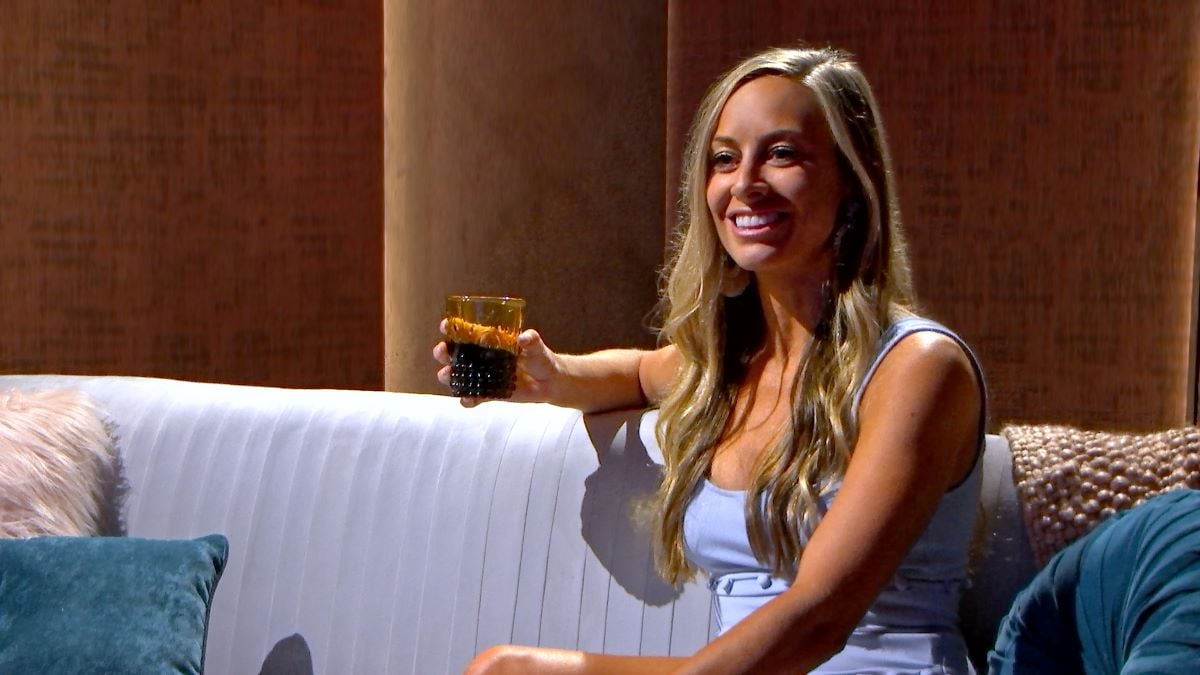 'Love is Blind' cast from season 1
Love is Blind was the perfect midway point between normal reality dating shows and Married at First Sight. At the beginning of the season, women and men were ushered into separate houses. They would each take turns in solitary rooms called pods and talk to a member of the opposite sex through a wall. Over time, they got to pick who they were connecting with and spend more time talking to them. They then agreed to proposals before ever seeing their potential spouses face-to-face. Unlike Married at First Sight, the couples did meet and live together for several weeks before making it to the altar.
On season 1, eight couples got engaged but only six were shown on the show. Carlton Morton and Diamond Jack's relationship only lasted through the couples' honeymoon in Mexico. Giannina Gibelli and Damian Powers made it to their wedding day, however Powers decided not to go through with the marriage. They continued to date after the show, however. Jessica Batten also decided not to go through with her marriage to Mark Cuevas. Cuevas went on to date another cast member, Lauren Chamblin, shortly after the show.
Kelly Chase turned Kenny Barnes down before their wedding, ultimately viewing him as more of a friend to her. Amber Pike and Matt Barnett went through with their nuptials, as did Cameron Hamilton and Lauren Speed. The two couples are still married.
'Love is Blind' season 2 and 3
With the coronavirus (COVID-19) pandemic still shutting productions down, people have been wondering about the fate of Love is Blind. But according to host, Vanessa Lachey, seasons 2 and 3 are already in the works.
 "We are shooting season 2 and three! And we will get those out to you guys as soon as we can!" she told HollywoodLife. "We start shooting those in less than a month, and we are just very excited."
Luckily, the show pretty much has a built-in quarantine period for the participants anyway.
RELATED: 'Love is Blind': How to Get Cast on the Show
"They're in pods and bubble pods for the first two weeks, but they then typically get out of the pods and there's a lot of physical connection that's part of the show… can the physical connection match the emotional connection?" Lachey said. "And then we go back to the hometown and see if the family and friend connection match the love connection. So, we finally found a way to safely shoot the season and we are excited!"
Lachey, who hosts the show with her husband Nick Lachey, didn't give specifics on how many couples will be featured or when we can expect to see blind love on our televisions again but at least fans now know that more is to come.