'Love Is Blind': Jessica Says Mark Faked it for the Cameras on Their Wedding Day
Jessica will always be known for leaving a brokenhearted Mark at the altar on Love Is Blind. But Jessica promises there's more to the story. She says she made an agreement with Mark that they would not get married, only for him to blindside her at the altar. Per Jessica, Matt never publicly told the truth. She says his tears and pain were a production for the cameras.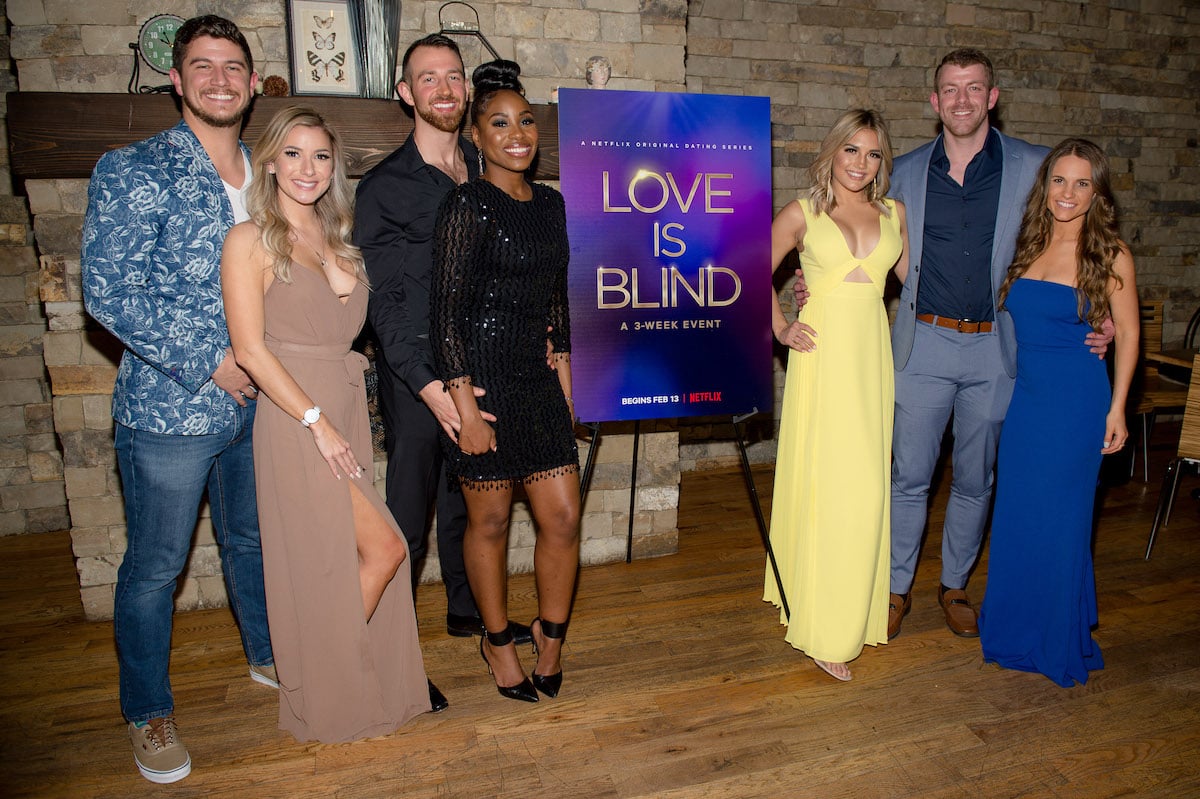 Jessica says she and Mark agreed ahead of time to say no at the altar
Viewers of the show remember Jessica having mixed feelings about marrying Mark. She initially wanted to marry Matt but after he rejected her and chose Amber, Jessica had a difficult time moving on. She struggled with finding a romantic and physical connection to Mark.
According to Jessica, she and Mark made the agreement to say no at the altar, with intentions to continue dating after the show was over. But she says Mark shockingly said yes, leaving her to look like the bad guy.
RELATED: 'Love is Blind': Jessica Claims She Tried to Leave the Show, But Producers Say Otherwise
"We really had an agreement on the show," Jessica tells E! News in a recent interview. "We knew that we weren't going to work out in the end, so on that day, we were not planning on saying yes. When everything went down and he was crying on his mom and everything like that, it was a huge shock to me."
She says Mark even sent her a text to "apologize for all the betrayal" the following day. But, she says he never publicly came to her defense. 
"When this all played out, it was a totally different story than the one I had to get through," Jessica states. "Because to me, that was my guy. We were best of friends too, and I was kind of hanging in there to see what could happen with us. When that played out, I really couldn't believe it. I thought at some point maybe he would have the courage to come out and tell the real story, especially with the shame I was going through."
The 'Love Is Blind' star says Mark has a track record of cheating
Both Jessica and Mark have moved on. Jessica is now dating a California ankle surgeon and Mark is engaged and a new father to a baby boy. But according to Jessica, and another contestant from Love Is Blind named LC, Mark is a serial cheater.
During the Love Is Blind: After the Altar special, Jessica alleged that one day during filming before their wedding, she was unable to get in contact with Mark. She says he later told her that he got a call from a female friend who'd recently lost her father and spent six hours comforting her. Jessica says Mark and the woman in question began dating shortly after they split.
RELATED: Jessica on Her Relationship With Mark After 'Love Is Blind,' Says 'We're Connected for Life'
LC also alleges Mark is a cheater. She says they dated for six weeks and after dropping him off at an airport, she received notice that he was in another city with another girl. She says she confronted him about it and he denied anything ever happened. Days later, she says she learned Mark and the woman were expecting their first child together.
Mark insists that both women are lying. Amber also comes to Mark's defense, noting Jessica was toying with Mark's emotions – and that Mark and LC were just casually dating. 
Love Is Blind: After the Altar is currently streaming on Netflix.