'Love Is Blind': Natalie and Shayne Are Reportedly Not on 'Good Terms' Anymore
Some Love Is Blind Season 2 cast members are still hanging out. However, fans shouldn't expect to see Shayne Jansen and Natalie Lee together. Here is the latest update on the formerly engaged couple. 
Some 'Love Is Blind' fans thought Natalie and Shayne were back together
RELATED: 'Love is Blind' Season 2 Star Natalie Lee Says Shaina Hurley Lied to Her About Shayne Jansen
Before the reunion was released, many fans were expected to find Natalie and Shayne back together. Natalie proposed that they try to work on their relationship instead of getting married in the finale. They both later posted heartwarming messages about their time together on Instagram before the reunion aired.
Shayne posted a picture of them hugging each other, and the caption started with, "Natalie Mina Lee. Where do I start? This journey with you will be something I'll never forget. It was easily the best time of my life and I would do it all over again knowing I get to spend more time with you."
Natalie posted the same picture and wrote, "And to @shaynejansen – I couldn't have asked for a better partner in this. We may have had our ups and downs, but you have always protected me and had my back. And thank you for loving me for ME, and always encouraging me to embrace and love my flaws."
But the touching posts weren't signs of a thriving relationship. The reunion showed there was still a lot of hurt between them.
Natalie and Shayne reveal they dated after the show
RELATED: 'Love is Blind' Season 2 Star Shayne Jansen Says He's Still in Love with Natalie Lee
The former couple reunited again and rehashed their breakup in front of everyone. Shayne admitted to saying hurtful things but said he felt like Natalie wasn't acknowledging her part in it. He mentioned that she hadn't apologized to him. 
She then said, "I'm not putting the blame on you by any means. I understand that anger came out from somewhere like obviously something I've done to you or have pushed you to that point." Natalie started crying and said she apologized for making him feel like he isn't good enough.
They revealed they tried to date again. But Natalie could let go of the hurt from their big fight, and so they broke up again.
Natalie and Shayne are reportedly not on 'good terms' anymore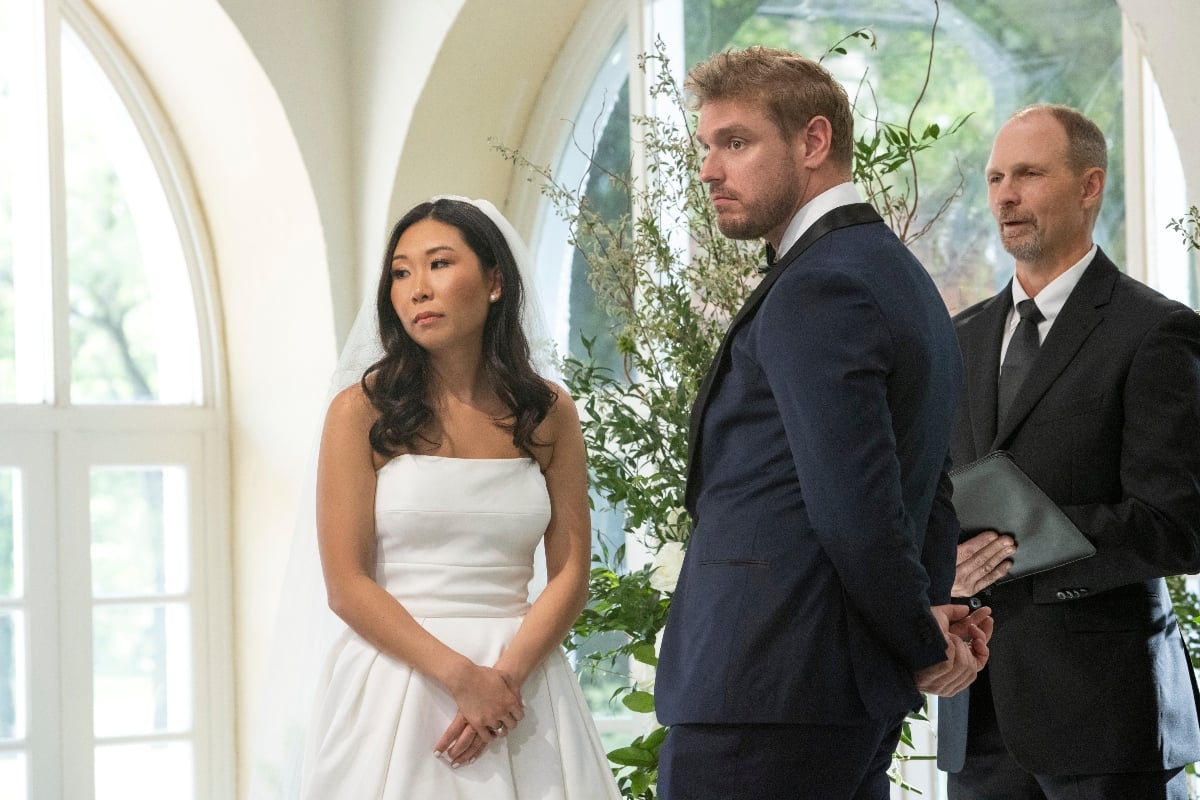 RELATED: 'Love Is Blind': Sal and Natalie Spark Dating Rumors After Flirty Instagram Exchanges
Everyone at the reunion said they were shocked by Natalie and Shayne's breakup. Now it sounds like they're not even friends anymore.
"They are not on good terms at the moment," a source told Us Weekly. "They haven't been communicating and stopped following each other on social media."
The source didn't go into detail about why they're not talking. But fans were able to see how quickly things got tense between them in the reunion episode.