'Love Is Blind' Reunion: Vanessa Lachey Reveals Stars Walked off Set
The Love is Blind reunion had many twists and turns. That's because many cast members don't get along. Vanessa Lachey revealed just how heated some cast members got.
The 'Love Is Blind' cast faced off in the reunion
RELATED: 'Love Is Blind': Deepti Says Shake Hit on Vanessa Lachey During the Season
Only two couples got married at the end of season 2. That meant there were a lot of tense relationships to cover in the show's hour-long reunion.
Hosts Vanessa and Nick Lachey put Abhishek "Shake" Chatterjee in the hot seat for how he treated the women this season. Shayne Jansen and Natalie Lee hashed out why they didn't get married. Natalie also revealed she couldn't entirely forgive Shayne and move on when they tried to date afterward.
Kyle Abrams confronted Shaina Hurley for hiding the fact she still had feelings for Shayne when he proposed. Natalie also confronted her for doing the same.
Nick Thompson and Danielle Ruhl are still working on their marriage with the help of counseling. Jarrette Jones and Iyanna McNeely are also still married. There were segments dedicated to married couples. But the episode was overwhelmingly about the couples that broke up.
Vanessa Lachey said stars walked off set filming the 'Love Is Blind' reunion
RELATED: 'Love Is Blind' Creator Addresses Shake Facing off with Nick and Vanessa Lachey
Fans watched multiple heated exchanges during the reunion episode. But it looks like drama got too much that a star had to go and blow off steam.
"We were there, for gosh, three to four hours talking to them," Vanessa Lachey told Us Weekly. "I know people are like, 'Oh, I wanna see the other three hours,' [because] you only got the one-hour version, but there's a lot of emotion: both high highs, low lows. People were crying [and] people walked off set. Obviously, some of it got aired."
The co-host didn't reveal who cried and which people walked off the set. But it sounds like multiple emotional moments are on the cutting room floor.
Shake apologized to Deepti after the reunion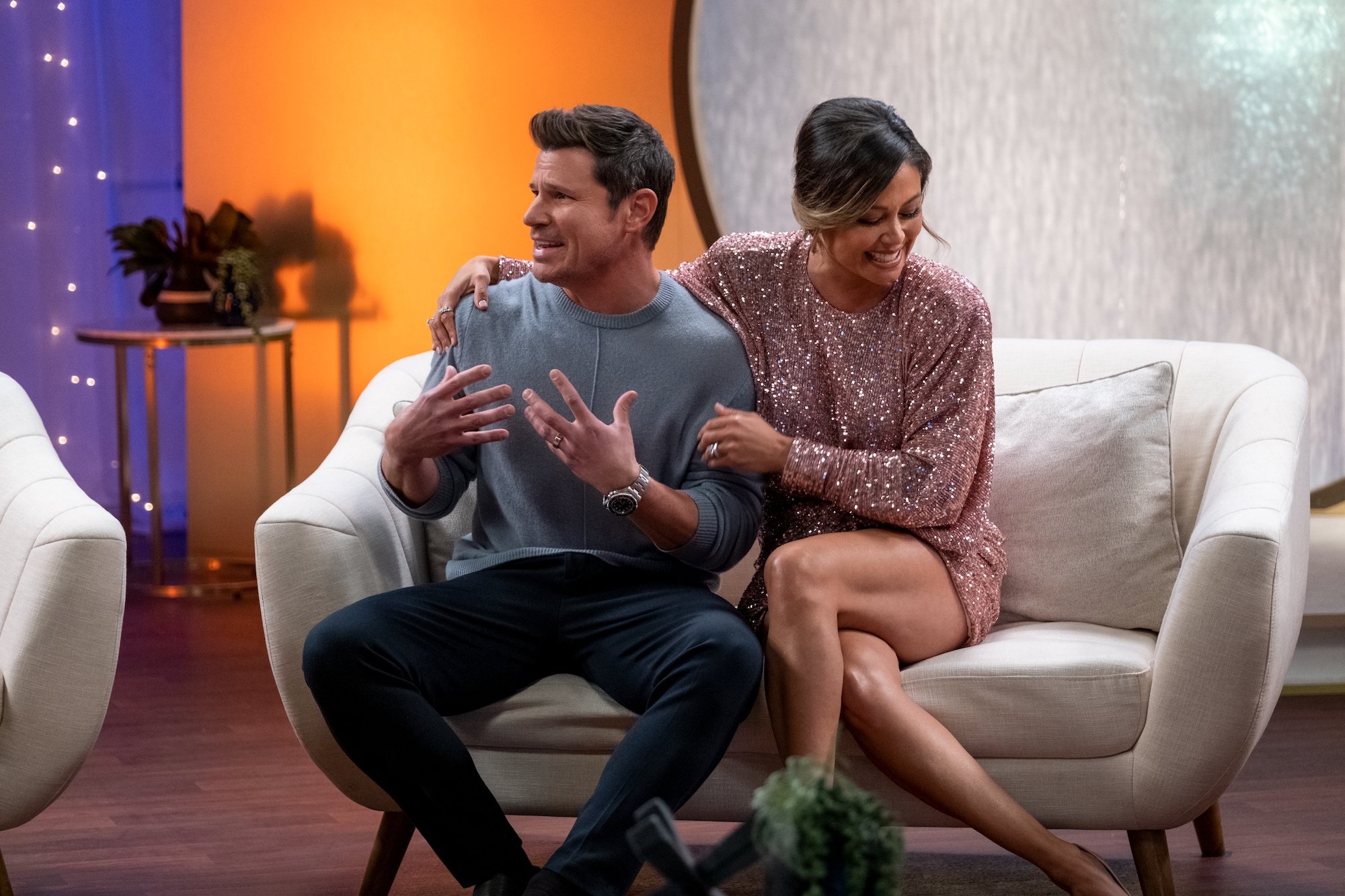 RELATED: 'Love Is Blind': Vanessa Lachey Dodges Kyle's Comment About Production in Reunion
Shake defended his actions during the reunion. He claimed to him love is blurry instead of blind. He feels like how his wife looks are very important for the relationship to work. He surprisingly didn't apologize to Deepti Vempati until after the episode aired.
"I wanted to take this opportunity to really just say sorry to a woman that I know I hurt," he said in a video on Instagram. "Deepti, I am truly sorry for some of the things I said. Things that, honestly, just could've been left unsaid or could have been said differently. Things that never should have been said on national television."
He claimed he didn't want their friendship to end. Deepti revealed they did try to be friends after the show, but that failed.