'Love Is Blind' Season 1 Couples List: How Many Couples Are Still Together?
How many couples from 'Love is Blind' Season 1 are still together?
Netflix dating experiment Love is Blind follows singles as they speed-date without ever seeing each other. At any point, they are able to propose to each other before meeting one another for the first time. Then, the engaged couples deepen their connection at a retreat and meet their partners' families before deciding to marry each other. The reality show has returned with a new cast for season 2. Are any couples from Love is Blind Season 1 still together?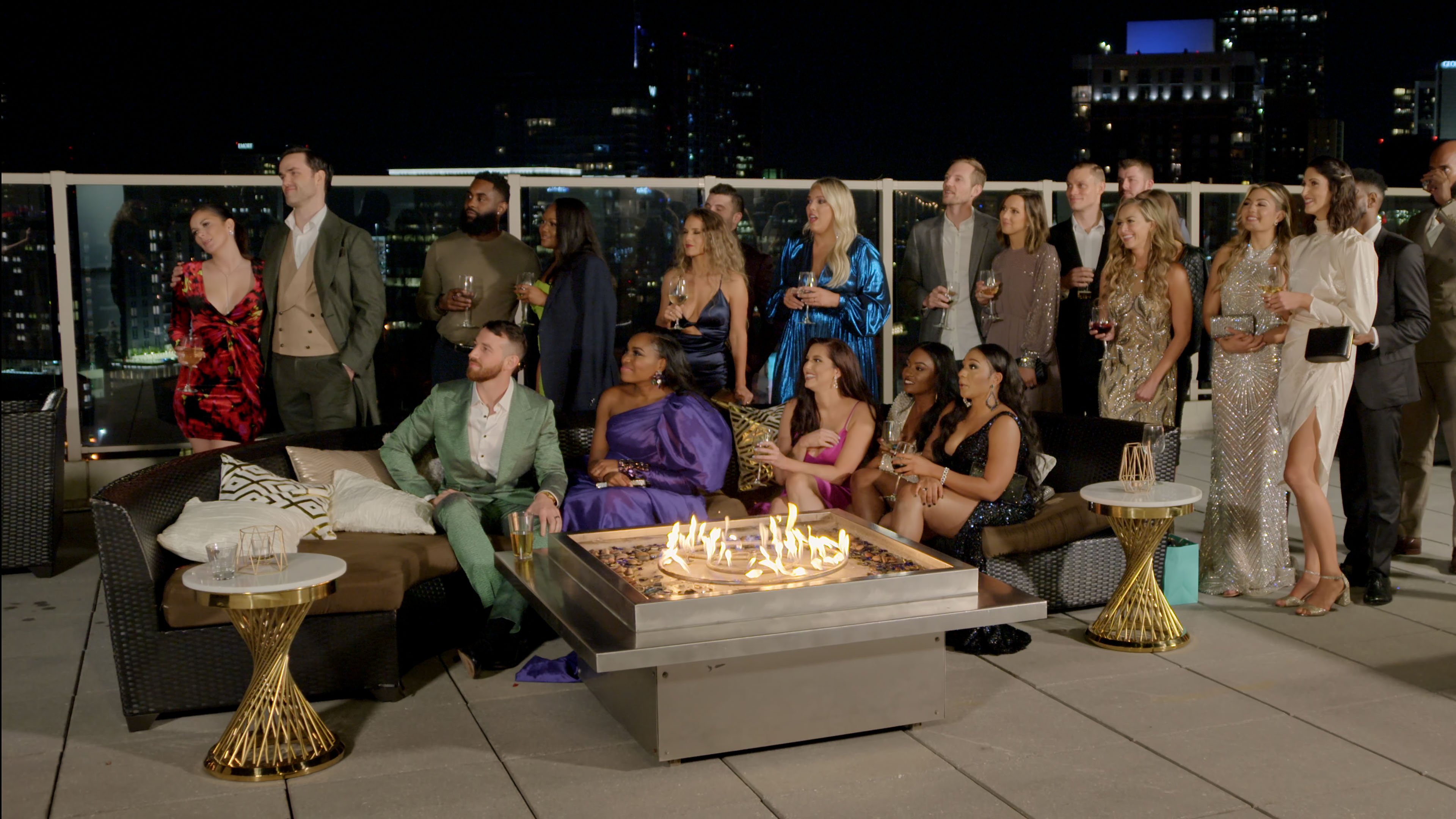 Lauren Speed and Cameron Hamilton
Fan-favorite couple Lauren Speed and Cameron Hamilton almost immediately hit it off, eventually marrying another during filming in November 2018. After the first season concluded, the two launched a YouTube channel, Hanging with the Hamiltons, that currently has over 672,000 subscribers.
Additionally, they have a book scheduled to release in June 2022. In May 2021, Speed hosted a YouTube-based show for MTV, Match Me if You Can. The couple is still married.
Amber Pike and Matthew Barnett
During his time in the pod speed-dating, Barnett bonded with several ladies but felt he shared the strongest connection with Amber Pike, ultimately asking her to marry him.
She agreed, and the couple tied the knot in November 2018. They are still married and currently live in Georgia along with their dog, Koda.
Giannina Gibelli and Damian Powers
After dating for 10 days in the "pods," Giannina Gibelli asked Damian Powers for his hand in marriage. He initially said yes but rejected her on their wedding day. Regardless, the couple stayed together before eventually splitting in early 2021.
A year later, Gibelli filmed a competition-based show for Paramount+ where she reportedly met The Bachelorette star, Blake Horstmann. They are believed to have spent New Year's Eve 2022 together, and a source recently claimed the two are seeing each other. While Powers was linked to Too Hot to Handle star Francesca Farago, he is seemingly still single.
Jessica Batten and Mark Cuevas
The couple got engaged during Love is Blind Season 1, but Jessica Batten left Mark Cuevas at the altar. She is now engaged to podiatrist Ben McGrath and recently released a podcast, The Unsettled Podcast.
Cuevas has also found someone new, fianceé Aubrey Rainey. They welcomed son Ace Anthony in April 2021 and baby boy Axton Anders in February 2022.
Kelly Chase and Kenny Barnes
Although Kelly Chase initially agreed to marry Kenny Barnes, she later changed her mind. Currently, she works as an empowerment coach and hosts podcast, ChaseLife with Kelly.
She is still single, and he started a new relationship with a woman named Alexandra in early 2020.
Diamond Jack and Carlton Morton
Their relationship seemingly started off strong, and the couple got engaged following their time in the pods. However, it quickly deteriorated once they arrived at their retreat as a huge blow-up ended things for good.
They are both currently single, although he has previously expressed an interest in giving their relationship another shot.
Love is Blind Seasons 1 and 2 are streaming on Netflix.