'Love is Blind' Season 2 Star Natalie Lee Says Shaina Hurley Lied to Her About Shayne Jansen
Netflix's reality series Love is Blind Season 2 recently premiered on the streaming platform, and fans can't get enough of the cast this season. Despite the series showing several people ready to participate in the social experiment, this season focused on the five couples who left the pods engaged. While everything looked friendly on the show, Love is Blind star Natalie Lee tells a different story.
[Warning: This article contains spoilers for Love is Blind Season 2.]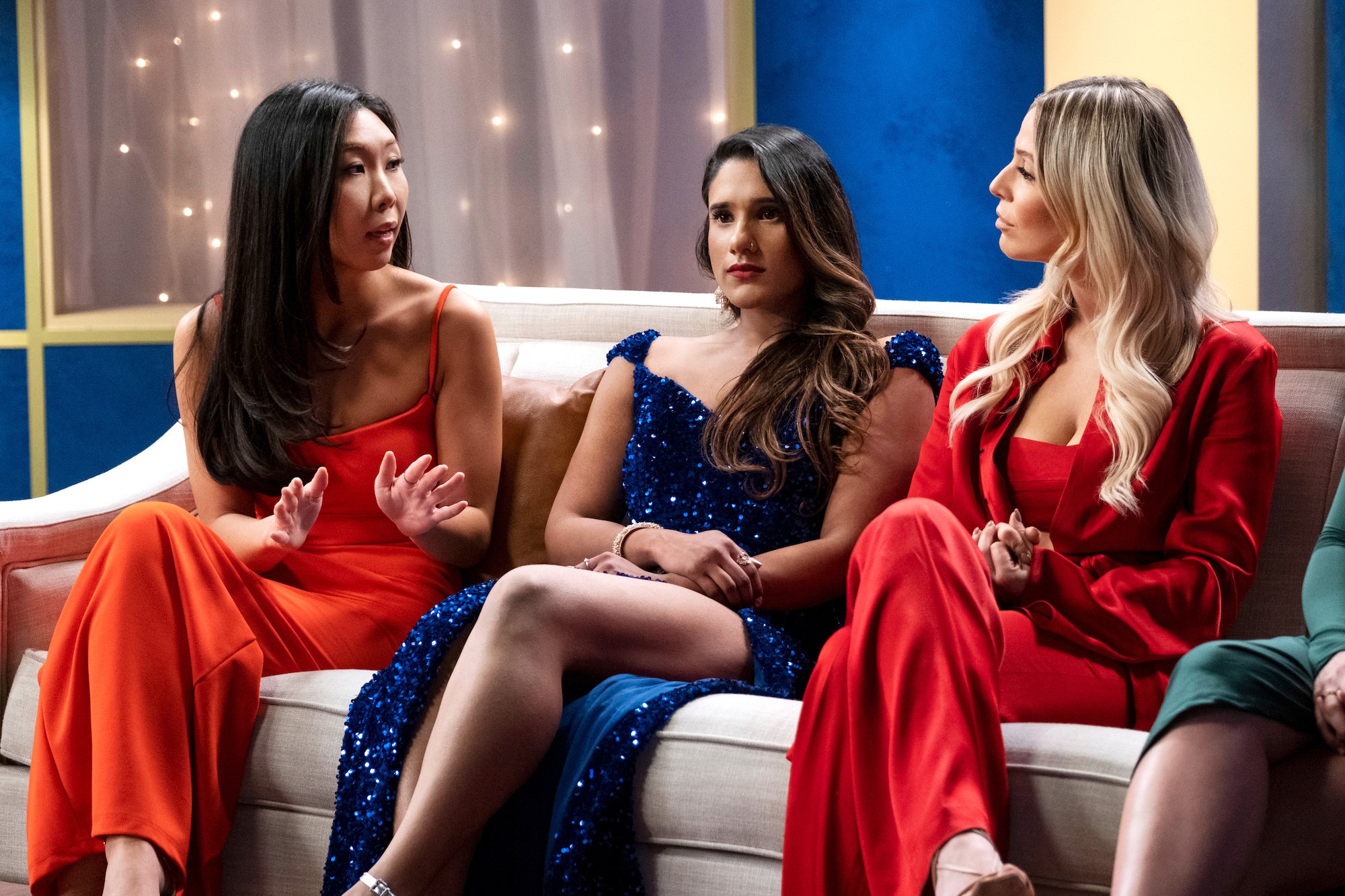 What went down with Shayne Jansen and Natalie Lee on 'Love is Blind' Season 2
Two of the contestants, Shayne Jansen and Natalie Lee, bonded early in the series, even though Shayne also felt a connection with Shaina Hurley. Natalie accepted Shayne's proposal, and the two made it all the way to the alter. However, Natalie ultimately said, "I do not," and Shayne found himself single once again.
The pair hit a few bumps in the road throughout their relationship. Shayne and Natalie weren't always on the same page. Although, the two genuinely seemed to care for one another despite their differences. At one point, the entire cast of Love is Blind Season 2 attended a beach picnic where they chatted with their former co-stars.
RELATED: 'Love is Blind' Season 2 Star 'Shake' Chatterjee Claims Kyle Abrams is a 'Serial Cheater'
Natalie confronted Shaina after she watched the episode that included the beach picnic
At the picnic, Shayne's former flame Shaina pulled him to the side to talk to him alone. He confessed that Natalie told him Shaina had previously called Natalie and tried to set her up with one of her friends. 
Shaina quickly said Natalie took the words out of context, and she was just joking before she became even more irritated, "I don't know if you guys are bored in your relationship that you had to, like, throw me in there?" She continued, "You're her fiancé, shouldn't you know? Shouldn't you know her character? You guys don't talk about it? You don't think that's a red flag?"
Natalie now says that Shaina failed to tell the truth about the entire situation at the beach. She had yet to see the extent of what Shaina said to Shayne regarding Natalie and his relationship, but she wanted to get to the bottom of the problem.
In an interview with Entertainment Tonight, Natalie said, "I still don't know what her intentions were. I haven't had the conversation with her about it in terms of where her anger came from or why she called my relationship fraudulent or fake. I didn't know the extent of that conversation until I saw the show. So, that was a surprise for me. Shayne told me some of the things that she had said. I actually called Shaina the day after and asked her, you know, 'Did you say those things?' She was dishonest in that phone call and she denied a lot of the things she actually did say."
The 'Love is Blind' Season 2 reunion premieres on March 4, 2022
Netflix experimented with releasing episodes in separate batches for Love is Blind Season 2 instead of the usual debut of an entire season at once. While audiences have watched the season's conclusion, the Love is Blind Season 2 reunion has yet to air. Folks still have time to watch all of season 2 before the reunion premieres on March 4, 2022.
RELATED: 'Love is Blind' Season 2 Contestants Shake and Kyle Get Into Heated Exchange on Instagram