'Love is Blind' Season 2 Star 'Shake' Chatterjee Claims Kyle Abrams is a 'Serial Cheater'
Love is Blind Season 2 stars Abhishek "Shake" Chatterjee and Kyle Abrams interacted very little on the show. However, since filming ended, it appears that the two can't stop butting heads on social media. Recently, Kyle commented on the Love is Blind verified Instagram account and referred to the current season as a "trainwreck." However, the veterinarian is now clapping back.
[Warning: This article contains spoilers for Love is Blind Season 2.]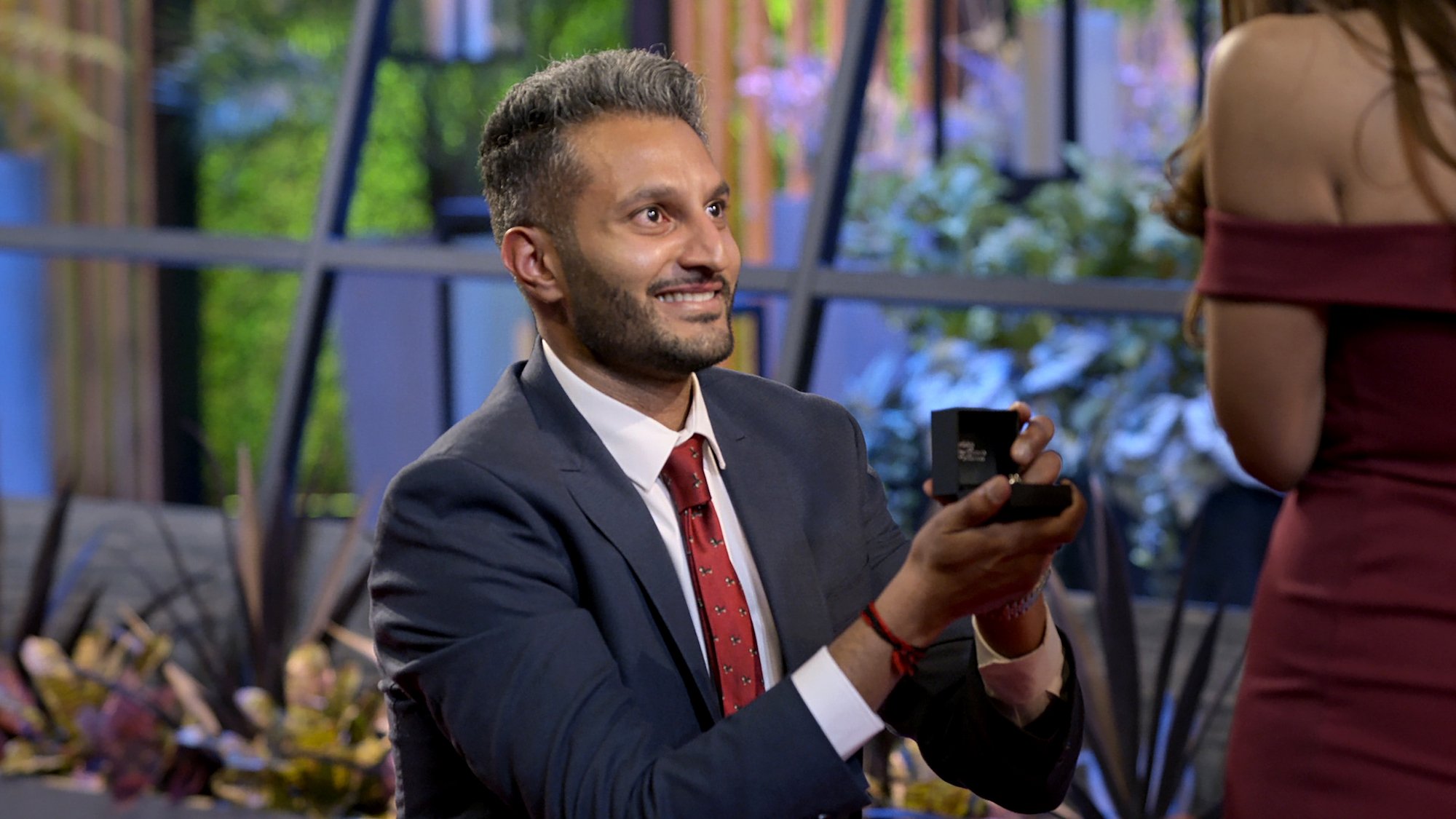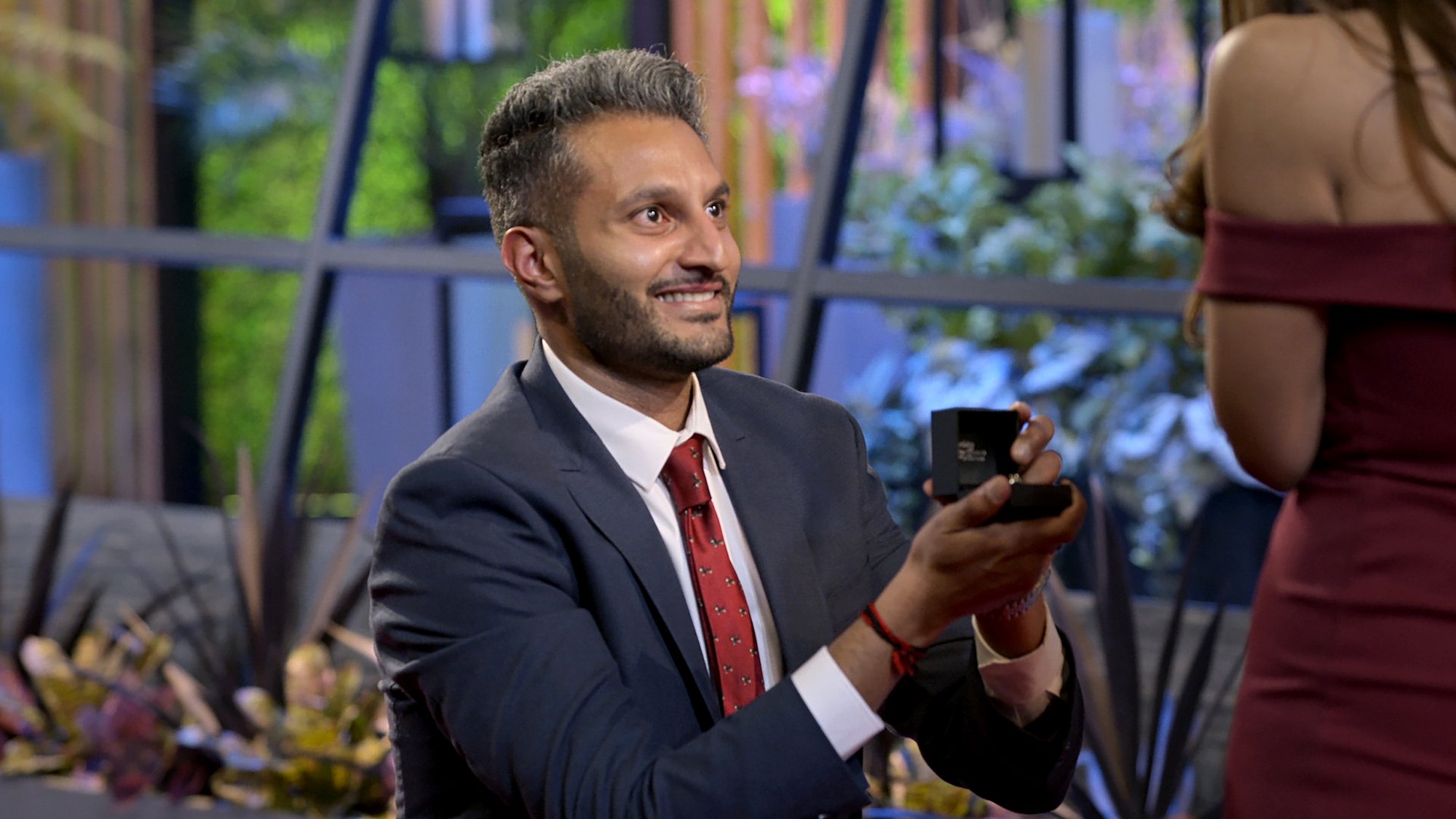 'Love is Blind' Season 2 stars Kyle Abrams and 'Shake' Chatterjee exchanged heated words on Instagram
Shake connected with Deepti Vempati. However, she ultimately decided their relationship wasn't meant to last. Shake continually commented about the lack of sexual attraction he had for her to the other men from the show. At the alter, she knew he wasn't the man for her and did not say, "I do."
Deepti's Instagram has raised fans' eyebrows and made them wonder if she's now dating another Love is Blind Season 2 contestant. Viewers spotted some flirty comments from Kyle and a selfie with fellow contestant Salvador Perez.
In a recent photo posted by the official account for Love is Blind, Kyle left a comment which read, "Just me enjoying the trainwreck." Shake then took it upon himself to respond directly to his co-star.
The veterinarian wrote, "Translation: You're a little bihh [SIC]." He continued his comment, partially in all caps, "Imma warn you. I KEEPS IT REAL AT THIS REUNION."
Shake called Kyle a 'serial cheater' in a comment on a recent E! News Instagram Story
Having the last word wasn't enough for Shake as he's back to rock the boat once again. While the Instagram Story itself seems to have expired, E! News has the receipts for the Love is Blind Season 2 feud.
"Hey @KyleAbrams10," he wrote alongside a photo of the two on Mar. 1. "You're a serial cheater and everyone in Chicago knows it. Hope your 6 pack makes up for your lack of loyalty."
No response from Kyle as of yet, so it looks like he might be content to stay out of the drama and watch how it all plays out from the sidelines. The reunion drops on Netflix on Mar. 4, and we expect the contestants from Love is Blind Season 2 to spill all sorts of tea.
Kyle isn't the only person 'Love is Blind' Season 2 villain is butting heads with on social media
While the feud with Kyle seemingly comes out of the blue, another online argument involving Shake wasn't a surprise. Shake's rude comments throughout Love is Blind Season 2 focused on Deepti's looks. Deepti confessed her insecurities early in the season, but Shake never seemed to get the hint. After filming ended, Deepti's brother and his partner expressed their unhappiness with all of Shake's comments on Instagram.
"Now normally I don't get involved in drama but I'mma defend my sister here: 'Shake', bruh, you're a loser," he wrote in an Instagram post. "You minimized my sister's life by making some awful and cringeworthy comments about her. You made these statements knowing your own mom would one day watch it; my parents and my entire family had to sit through you talking behind my sister's back about insecurities she fought her entire life."
"Despite your comments on and off camera about her body, she continued to only ever be supportive of you, despite our best efforts to convince her to see through your BS" he continued. "THATS the person she is."
Fans didn't see much of Deepti's brother during Love is Blind Season 2, but hopefully, Deepti and Shake will break down the rift in the reunion. Be sure to watch all the drama unfold on Mar. 4, 2022, exclusively on Netflix.