'Love is Blind' Season 2 Star Shayne Jansen Says He's Still in Love with Natalie Lee
'Love is Blind' Season 2 star Shayne Jansen confesses his love for ex-flame Natalie Instagram post.
It might not be the end of the road for Love is Blind Season 2 contestants Shayne Jansen and Natalie Lee, after all. The pair connected early on in the newest season of the Netflix reality series. A recent Instagram post from Shayne has fans talking about the couple's current status, with many thinking maybe they rekindled their romance after cameras stopped rolling.
[Warning: This article contains spoiler information for Love is Blind Season 2.]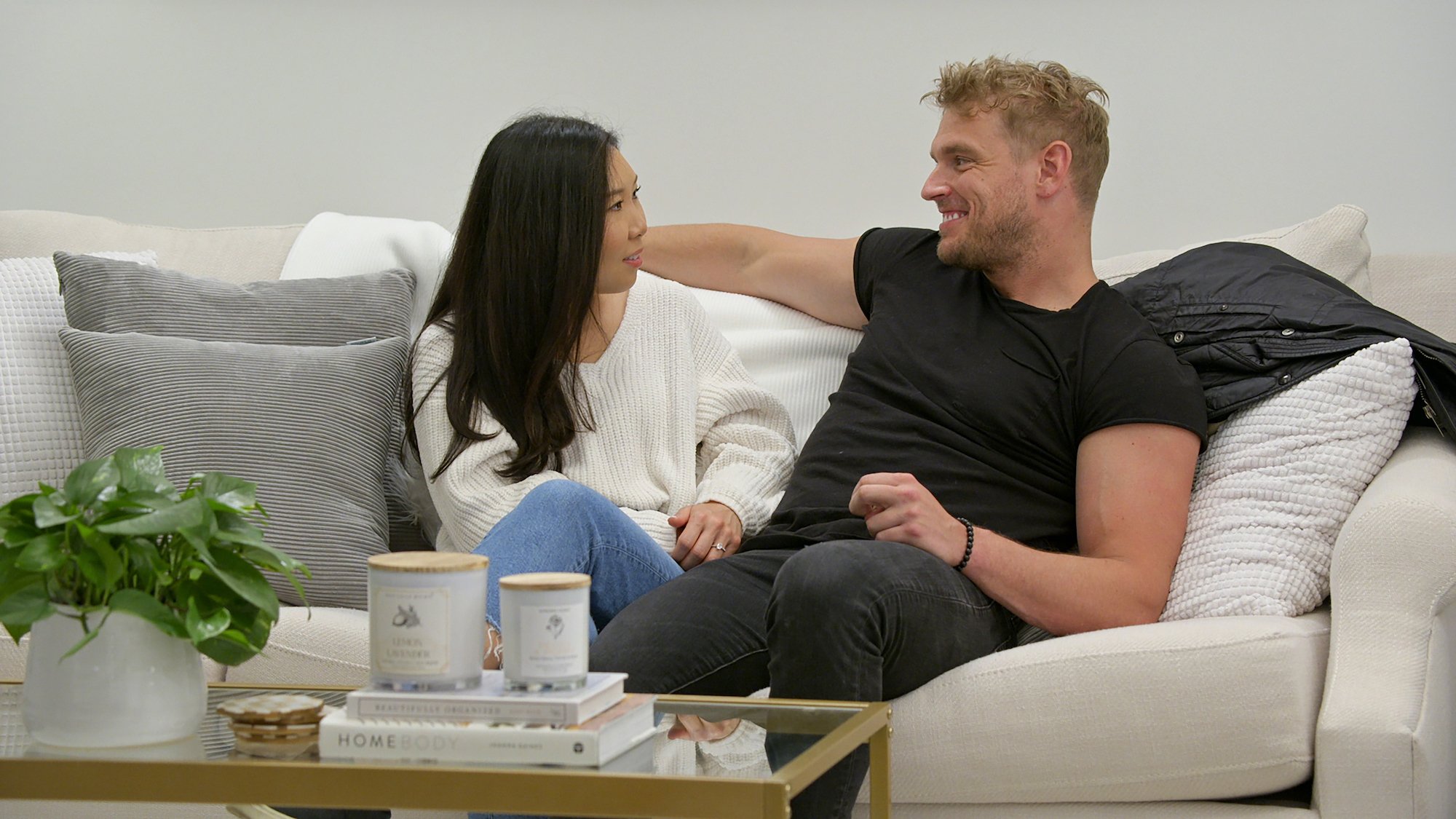 'Love is Blind' Season 2 contestants Natalie and Shayne connected in early episodes
Not everyone fans meet in the first episode of Love is Blind created a lasting bond. However, two of the standout personalities included Shayne and Natalie. Shayne, a real estate broker from Chicago, connected with Natalie from the beginning. However, while Natalie seemed to zone in on Shayne from the start, Shayne also felt a connection with Shaina Hurley. At one point in Love is Blind Season 2, Shayne mistook Natalie's voice for Shaina's, and the mishap resulted in a few tears from Natalie as she questioned whether or not Shayne really was the one for her.
Eventually, Shayne proposed to Natalie. Their relationship hit a few rough patches, but none of their arguments looked like they would ultimately lead to a breakup. However, on their wedding day, Natalie chose not to marry Shayne after a fight the two had the previous night. According to Natalie, Shayne told her she "was the worst thing to ever happen to him" and that "he hated her."
"I think we've grown a lot as two people who have fallen in love. I know I've grown a lot because of you. But I don't. I'm so sorry. I still love you and you're still my best friend but, like, we have really big issues to sort through," Natalie explained at the alter, unable to get past Shayne's cruel words from the night before.
Heartbroken, Shayne told Natalie needed time to work out his feelings about her decision not to go through with their marriage. When the final episode ended, audiences were unsure about the future of their relationship.
Shayne recently posted to Instagram and confessed he still loved Natalie
Everyone loves a romantic story, and Shayne and Natalie had the Love is Blind Season 2 audiences rooting for them and their future. Recently, Shayne posted a sweet caption on Instagram telling Natalie he still loved her. 
"Natalie Mina Lee. Where do I start? This journey with you will be something I'll never forget. It was easily the best time of my life and I would do it all over again knowing I get to spend more time with you. From our first date eating in-n-out and you getting both milkshakes to our walks around grant park. You are the most beautiful soul and you really brought out the best in me as a man. As a man watching our story over again I'm remorseful for my actions and all I can do is learn from them to be a better man. I'm proud of being vulnerable and being as genuine as possible. I don't know what's next for us but I do know that I will never stop loving you," Shayne wrote.
Natalie's response to Shayne gives fans hope for the 'Love is Blind' Season 2 couple
Natalie's first response to Shayne's Instagram confession included sharing Shayne's post on her page but later followed up with words of her own.
"Thank you to everyone for your love and support as you've followed our love story these last few weeks! I am so grateful for all of your supportive messages and comments.
And to @shaynejansen – I couldn't have asked for a better partner in this. We may have had our ups and downs, but you have always protected me and had my back. And thank you for loving me for ME, and always encouraging me to embrace and love my flaws. When I told you I was self-conscious about my deep stretch marks, you told me every day after you loved them, and they were beautiful. Even if I did this experiment a thousand times knowing the outcome, I would have always chosen you."
As of now, whether the pair reunited after cameras stopped rolling remains unknown. However, we expect to learn more about their relationship's current state in the Love is Blind Season 2 reunion special. The reunion is streaming now on Netflix.