'Love Is Blind': Shake Accuses Nick Lachey of 'Dragging Vets', Says Be an 'Impartial Host'
Abhishek "Shake" Chatterjee calls out Nick Lachey after the 'Love Is Blind' reunion.
The Love Is Blind reunion had a tense moment between the hosts and its most controversial star. Abhishek "Shake" Chatterjee commented on Nick Lachey's comment about him not treating humans after the episode aired.
The 'Love Is Blind' hosts called out Shake
Shake repeatedly talked about Deepti Vempat behind her back during the season. He went as far as telling his mother that he didn't feel an "animalistic attraction" to her. The hosts called him out for his actions in the reunion.
"I think you were on, if I may, the wrong show," Vanessa Lachey said. "And what I mean by that is there are shows where they are based on their looks and if they have a connection. But what I'm saying is you need to open your heart to a bigger picture."
"Because at the end of the day, what if she's mangled in an accident?" she continued. "What if she gains weight? What if she loses her hair, legs, and her arms? Are you not gonna love her anymore?"
Shake defended himself by saying he can't control who he's attracted to. "It's nature baby," he said. "We're animals." The singer disagreed. "No, you treat animals," he said. "We're human beings." Nick Lachey later added, "I can see now why you don't treat human beings."
Shake responded by saying the vet community won't like his comment. "I love a vet as much as the next guy, but I don't like people who treat human beings like you do. It's wrong," he said.
He accused Nick Lachey of dragging veterinarians
The filming of the reunion might be over, but it looks like Shake still has a lot to say. He posted a screenshot from the reunion on Instagram and captioned it "Reunion summed up in a photo. You put a doctor on the show… of course you were going to see some critical thinking," according to Us Weekly.
He then addressed the singer. "Speaking of which, @nicklachey you're a massive twat for your comment dragging vets. You do realize that becoming a veterinarian considerably more difficult than becoming a human doc right? Also consider learning how to be an impartial host before the season 3 reunion airs. Sorry I didn't play along with your narrative like the rest of these puppets. Say hi to @vanessalachey for me." he wrote.
The DJ claimed his photo was taken down. He wrote in his Instagram story. "My last post about the reunion got taken down… censor much? Didn't know we were living in communist America."
Some fans are agreeing with Shake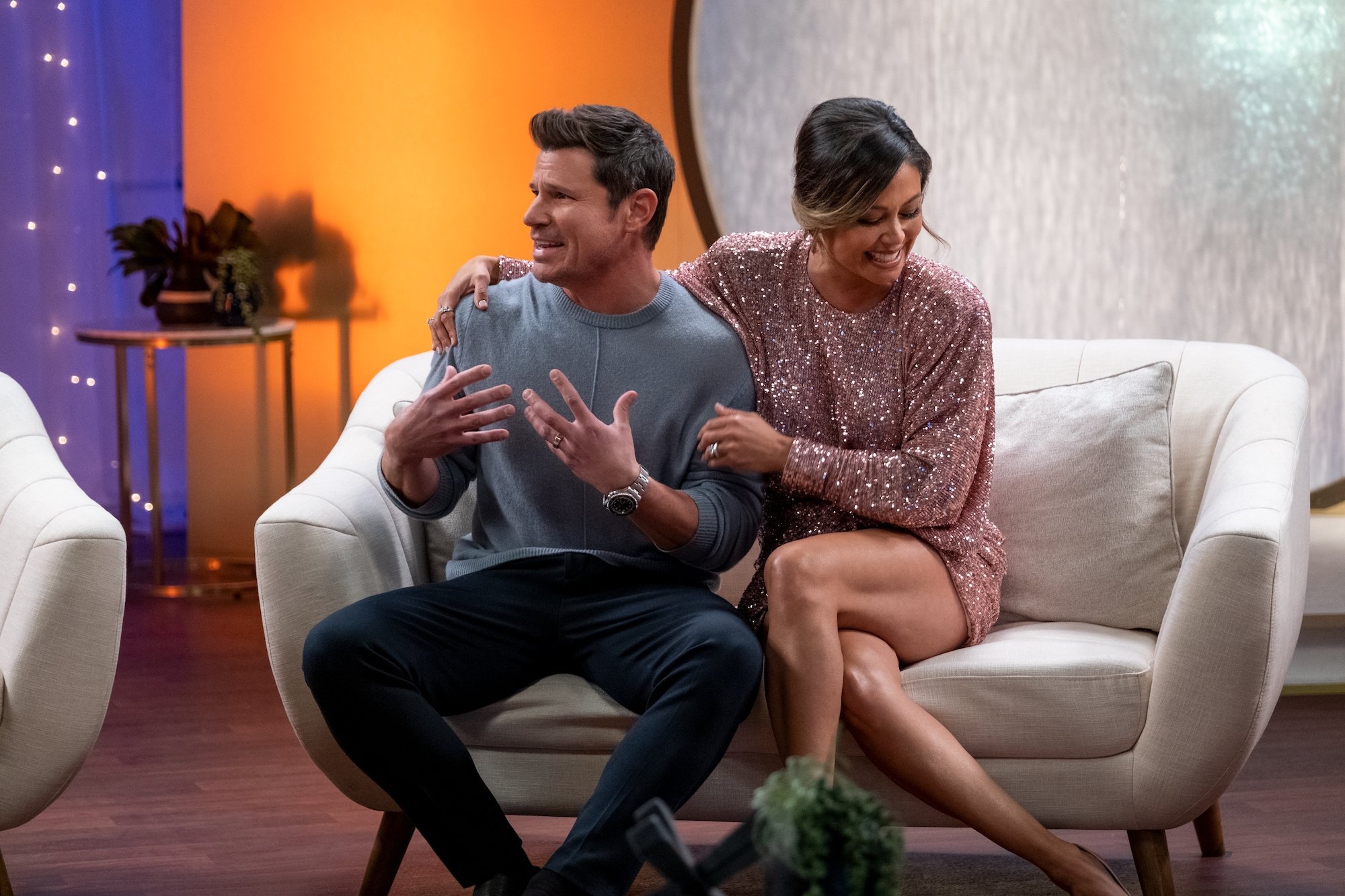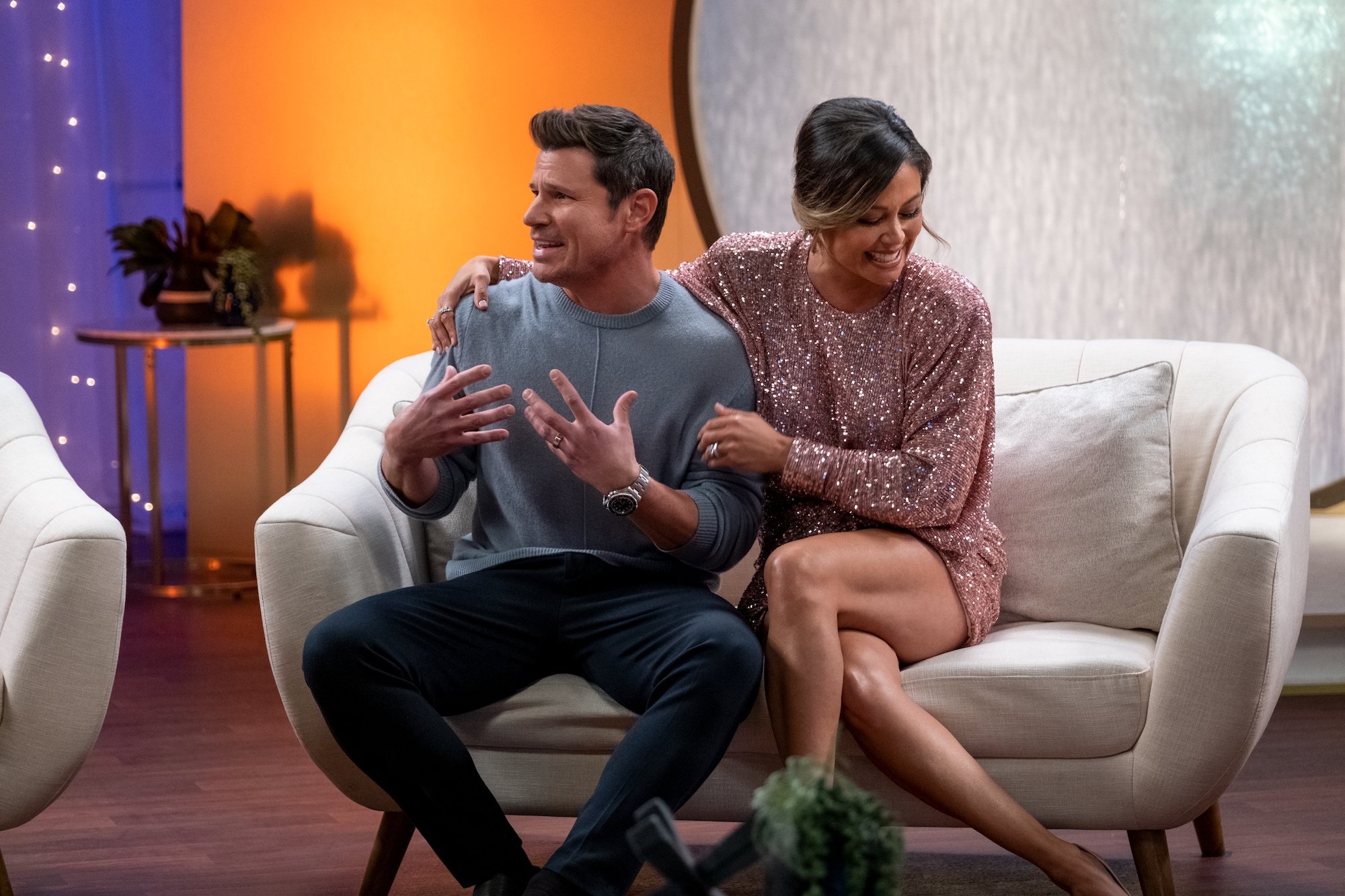 He did post a picture of a fan agreeing with him in his Instagram Story. The comment read, "@vanessalachey @nicklachey that is true if you think about it, animals can't tell you their symptoms. But the cast wasn't speaking up about their own tea, so I guess in a way they were communicating like animals?"
Shake replied, "love the take. Truth is, animals are pure and innocent. In my opinion they deserve more empathy than manipulative humans who will stop at nothing to protect their image. In that respect, @nicklachey is right… I'd much rather treat an animal than the vast majority of people I've come across." He then wrote, "@nicklachey maybe you're right after all…" over the exchange.