'Love Is Blind': Shayne Addresses the Rumor He Had a Relationship With Shaina
Love Is Blind Season 2 left fans with a few questions. Shayne Jansen attempted to clear some things up and addressed a rumor about him and Shaina Hurley.
[Spoiler: Spoilers ahead for Love Is Blind Season 2 finale.]
Shayne Jansen chose between 2 women on 'Love Is Blind' Season 2
RELATED: 'Love Is Blind': Are Couples Prohibited From Posting Spoilers to Social Media?
Shayne made connections with Natalie Lee and Shaina Hurley. That made things complicated for him, but in the end, he chose Natalie. He proposed to her, and Shaina decided to accept Kyle Abrams' proposal.
However, Shaina wasn't confident their relationship would work since they had very different religious stances. She later broke up with him and tried to get between Shayne and Kyle. Shaina told Natalie that if she didn't get along with Shayne, she knew a guy for her. She then accused them of having a fake relationship. It didn't work, and Shayne and Natalie made it to their wedding day.
However, the season ended with them getting into a fight right before they were supposed to say I do. Natalie decided not to get married and wanted them to continue to work on their relationship. But Shayne was upset and said he had to think before agreeing to try again.
Shayne addresses the rumor he had a relationship with Shaina
RELATED: 'Love Is Blind' Season 2: More Couples Got Engaged Off-Camera; Are They Still Together?
Shayne is one of the more controversial stars of the season. So it's not surprising that he felt the need to address some things on social media. He posted a series of pictures on Instagram on Feb. 27.
The first one is of him hugging Natalie by the beach. The next one is of Natalie showing off her engagement ring, the next shows him kissing her head, another shows her kissing his cheek, and the last one shows Natalie posing.
"Natalie Mina Lee. Where do I start?" the caption started. "This journey with you will be something I'll never forget. It was easily the best time of my life, and I would do it all over again knowing I get to spend more time with you."
"You are the most beautiful soul and you really brought out the best in me as a man," the caption later reads. "As a man watching our story over again I'm remorseful for my actions and all I can do is learn from them to be a better man. I'm proud of being vulnerable and being as genuine as possible. I don't know what's next for us but I do know that I will never stop loving you."
It then ended with mentioning Shaina. "To put some other rumors to rest, Shaina and I are cordial and have hung out in group gatherings with the cast (with Natalie), but we have never had nor will ever have a romantic relationship," he wrote. "I wish her all the best."
What does this mean for Natalie and Shayne's relationship?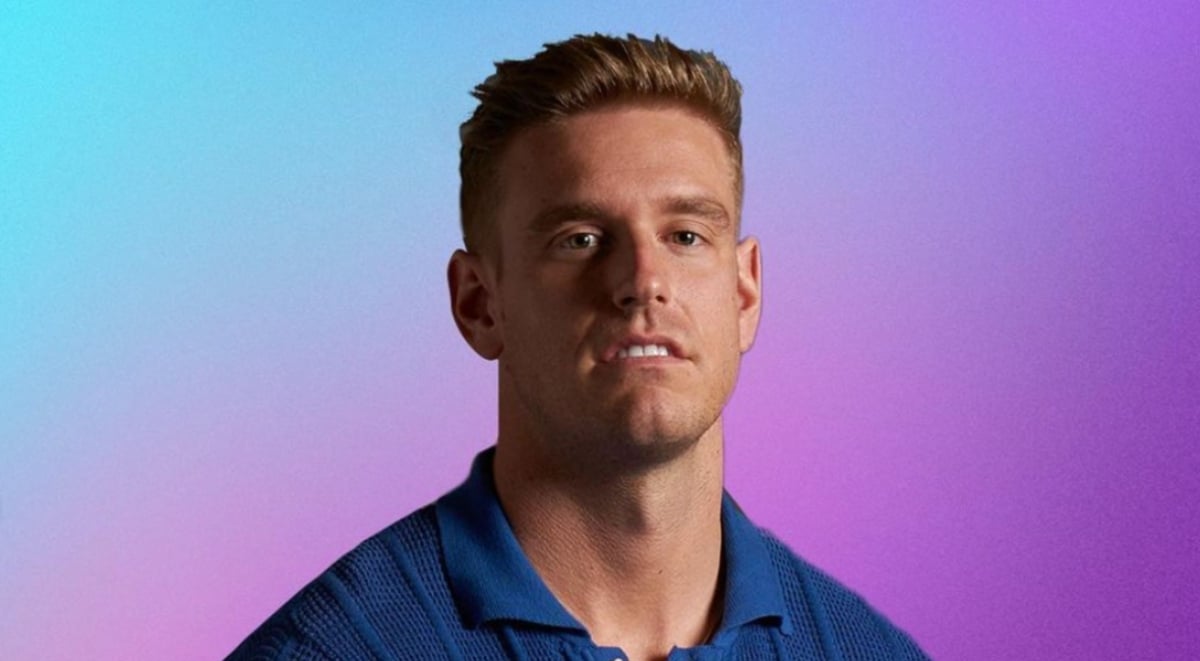 RELATED: 'Love Is Blind': Deepti Said Shake's Scenes Were 'Hard to Watch'
The post suggests Shayne still has feelings for Natalie. It looks like she feels the same way.
Natalie commented, "You are a better man." Deepti Vempati commented, "So beautifully written."
Fans will know for sure in the reunion if they're still together. But it looks like there's a good chance that they're at least still in contact.