'Love Is Blind' Villain Shake Chatterjee Slams Nick Viall After the Bachelor Star Criticized Him: 'Suck It, Nick'
Love Is Blind claims it does away with the standard formula of dating shows. But the Netflix reality series' recent controversy may prove this to be not quite true. Cast member Abhishek "Shake" Chatterjee, in particular, drew ire from fans for the way he spoke about his partner Deepti Vempati throughout the show. After Vempati appeared on The Bachelor alum Nick Viall's podcast, however, Shake took issue with his portrayal.
Shake Chatterjee drew hate from 'Love Is Blind' viewers
Love Is Blind contestants get to know each other by chatting in the secretive "pods," hiding their physical attributes until they decide to get engaged. While the series has been criticized for casting people who are attractive by nearly every standard, the concept draws its loyal viewers in thanks to the drama, chaos, and at times, sweetness that unfolds. However, Shake emerged as a villain who took the concept too far with his shallow statements.
According to Insider, the 33-year-old veterinarian (and aspiring DJ) connected with Deepti early on. While Shake is two years older and initially seemed interested in her, the red flags started before the two even revealed their faces. Shake not only admitted that he prefers dating younger women, but his fatphobic comments compared to those about his fitness raised more than a few eyebrows along the way.
Shake made several comments about his lack of physical attraction to Deepti, almost all of them behind her back. Of course, there's no real privacy when it comes to reality TV. After the pair split, a feud formed.
Shake Chatterjee faces backlash on Nick Viall's podcast
Fans live for the drama associated with this dating show. However, Shake Chatterjee took things too far by repeatedly criticizing Deepti's looks. This went beyond staged drama for the sake of drama and into real-world societal problems. Fans and contestants did not have it.
When Deepti appeared on The Viall Files, however, it reminded everyone that the target of the attacks was the primary victim. This was not just a man being problematic; it was a two-faced person lying to a woman with whom he was trying to forge a relationship. All of this changed when Deepti saw the show and Shake's true colors. She told The Bachelor alum:
"Tough is a good word to use because, you know, after filming had wrapped, I was under the impression that we could at least, you know, celebrate, this friendship that we've built because we've gone through something so insane and like, no one else understands. As the days unfolded after filming had wrapped, I just started to see more of his true character. It was just tough. I distanced myself."
Viall echoed her sentiments, agreeing that he saw Shake's character come out on the show. Shake was not happy. He took to Instagram to air out his feelings about Deepti, Viall, and the situation at large. 
Shake Chatterjee's response to Nick Viall: 'Suck it, Nick'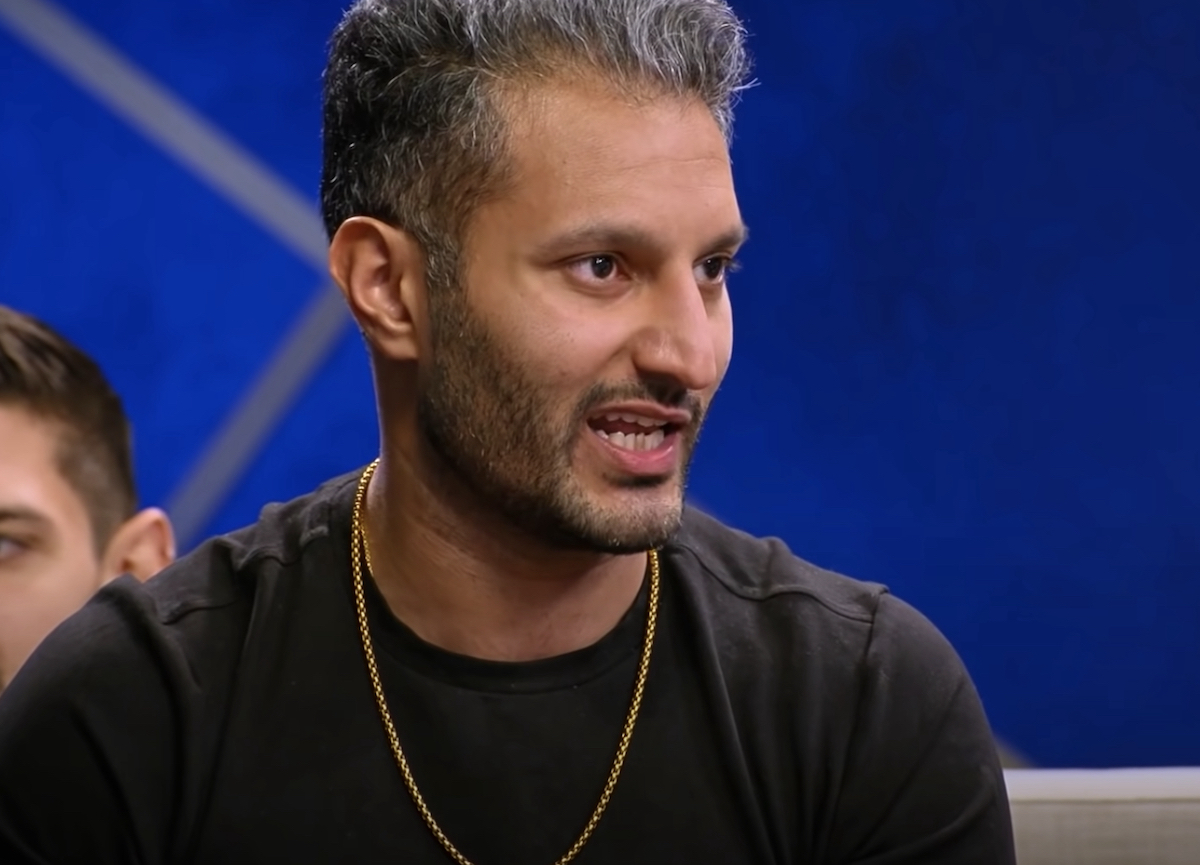 Shake took to Instagram to defend himself although his comment rang less like someone who was aware of his problematic actions and more like a defensive man who wasn't ready to admit his faults. 
"By 'saw my character come out,' you mean went back to dating my usual type. Like what were you expecting," Shake commented on Instagram. "You said no to me at the altar. You got upset when I posted pics with other girls?"
Viall responded by chastising Shake's obtuse rebuttals and pointing out that the defensive response did not show good character, either. "Is it normal to get defensive when you feel criticized or rejected? Yes. But the difference between being a child and a mature, attractive adult would be your ability to control those emotions," Viall said in his own Instagram video. 
"Learn how to take an L," Viall concluded. Did Shake take the higher road in response? "Suck it, Nick," he commented.
RELATED: 'Love Is Blind': All of the Signs That Deepti Vempati and Kyle Abrams' Are Dating