'Love Is Blind's' Cameron Hamilton on How He Supports Lauren Speed in Dealing With Race Relations in Their Interracial Marriage
Cameron Hamilton and Lauren Speed fell in love on 'Love Is Blind' but it hasn't all been roses. Hamilton has had to learn to grapple with race relations with his Black wife.
No couple from Netflix's hit dating show Love Is Blind made quite the impact as Lauren Speed and Cameron Hamilton. Fans of the show rooted for the two from the beginning. They continue to document their love via their social media pages and YouTube vlog and are now detailing more in a book. One major challenge the couple opens up about is how they managed to get through global racial tensions as an interracial couple.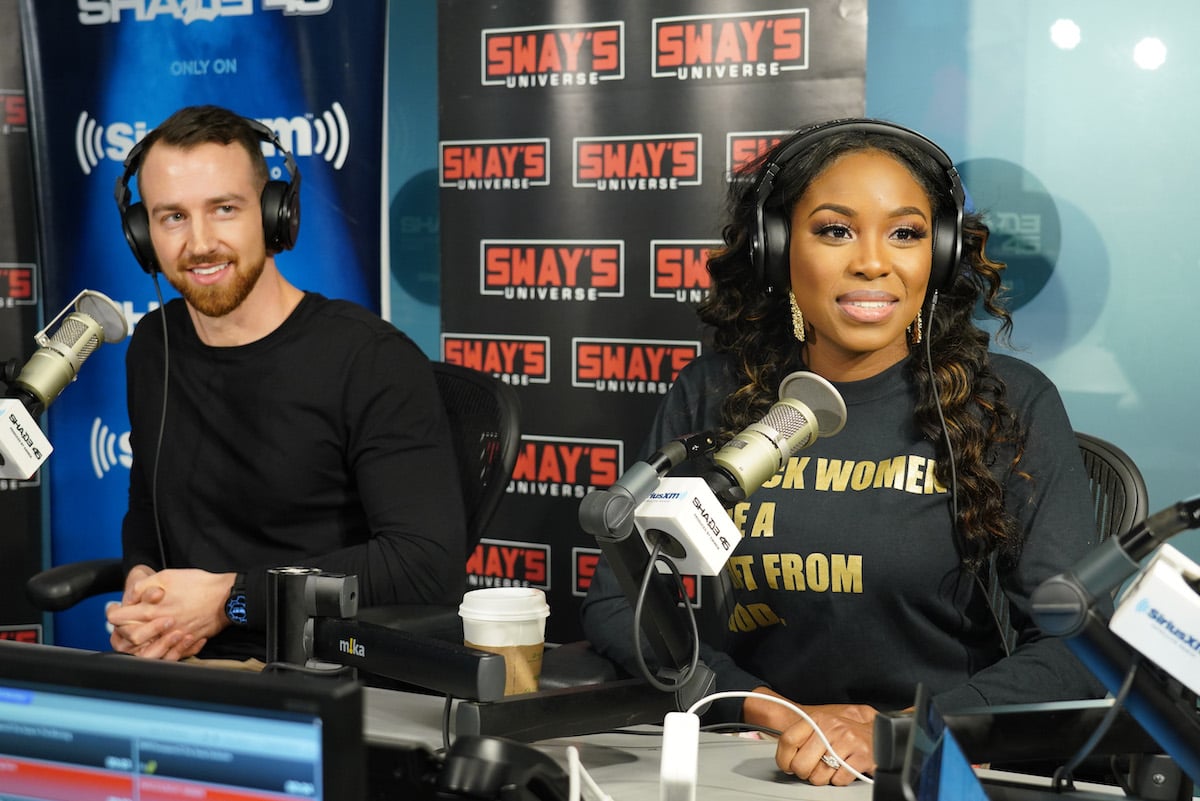 Lauren Speed admits to having tough conversations about race with Cameron Hamilton
Being newlyweds in a pandemic has its challenges. But add being in an interracial marriage coupled with racial tension throughout the world and it could be disastrous. But for Speed and Hamilton, it's been an eye-opening experience that drew them closer.
Speed admits that living through the Black Lives Matter Movement and having to vocalize how she feels has not been easy. Trying to express her emotions over the reckoning that occurred amid George Floyd's murder is something she could not explain.
"I wouldn't say I was holding it in just because he was my white husband," she tells ESSENCE in a recent chat. "I was holding it in because it was something I would usually process by myself anyway. He caught me balled up in the corner one day crying my eyeballs out. That forced us to have a conversation about how I was really feeling about everything."
Thankfully, Hamilton has been there to support his wife and also grapple with his own privilege and how he can learn and do more.
"My first thought was what is the best thing for me to do to support my wife? And I think I resolved that first of all it would be to listen to her and what she would want to talk about it or say about it, if she wanted to talk about it," he says. "In addition to trying to help her, I felt that trying to be more educated as a white person, having a platform to speak about what's going on in this country, not just back then in June but what's been going on and persists, and talking to other white people about what we can possibly do to be allies."
The couple are documenting their experiences in a new book
Though 2020 had its rough patches, the couple is thriving. Speed says the first three years of marriage to Hamilton are as close to bliss as one could imagine. They are sharing their unique love story in a new book, Leap of Faith: Finding Love The Modern Way.
The book chronicles what it was like filming while falling in love and how they have been navigating married life since with such a spotlight on their union. The couple admits that although they are thankful for their fans, being a fan favorite has its downfalls.
"People every day pressure us about having a baby. 'When are we going to have a baby?' That sort of thing," he says. "It's unfortunate because I know other couples are met with that same sort of pressure and there's couples out there that can't get pregnant or don't want to. We've talked about wanting to have kids on our own timeline. It can be tough to just reorient the focus back to just us versus what everyone else has to say."
Hamilton and Speed's book is available for purchase today.