'Love Island': Aimee Says Will and Kyra Talked Before the Show, 'That's Not Fair'
Love Island Season 3 has very few couples. But Will Moncada and Kyra Lizama have stayed together since the beginning of the season. Now other former islanders are suspicious about their connection. This is why Aimee Flores says they talked before the show and is saying it's not fair. 
Will and Kyra are coupled up on 'Love Island'
Will and Kyra became a couple after Will entered the villa. Will has considered interacting with other women since then. He kissed Florence Mueller during Casa Amor, but in the end, he decided to stay with Kyra. On the other hand, Kyra seemed pretty miserable without Will and avoided kissing other people on the lips even during games.
Their reunion was a little awkward when Will admitted to Kyra he kissed another woman, and they slept in the same bed. Will claimed his connection with Kyra was bigger than that, so he stayed with her. He also claimed he wanted to be open to Flo to see if he felt anything. Will claimed he never considered choosing Flo instead of her. Kyra seemed disappointed but quickly forgave him. 
This did upset some of Kyra's friends, like Shannon St. Clair. Fans also seemed to turn against them because they had to be saved by fellow islanders after America's votes. Now some of their former reality stars are talking about their relationship.
Aimee says Will and Kyra talked before the show
Aimee, Cashay Proudfoot, Melvin "Cinco" Holland Jr., and Javonny Vega talked to each other on Instagram live on Aug 9. Aimee revealed why she thinks Will and Kyra knew each other before the season started.
"So my chaperone gave me her phone, and I went through Instagram and I saw the people that were on there," Aimee said. "And when I peeped Kyra's Instagram I saw Will commenting on all her pictures, and I was like, what's the point of us going through this rigorous schedule of us not trying to see each other like turn your head? Hide! You know how we had to make sure we missed each other. That way we didn't know who was on the show."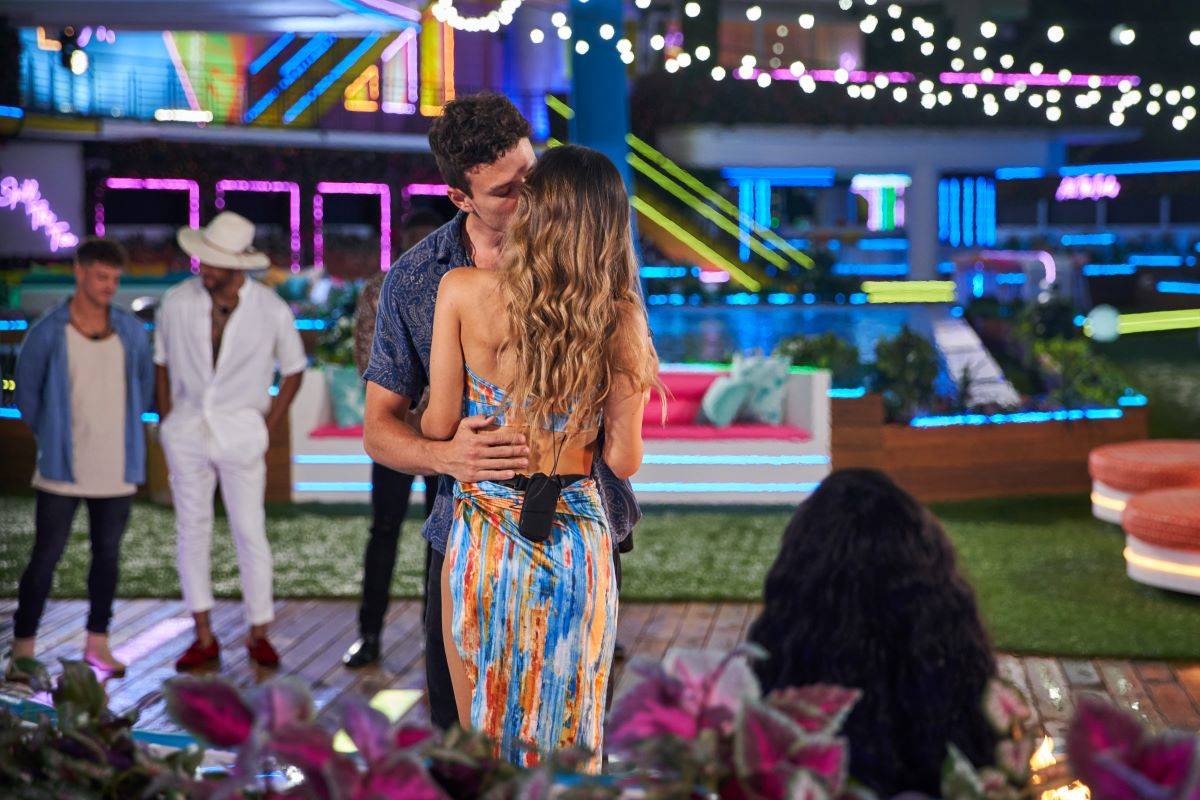 She continued, "What's the point of doing all that if these people already know each other and are talking to each other prior to going on the show? So I don't know. I think that's just odd. I don't know if they had a plan going on or whatever. I think they really do like each other. But they definitely knew each other before going on the show. So that's not fair to all of us."
Cinco and Cash seemed surprised by this. But Cash revealed Kyra knew a lot about the filming of the show beforehand. "She knew a lot of people that were going to be on the show," Cash said. "She even knew where the villa was gonna be like she did a lot of research about the show before going on."
Will and Kyra are still in the running of winning the $100,000 prize. They haven't talked about having any kind of history together before the show, and it's just a rumor for now.
[Correction 8/12//21: A previous version of this article named the wrong woman Will kissed in Casa Amor.]