'Love Island': Cash and Cinco Make a Big Step Together After the Show
Love Island Season 3 had multiple dramatic love triangles. But the longest-running one involved Cashay Proudfoot and Melvin "Cinco" Holland Jr. They are both off the show, and it looks like they already made a big step together. 
Cashay Proudfoot was sent out of the villa on 'Love Island'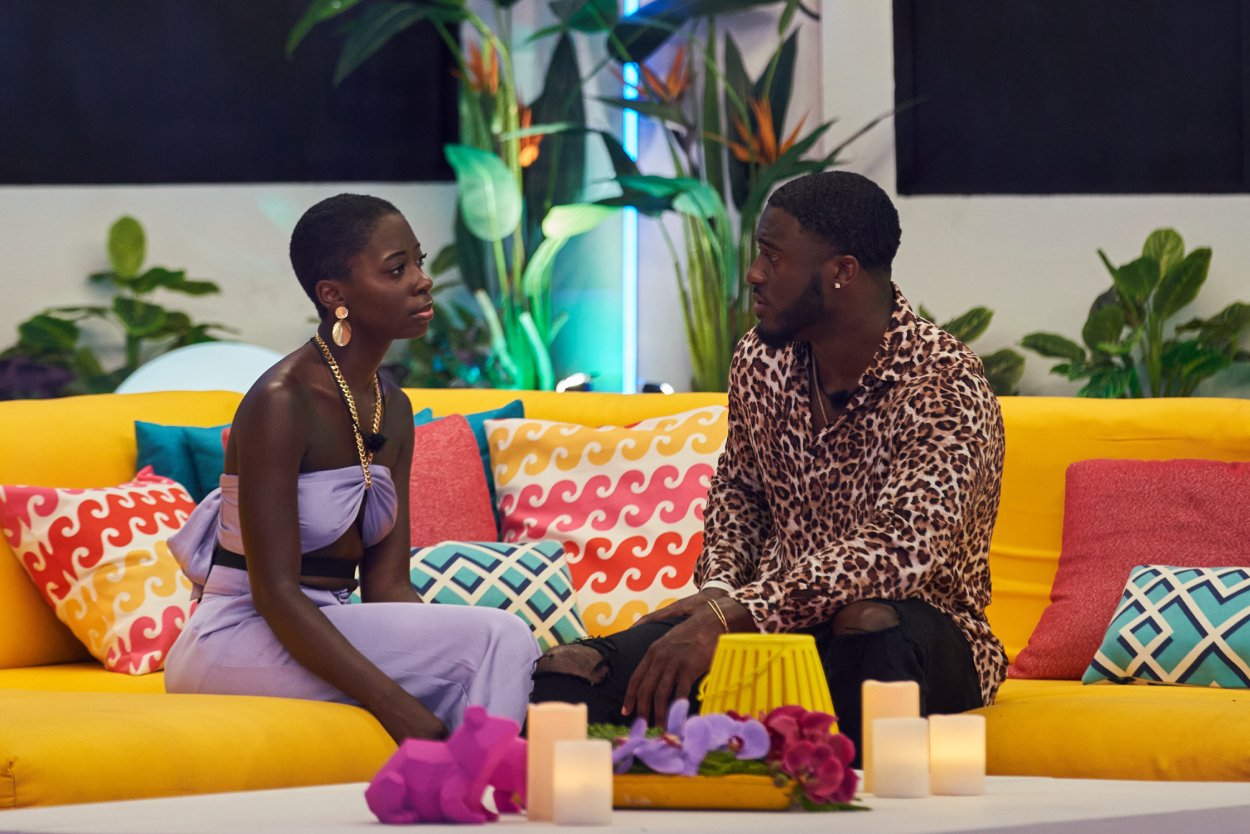 Cash had a journey full of ups and downs on Love Island. She was coupled with Cinco but decided to leave him for Charlie Lynch. That love triangle affected Charlie's feelings for her, and decided to have a fresh start by picking Alana Paolucci over Cash.
Cash was the only woman to not be picked, and that meant she had to leave the villa. Some fans and even women in the villa hoped Cash would reconnect with Cinco because of their strong connection.
"Like I told you, girl. I feel like he didn't deserve you to begin with," Trina Njoroge told Cash when talking about Charlie. "If I were you, I would go chase the man that said he's waiting for you." 
"That's what I want, guys," Cash told everyone. "My journey here was not easy. I'll tell you that. But I learned so much about myself," Cash told the cameras. "Charlie, and I, we were amazing at Casa Amor, but I think at the villa, we just couldn't get there." She then said her heart was with Cinco but didn't know if it was too late.
Cash and Cinco make a big step together after 'Love Island'
Cash didn't finish the season next to a new lover. But she did reconnect with an old flame after the show.
The show surprised them with a video chat reunion. He welcomed her to being part of the boot crew. "I'm ready. It was my time," she told him. "No, I feel you. I felt the same when it was me," he said.
Cinco said he has already texted her. She revealed she had a 2-hour layover in D.C. so they could meet up. She later made a video with Cinco in the airport. She later went home with him and met his father. Cinco's father posted two pictures of him posing with Cash and Cinco on Twitter. He captioned it with, "What a nice dinner tonight!!! #loveislandusa cinco." Cash showed that she was having her first home-cooked meal with them.
It looks like Cash plans to spend more time with Cinco instead of going home to New York. On Aug. 10 she shared a video in her Instagram Stories saying she was at Cinco's apartment and joked about the power going out.