'Love Island': Cash Responds to Hate from Fans and Being Called 'Manipulative'
The biggest drama on Love Island Season 3 went down between three islanders. Melvin "Cinco" Holland Jr. was caught between Cashay Proudfoot and Trina Njoroge. This split the fandom, but now Cash is responding to hate from fans. 
'Love Island' fans took sides between Cash and Trina
Cash and Trina were caught in a love triangle with Cinco. Cinco seemed interested in Trina, but she was with Jeremy Hershberg. He then was coupled up with Cash. When Trina's time with Jeremy ended, she decided to tell Cinco she's interested in him, and he left Cash for her.
But things didn't end there. Cash realized she still had feelings for Cinco and decided to fight for him. It took a while, but he revealed he had feelings for her too. He left Trina and tried to fight for Cash but was sent home.
Fans started to take sides between Cash and Trina. They also started blaming one over the other for all of the heartbreak that was caused by the triangle.
But Cash and Trina stayed close in the villa. They were able to calmly talk about their Cinco drama with each other. In Cash's last episode, they wore matching dashikis and Trina has continued to defend Cash since she left the villa. However, some fans aren't letting it go.
Cash responds to hate from fans and being called manipulative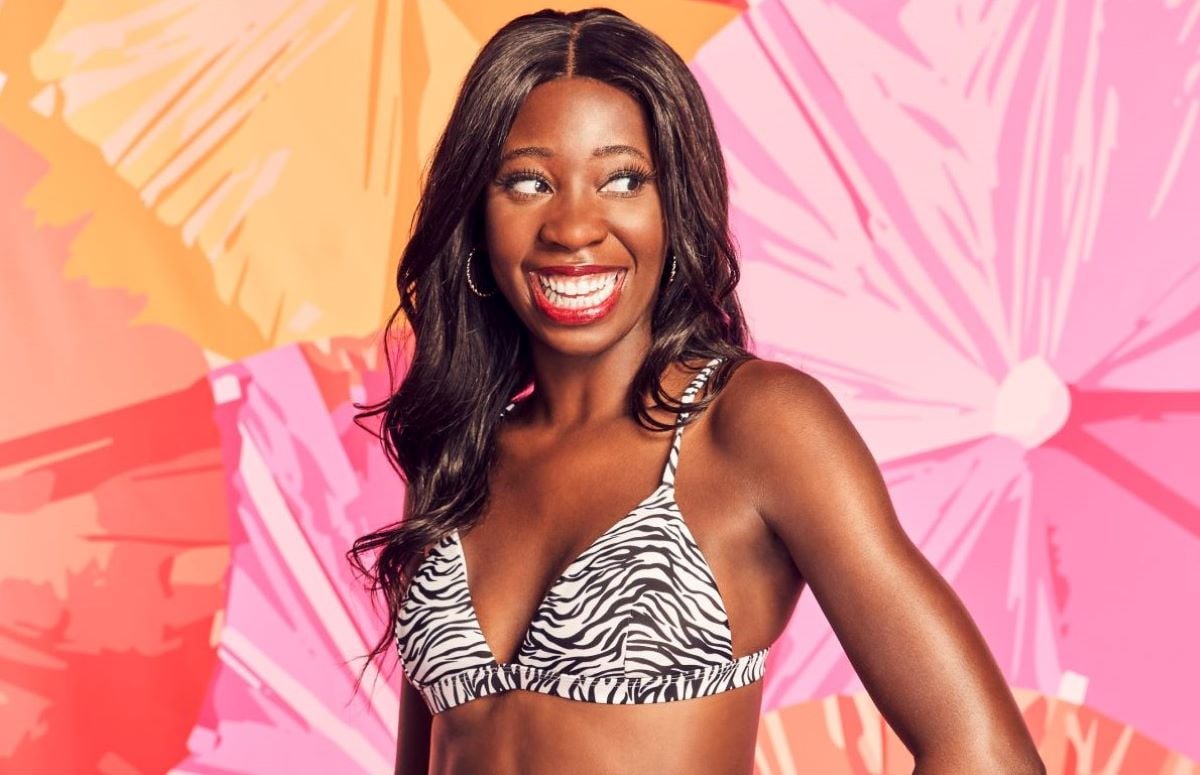 Cash posted a message from someone in her Instagram Story that read, "@cashayproudfoot You are very manipulative. You did it in the villa & turned ppl against Trina. Now you are doing it with the fans. You're [sic] fans hacked Trina's account. Sent death threats to her sister. Instead of you taking responsibility, you put the blame on Trina again? Stop it!"
She then posted a video of herself talking on Aug. 12. "Reading that really p-ssed me off," she said. "I didn't know about the death threats that Trina's family was getting," she later explained. "I didn't know that her account was hacked. I support Trina. I supported her publicly. I supported her in that villa." 
Cash continued, "Her and I are very close. I don't think I'm putting any blame on Trina because I wouldn't. Cause there's no blame to put on her. There's no blame to put on me. Her and I are two women that fell for the same guy and navigated that in a mature, understanding, beautiful way because of the respect we have for each other."
She claimed she doesn't like the hate their supporters give each other because they don't spread negativity to each other. "I truly want to see her win. I want to see everybody win," Cash said. She ended the video by saying, "Please stop. It's weird."
Cash has since reunited with Cinco after the show. Trina was eliminated in the last episode and won't be in the finale.