'Love Island' Did Cinco's Love Triangle Worsen After Casa Amor?
Love Island put the couples through a major test by splitting them up. Melvin "Cinco" Holland was already in a love triangle but did Casa Amor just make it worse? This is how the twist ended. 
[Spoiler alert: Spoilers for the Love Island USA Season 3 episode on July 28!]
Cinco was caught between 2 women in the villa
Cinco used to be coupled up with Cashay Proudfoot, but he left her for Trina Njoroge. Cash seemed very hurt by this, but apparently, their connection didn't go away.
Cash later admitted she still had feelings for Cinco and felt like he felt the same way. She sat him down to talk about it, and he admitted he did have feelings for her.
"Cash, every time I look at you, I think about the possibility of us. I really do. I think the real thing about it is like, I don't know how to go about it," he told her.
Trina knew they talked and was very upset about it. The women and men then went their separate ways for Casa Amor without Cinco being able to choose if he wanted to stay with Trina or be with Cash.
Cinco was flirty with Leslie Golden in Casa Amor
Some of the new women were unsurprisingly interested in Cinco. But only one of them had multiple flirty private talks with him, and that's Leslie Golden.
They bonded over their Southern roots and ended up sleeping in the same bed on one of the nights. They also felt comfortable enough to cuddle and kiss. Cinco still admitted to Leslie that Cash and Trina were still on his mind, but he found her intriguing.
Did Cinco's love triangle worsen after Casa Amor?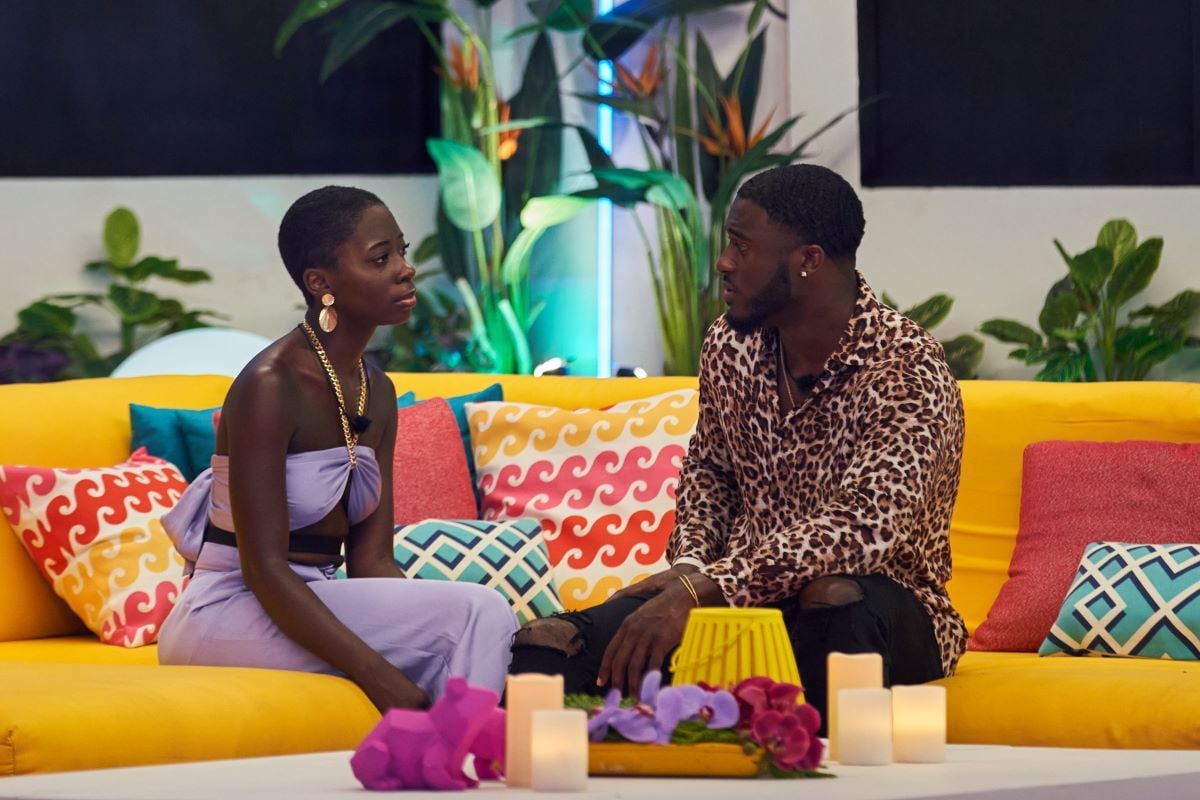 The July 28 episode had everyone choose whether they'll pick a new cast member, stay single, or couple up with their previous partner. One of the biggest questions was who Cinco was going to choose.
 "I know I kinda been confused and not knowing what I really want. And I gotta make the best decision for myself like I said I would when I first came in here," he said before making his announcement. "I would like to stick with Trina," he said. 
Trina also chose him over the new men. "Honestly, I was worried the entire time, Cinco. I didn't know what to expect coming back," she told him. "We just left on a really bad note, and now that we're here, I feel like that is only going to make our connection stronger and hopefully build us to be even better than before."
Cash brought back Charlie Lynch and claimed she felt like she "manifested" him. This might be a little awkward for Cinco. To make matters worse, Korey Gandy decided to pick Leslie. They might build a genuine connection, but this could also leave an opportunity for Leslie to keep pursuing Cinco. Fans will have to watch the next episode to find out how loyal Cinco will be this time around.