'Love Island': Josh Reveals How Shannon Has Supported Him After the Show
Love Island Season 3 hasn't produced many successful couples. But Josh Goldstein and  Shannon St. Clair did start a relationship on the show. They sadly had to leave, but Josh revealed how Shannon has been supporting him after his big loss.
Josh Goldstein and Shannon St. Clair unexpectedly left 'Love Island'
The Aug. 5 episode showed Josh and Shannon have their first date. They went ziplining then sat down to eat. He asked her to be his girlfriend, and she said yes. So it was very shocking that by the end of the episode, they announced they were leaving. 
"Unfortunately, my sister passed away last night. Yeah, I just got word. She was an unbelievable person. She was the reason I'm here," Josh told the cast. "The reason I found Shannon and met all you guys. And it's unexpected, but she lived an unbelievable life, and I just need to be home with my family right now to support them, and I just want to let you guys know that I'm so grateful to have met all of you."
The cast sadly said goodbye to them, and they haven't appeared on the show since then. They're now in Massachusetts to be with Josh's family.
Josh reveals how Shannon has supported him after the show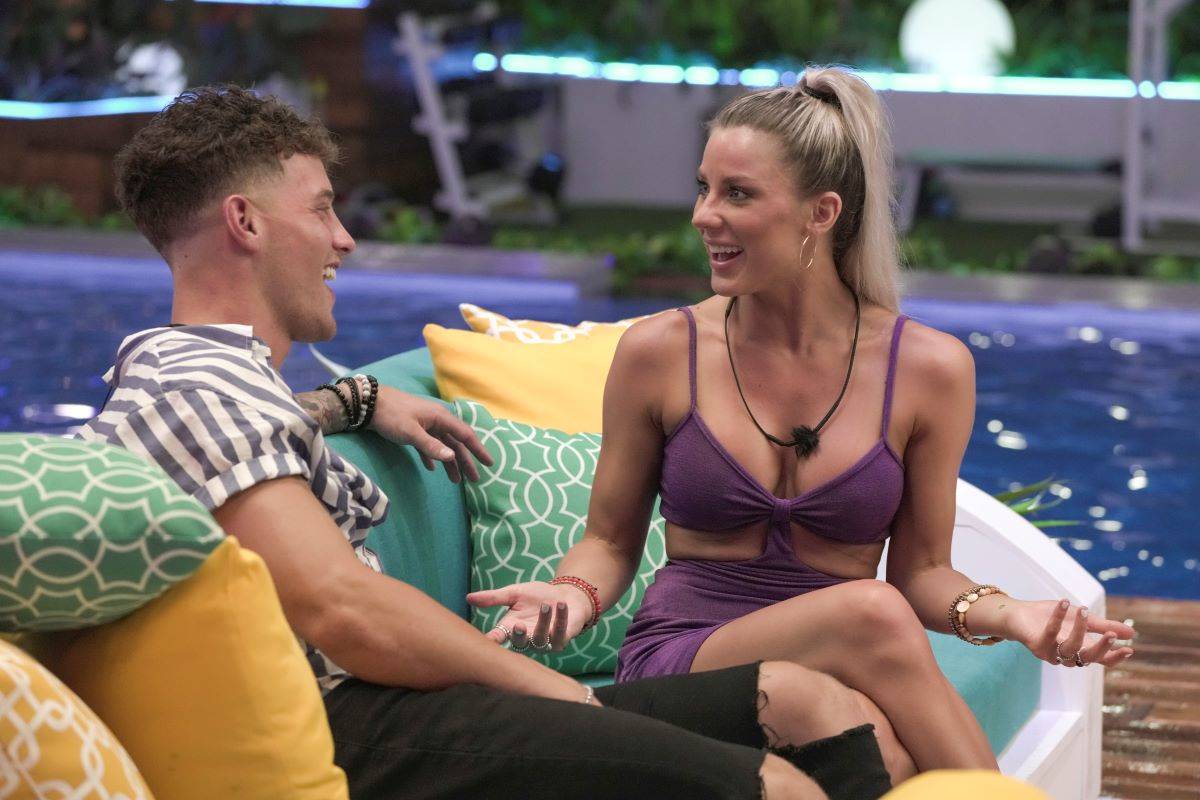 The couple gave an update on their relationship for their fans. Josh revealed Shannon had been there for him in an interview with Entertainment Tonight.
"Shannon's support has been unbelievable," he said. "She came back to my hometown with me and met my entire family and all my friends. And seeing so many faces that I love come together and support me and my family at this time has been unbelievable." 
He then talked about his sister's support of him which started their love story. "She was the reason I was on this show and she was one of- not only my biggest supporter, but a supporter of the show," he said. "I know it brought her joy watching Shannon and I grow our relationship on TV and she was tuned in every night." 
The former islander continued, "I'm at peace that I know that she was happy watching us do that, because my sister was just one of the nicest people ever. She was such a kind soul and such a giving person and everything she did was for other people, and I really want people to know that."
Shannon answered if it was difficult to leave Love Island with Josh. "No, absolutely not. It wasn't even a second thought," she answered. "Josh and I are so close — our connection, it doesn't come often in this life. And I do firmly believe that his sister did sign him up for the show to meet me." Shannon also talked about understanding Josh's situation because she experienced losing her father.