'Love Island': Leslie Denies Being Kicked off and Addresses the Accusation She Wanted Fame
Love Island brought on some new women to get the chance to stay in the villa. Leslie Golden was one of the women who successfully did it but she left without explanation. She addressed her unexplained exit and how she felt about the drama in the house.
[Spoiler alert: Spoilers for the Love Island USA Season 3 episode on Aug. 1!] 
Leslie Golden made it to the villa after Casa Amor
Leslie was one of the new girls who were brought in for the Casa Amor twist. She tried to make connections with multiple guys. She even made out with Melvin "Cinco" Holland. She also had multiple talks with Korey Gandy and slept in his bed.
But only one man could couple up with her. "There was one girl who caught my attention. You know from my first conversation like I feel like she dropped all her walls and showed a piece of vulnerability. So the girl I would like to couple up with is Leslie," Korey said.
Leslie and Genevieve Shawcross stuck out in the villa. They were shown taking a lot of pictures together to post on social media. This bothered the men.
"Social media had never been a topic of discussion until those two came into the villa," Josh Goldstein said. "We all talked about genuine connections and deep conversations and we need people in here that truly want relationships."
It later got back to the girls that people were talking about them. This led to an argument and afterward, Leslie left Love Island without explanation. 
Leslie denies being kicked off 'Love Island'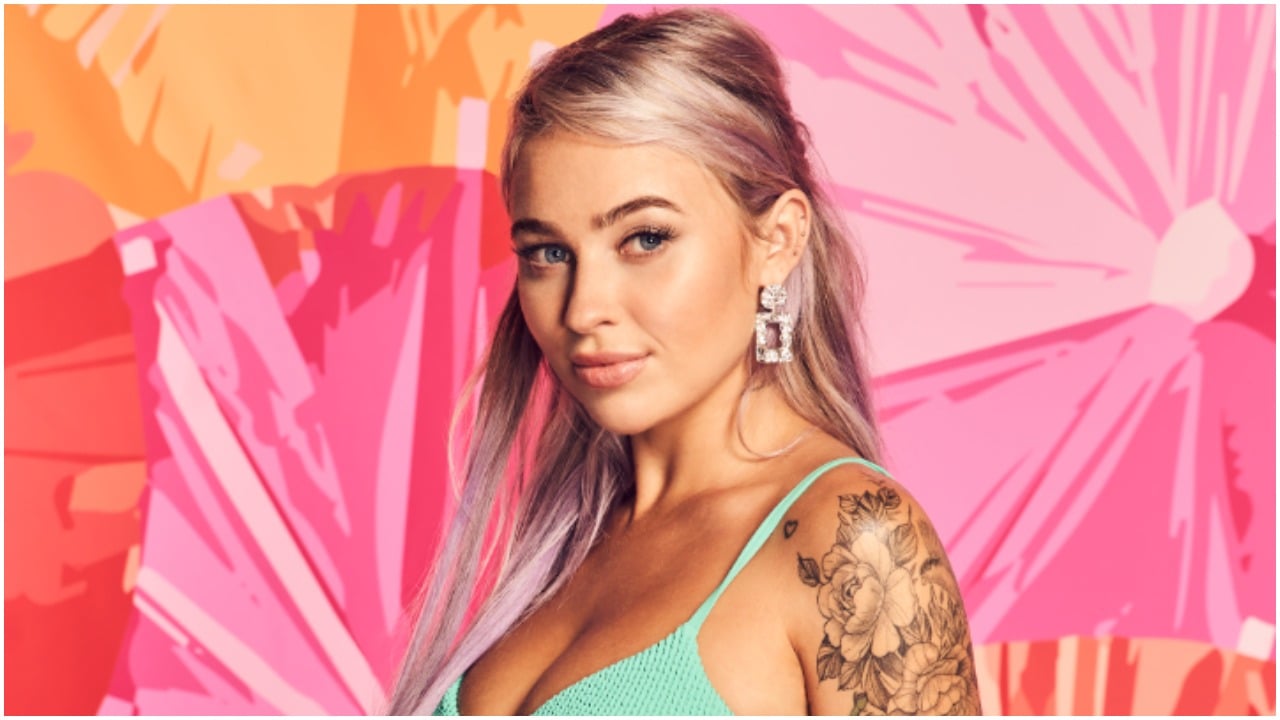 Leslie already returned to Instagram and answered questions from fans in her story on Aug 1. One person wrote, "If u [sic] don't have hate for anyone and love them all why'd you leave." She simply answered, "Personal reasons!"
"What constitutes as 'personal reasons.' Seems like you just ditched after drama lol," someone wrote. "No, no, no completely unrelated to the drama I swear! I know how it seems but I have no beef with anyone there," she answered.
She also addressed a rumor that was going around. She posted a selfie of herself and wrote, "Ya'll I did not get 'kicked out for doing p-rn' ya'll are reaching and it's not even that serious." 
A fan asked why her leaving was barely mentioned. "I honestly have no idea why they did that. Maybe to not pull focus from the people who are actually in the villa."
She also addressed the accusation that they were there for fame. "I think it's not my business what peoples [sic] opinions are about me. I thought it was rude for the boys to question it so aggressively behind our backs, but I genuinely know who I am and what I'm about and the people around me know exactly who I am. So I'm not cornered with that tbh," Leslie wrote.