'Love Island': This New Islander Modeled for Playboy Before the Show
Love Island once again brought on three new cast members to mix things up. They were all women, and one of them modeled for Playboy before making it onto the dating reality show. Will she actually find love in the villa? This is how her first few days played out.
[Spoiler alert: Spoilers for the Love Island USA Season 3 episode on Aug. 3!]
Alana Paolucci appeared on 'Love Island'
RELATED: 'Love Island': Shannon and Genevieve Reportedly Had Drama Before the Show
Love Island recently eliminated Melvin "Cinco" Holland Jr. and Genevieve Shawcross. It didn't take long for new people to show up at the villa to find love.
The Aug 3 episode showed Elly Steffan, Bailey Marshall, and Alana Paolucci appearing on the show. Will Moncada, Charlie Lynch, Korey Gandy, and Jeremy Hershberg were asked to make them dinner and dessert. They then got to sit down with them and enjoy it as a date.
Alana said she chose to have dinner with Will because he seemed mysterious. But Will said he no longer felt the need to explore relationships after Florita Diaz. She also got to know Jeremy, who talked about teaching kids.
Alana Paolucci modeled for Playboy
RELATED: 'Love Island': Leslie Denies Being Kicked off and Addresses the Accusation She Wanted Fame
Alana is a 28-year-old model in New York. She was featured in Playboy back in 2017. The photos show her posing with a guitar in lingerie and denim. She also posed topless in a few photos.
It looks like Love Island isn't her first TV show. According to IMDb, she was on The Nest, which is a talk show with Missy Modell.
Alana's Instagram page is full of more pictures from modeling. She has also been busy posting on TikTok.
Will Alana Paolucci find love on 'Love Island'?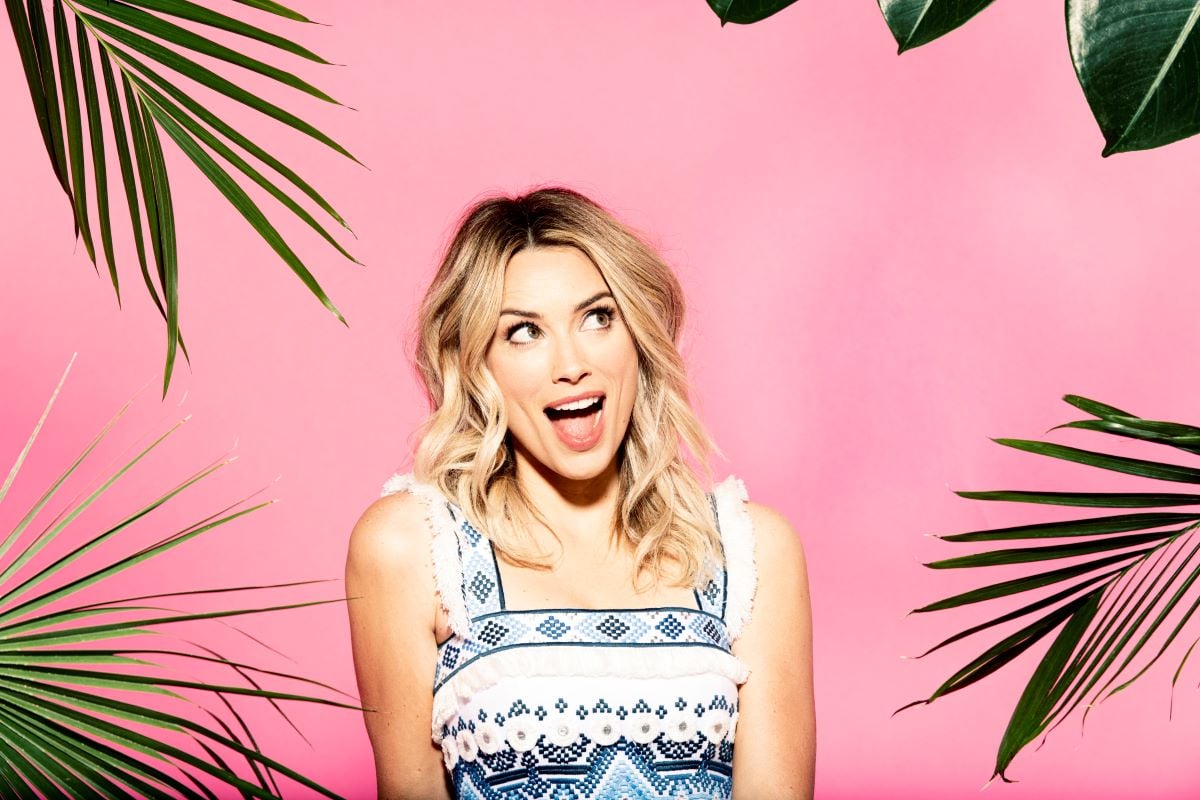 It looks like Alana has her work cut out for her. Korey and Jeremy said they're more interested in Bailey. Bailey said her number one going into the villa is Korey.
Alana pulled Charlie for a chat after the first night. Charlie told her she's beautiful, but his relationship with Cashay Proudfoot is complicated and that their honeymoon phase is over. "I think if things weren't so complicated between me and Cashay, I would be kinda more open to Alana," Charlie said in his interview. 
It looks like Charlie wasn't interested in pursuing something with Alana. The episode ended with him having a tense conversation with Cashay.
Alana wasn't shown having any more conversations with other men in the villa. So it looks like her chances of staying might be slim. There is still time, and there is much more drama to happen between Cashay and Charlie. 
There is one new girl who is having more luck. Bailey caught Jeremy and Korey's eye. But she said she's more interested in Korey. Jeremy tried to talk to her privately but said he knows she likes Korey more and will be respectful of that. Time will tell if any of the new ladies will stay in the end.