'Love Island': Olivia and Korey Reveal Their Future Plans
Love Island Season 3 has come to an end. Olivia Kaiser and Korey Gandy ended up together. They revealed what their future plans are and have returned home.
[Spoiler alert: Spoilers for the Love Island USA Season 3 finale!]
Olivia Kaiser and Korey Gandy were on 'Love Island' Season 3
RELATED: 'Love Island': Cash and Cinco Make a Big Step Together After the Show
Olivia and Korey struggled more than the other islanders to find love. They both were coupled up with different people throughout the season, but they usually went home.
After Casa Amor, Olivia revealed to Korey that she had feelings for him. He started to consider coupling up with her. But he was still on the fence when new women entered the villa, including Bailey Marshall. In the end, he chose Olivia, and they stayed coupled up until the end.
The finale showed every couple writing speeches about their connection. Olivia said she came to the show with a checklist and was guarded until she met him. Korey wrote her a silly poem. But he also mentioned they fixed each other's hearts.
Olivia and Korey managed to win the season with the most votes from America. Korey got the envelope with $100,000, and he decided to split it with Olivia. 
Olivia and Korey reveal their future plans
RELATED: 'Love Island': Aimee Says Will and Kyra Talked Before the Show, 'That's Not Fair'
What do you do after splitting $100,000? The winners talked to Entertainment Tonight about what their life after the show will be like.
"Definitely No. 1 on the list is traveling and experiencing everything life has to offer," Olivia said. "That's the biggest thing. We're going to New York on Friday, and after New York, we're going to his hometown, Virginia Beach, and just vibe out there for a little while."
She continued, "Hang out with his dog. Honestly, we're not really planning anything, and we're just going to flow. We're definitely going to be with each other."
Korey said he's excited to meet her family. Olivia also said she's excited to see Korey with his motorcycle crew. 
The couple plans to reunite with their other islanders. Both of them said they're most excited to see Cashay Proudfoot again. 
The couple has returned to social media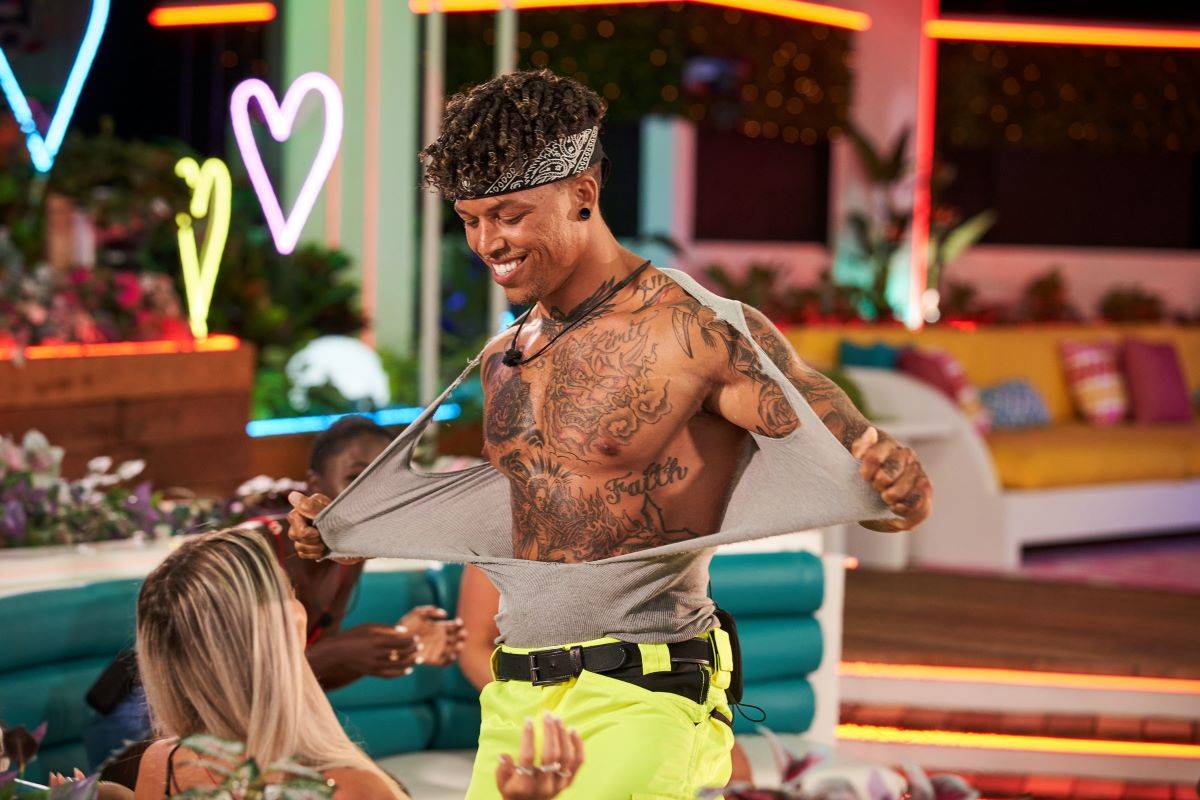 The cast members are now free to return to social media and go home. Olivia shared a video of being on a plane with Bailey and Charlie Lynch in her Instagram Story. She then shared a video of her being in a car with her friend.
Gandy shared a video of him being back home in Virginia in his Instagram Story. There was a sign on a lawn that read, "Congrats Korey What the Freak." He also posted a picture of the cast on his profile. He captioned it with, "Literally the best experience of my entire life. You all are freaking amazing, and thank you so much to everyone who kept my a– there lol."