'Love Island USA' Season 4 Schedule: When Do New Episodes Air?
Love Island USA is back, and the new Islanders are about to have one wild summer on the coast of California. From heartbreak to hookups, season 4 is bound to be dramatic and entertaining for those watching at home. And since Love Island USA Season 4 is going to be more fast-paced than ever, we've put together a schedule of the new episodes so that fans can keep track of everything that goes down in the villa this summer.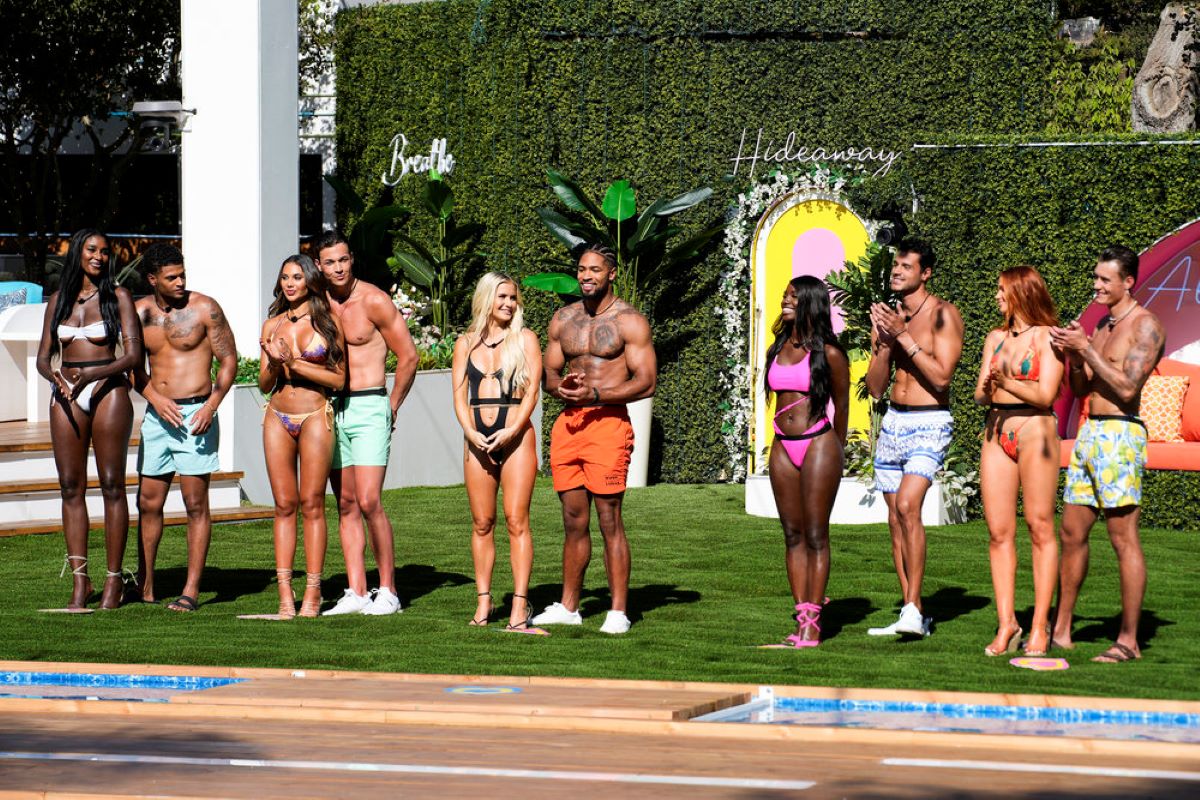 The new 'Love Island USA' schedule
The first episode of Love Island USA Season 4 premiered on Tuesday, July 19, at 9 p.m. ET. And it will be followed by new episodes on Wednesday, July 20, Thursday, July 21, Friday, July 22, Saturday, July 23, and Sunday, July 24. And they will air at 9 p.m. ET. Then the reality dating series will take a break on Monday, July 25, before resuming its schedule on Tuesday, July 26.
To summarize, the Love Island USA Season 4 schedule is Tuesdays through Sundays at 9 p.m. ET. So fans have six hour-long episodes to look forward to each week. It's time to commit your summer nights entirely to Love Island USA.
It's unclear how many episodes Love Island USA Season 4 will have. Previous seasons have ranged from 22 to 34 episodes, so it's difficult to predict when the series will air its finale. However, Decider reported that the fourth season would contain 40 episodes. That would place the Love Island USA Season 4 finale on Tuesday, August 30. However, Peacock has yet to confirm this date.
How to watch 'Love Island USA' Season 4
CBS ditched Love Island USA after season 3, but thankfully for fans, Peacock picked up the series for two seasons. That's right — after Love Island USA Season 4 concludes, viewers have another season to look forward to.
The only way to watch the reality show is to subscribe to Peacock. Users can get a free subscription to the streaming service, but they will need a Premium account to access all Love Island USA episodes. The premiere is available to watch for free, but subsequent episodes will only be accessible via Peacock Premium.
Peacock Premium is $4.99/month, and to watch without ads with Peacock Premium Plus, users will have to pay $9.99/month. Love Island USA fans who live outside of the United States can use a VPN to stream season 4.
Who are the first couples of the season?
The Love Island USA Season 4 cast includes Courtney Boerner, Deborah "Deb" Chubb, Sereniti Springs, Sydney Paight, Zeta Morrison, Andy Voyen, Felipe Gomes, Isaiah Campbell, Jesse Bray, and Timmy Pandolfi. They all entered the villa during the premiere. And Sarah Hyland, who replaced Arielle Vandenberg, welcomed them and guided them through the first coupling of the season.
The current couples are:
Courtney and Andy
Deb and Jesse
Sereniti and Felipe
Sydney and Isaiah
Zeta and Timmy
New episodes of Love Island USA Season 4 air Tuesdays through Sundays at 9 p.m. ET on Peacock.
For more on the entertainment world and exclusive interviews, subscribe to Showbiz Cheat Sheet's YouTube channel.
RELATED: 'Big Brother 24' Houseguests Blame Paloma's Exit on Taylor