'Love It or List It': Fans Hate How Mean the Couples Can Get
HGTV's Love It or List It is one of the most popular home renovation shows today. Understandably, the hosts, Hilary Farr and David Visentin have such fantastic chemistry on-screen and do tremendous work. Part of their daily work involves dealing with demanding clients who seem hard to satisfy, thus making the show much more enjoyable. Sometimes, the clients who grace the show have particular visions for their homes and refuse to move away from their ideas, leaving both the hosts and viewers feeling annoyed.
Fans especially hate how mean some of the couples can get. Read on to find out more about what fans think of the mean couples.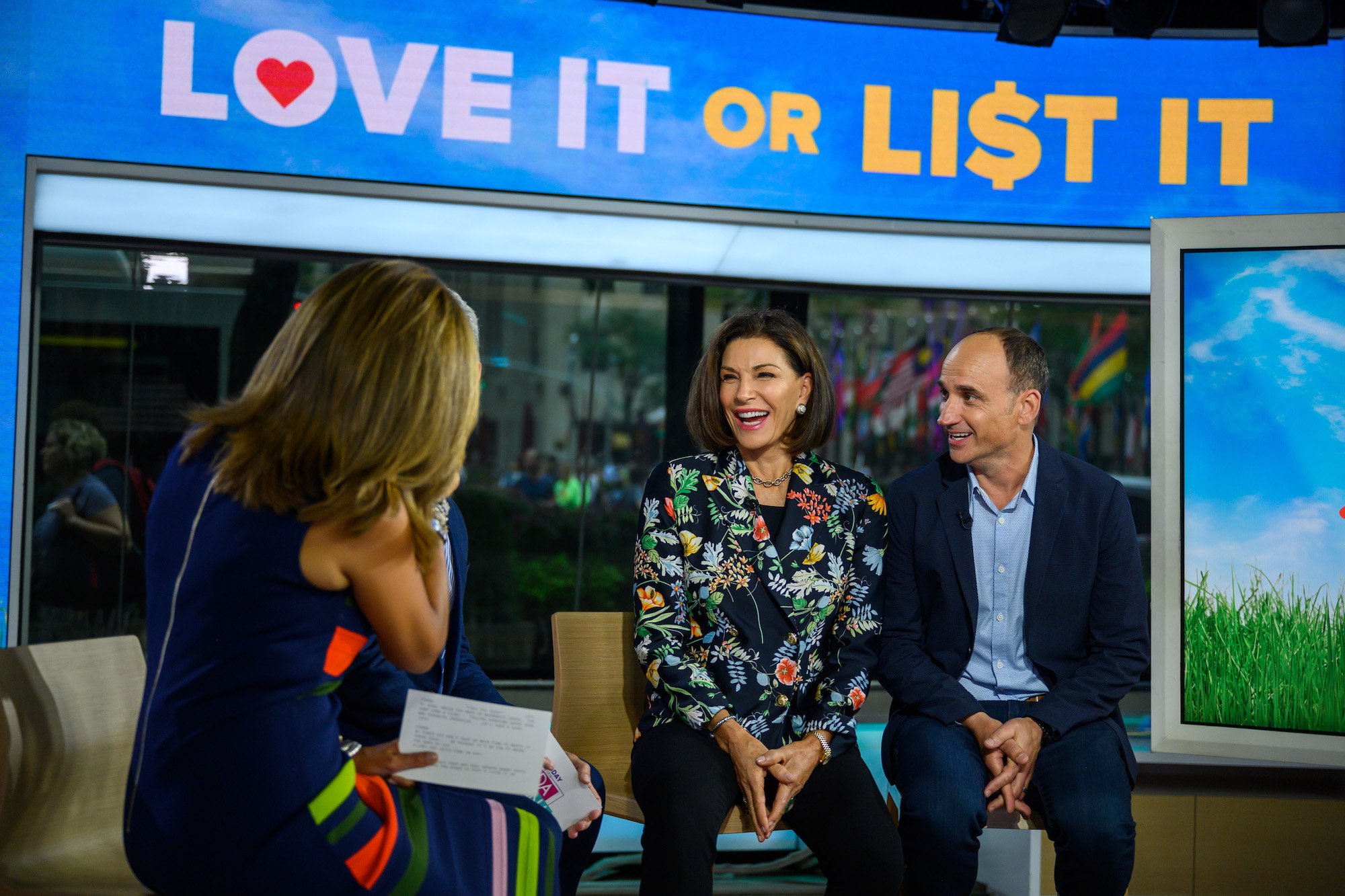 'Love It or List It' is an authentic reality show
Love It or List It centers on real estate agent Visentin and interior designer Farr as they compete for homeowners' affection. In every episode, the hosts encounter homeowners who are tired of their current living situation and are either looking to sell or redo their home.
Farr draws up ideas and plans to remodel the home for a new look. She teams up with various other designers to give the couples their dream home. While Farr is doing interior design work, Visentin is showing couples prospective homes that fit their new needs, keeping in mind their current home is going up in value with the remodel.
Visentin and Farr have stated that their show is authentic, and they never know what the homeowners will decide. However, since the show is scripted, the producers usually write two endings to the show, and backroom talks determine what they will go with.
Who are the show's hosts?
RELATED: 'Love It or List It': 1 Host Had a Role in 'Rocky Horror Picture Show'
Visentin began his real estate journey in 1997, working together with his father, Nick Visentin. The realtor and actor worked for Country Living Realty based in Ontario as an agent. He auditioned for a hosting role on Love It or List It alongside interior designer Farr.
Visentin works to convince the homeowners to leave the house, which Farr has remodeled. He shows the homeowners several elegant homes within their budgets that they can settle in, and lists their current property on the market. Visentin has also worked as a contributor on various TV shows such as the Kelly Clarkson Show, Harry, and The Today Show.
Farr, on the other hand, began working as an interior designer after moving from Canada. She remodeled homes and renovated property in Los Angeles while also working as an actor. She landed a couple of roles under the name Hilary Labow. Some of her credited works include Sex Farm, City on Fire, and The Rocky Horror Picture Show as the non-speaking bride.
Farr runs an interior design company. She renovates homes for the wealthy in Australia, Canada, and the United Kingdom. In 2008, she joined Visentin in hosting HGTV's Love It or List It. Her job on the show is to repurpose and renovate the houses of fed-up homeowners for a new look.
Fans hate how mean the couples on the show can get
Visentin and Farr are used to handling demanding clients. The demanding clients are what increases the show's appeal and make it fun to watch. However, some couples who come on the show are tough to handle and usually leave a bad impression on viewers.
Some of the show's fans on Reddit have expressed their dislike for some of the couples on the show. One of the most notable couples fans complained mostly about was Merl and Diane, who had an '80s-inspired kind of house. Diane would shut down all of Farr's ideas and wouldn't budge on any of her own ideas.
Another fan called out a couple who got mad at Farr for tearing down a washroom despite their son flushing a ball down the drain. The ball blocked the drain leaving Farr to spend a considerable amount unblocking it.
Some of the couples on the show also usually require costly renovations that go over Farr's budget, and sometimes they still end up hating the renovated home. Others turn down any new homes that Visentin shows them and generally give him a hard time and unrealistic expectations about the houses. Fans wish all of the clients could be kind and grateful for all the work the hosts do, but that's not common in the reality TV world.