'Love It or List It': Hilary Farr's Acting History Includes Some Steamy Roles
Love It or List It has been a surprising reality hit for HGTV. Although some think the show is fake, people love it for the same reason they love any reality TV show, the drama of what decision a real-life person will make. The show is driven by the chemistry between the two hosts. Hilary Farr (the designer) and David Visentin (the real estate agent) are so good together that fans debate if they'd ever dated and who wins more often on the show. While Hilary Farr is known for making a house more liveable and sellable, she had an on-screen career long before Love It or List It.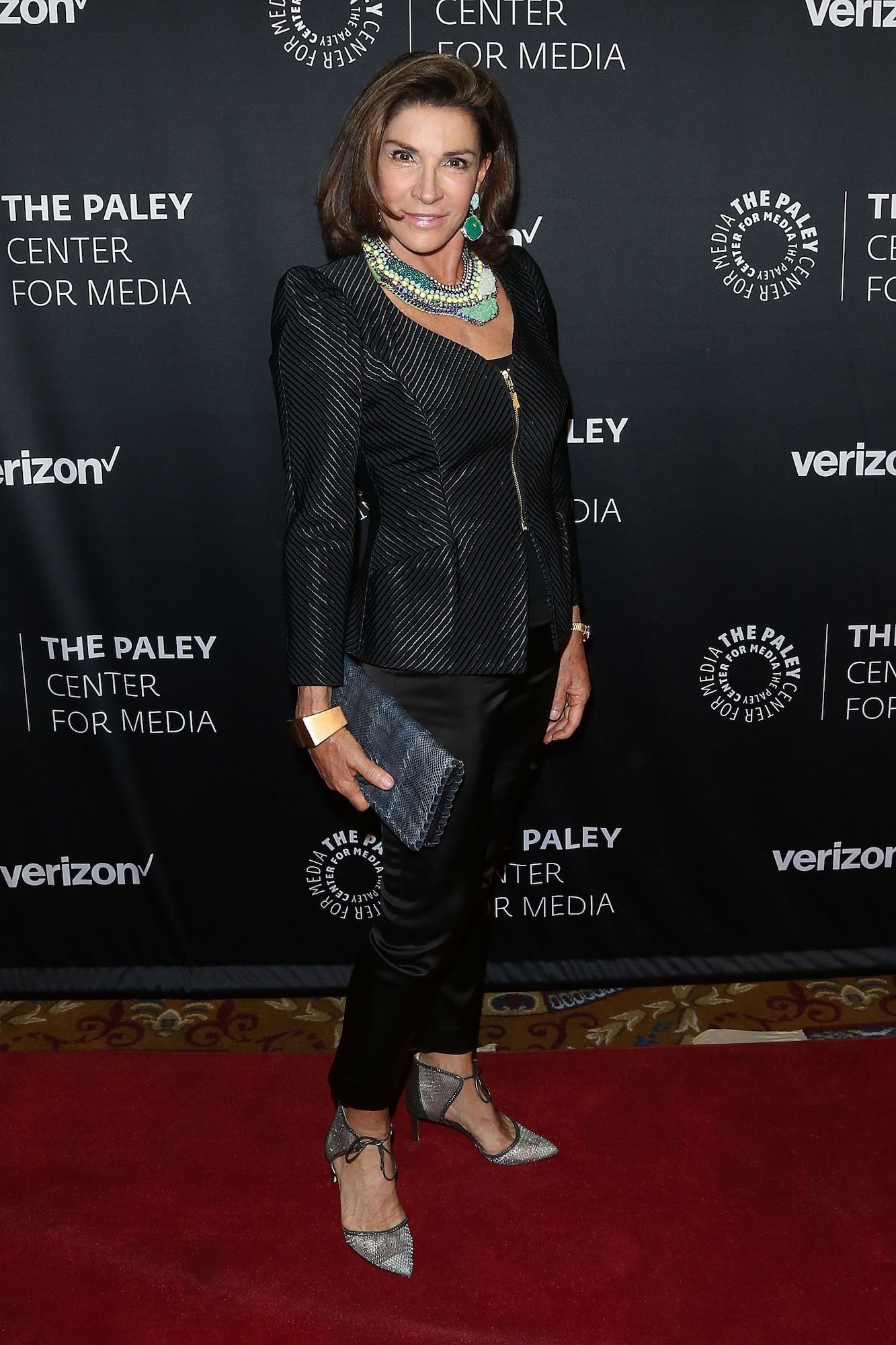 What is 'Love It or List It'?
Love It or List It has run for 12 years on HGTV, and the basic idea is simple. The host Farr and Visentin compete to try to get a couple to keep their home through the improvement Farr does (love it) or sell their home and buy a competing home found by Visentin (list it). Despite Visentin having an advantage, Farr's renovations increase the home's price, and Farr wins most often, according to Screenrant. The show's pleasure is watching the friendly competition between Farr and Visentin and watching what choice the couple finally make, although producers script the ending. Farr is a fan-favorite HGTV host, and many find her face familiar, but where might you have seen her before?
Have you seen any of Farr's provocative movies?
According to IMDb, Farr was in eight movies from 1972-1980, and many of them were pretty steamy. The early 1970s were rife with sexually explicit movies in the mainstream, showcasing the cultural shift the sexual revolution of the 1960s brought to media, as well as society.
The early 1970s were rife with exploitation films that featured low budgets. The first to star Farr was 1972's Layout for Five Models, where models explain their fantasies to an erotic magazine editor. The next was Never Mind the Quality: Feel the Width, a 1973 comedy about two tailors, which was a spinoff of the hit BBC TV show.
In 1974's Frustrated Wives, Farr stars as Cheryl Hope, a wife who decides to start her own sex clinic. Farr's next movie was 1974's Stardust, a sequel to the film That'll Be the Day; both films starred David Essex as Jim MacLaine, a rock star who reaches the heights of fame only to be undone by his demons. In 1975, she was in the Peter Cushing film Legend of the Werewolf playing Zoe, a sex worker. She also played the bouquet-throwing bride at the beginning of the cult classic The Rocky Horror Picture Show, which, although she has no lines, might be her most famous movie role.
Her final two movie roles were in 1979's City on Fire, about a pyromaniac who tries to burn down a city, and 1980s, The Return, about a small town's encounter with an alien spaceship. She also appeared on the TV series We Got It Made and The Greatest American Hero. She also starred in a few TV movies toward the end of her acting career.
Why did Farr stop acting?
According to TV Over Mind, she had two loves — interior design and theater — and chose the latter simply because she was more successful in that field. Interestingly, she claims she only got cast in Rocky Horror Picture Show because she was Tim Curry's neighbor.
It seems like she made the right choice. Love It or List It is in its 14th season and is more popular than ever; in fact, they got their highest rating on their 201st episode, and Farr is worth more than her co-star, so obviously, interior design has treated her pretty well. It appears that Love It or List It is here to stay.