'Love & Marriage: Huntsville': Martell Holt Publicly Apologizes to Melody and Shares Regrets About His Mistress
Martell Holt is offering another apology to his ex-wife Melody for his infidelity and public humiliation. He previously praised his long-term mistress on Love & Marriage: Huntsville. Looking back, Martell says he regrets stepping out on Melody and is hopeful they can have a successful co-parenting relationship.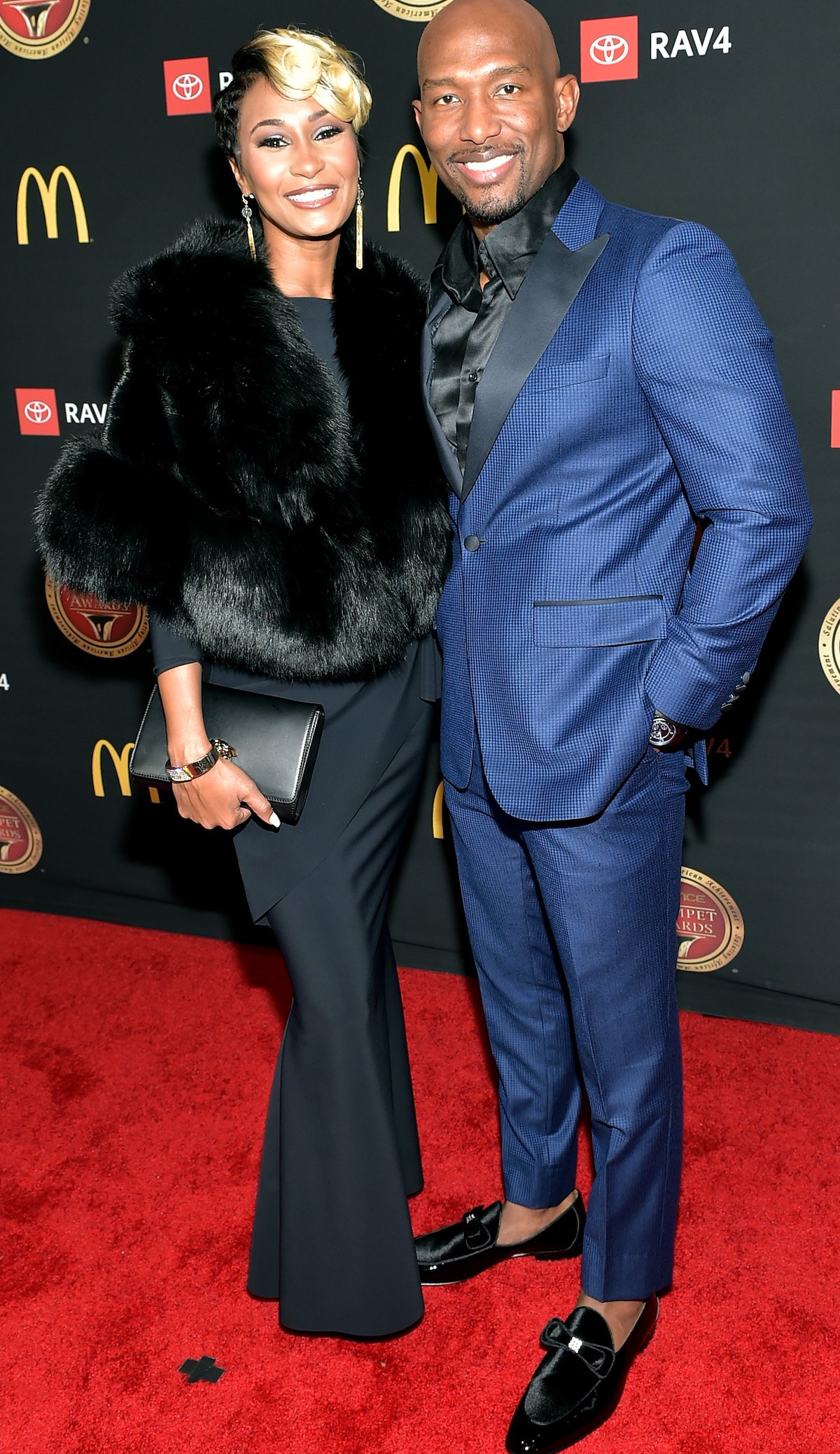 Martell Holt previously blamed his infidelity on his ex-wife
Per Martell, he began a relationship with another woman because he wasn't being paid enough attention at home.
"When we started going through stuff, I told you what you weren't doing in the marriage," he told Melody during a therapy session in one episode. "And then, you didn't fulfill that s**t – and then yeah I stepped out because you weren't taking care of me. And then, somebody starts taking care of me and I'm like 'I like this' – you're still disrespecting me and not being the person that I want you to be – and this other person, she's satisfying me."
Related: 'Love & Marriage: Huntsville': Melody Holt Says Her Ex's Mistress Will Not Appear on the Show
But according to Melody, there were no warning signs that Martell was cheating. She told Showbiz in a past interview that she was blindsided by the discovery.
"We were still intimate, holding hands, going on vacation, cuddling in bed, and watching movies together," she explained. "None of that was really lacking. Which is why when I discovered he was cheating, it was such a shock. It was devastating."
Still, she decided to give Martell several chances to make things right. When he continued cheating, she left once and for all, filing for divorce in June 2020.
The 'Love & Marriage: Huntsville' star says he regrets his actions and wants to positively co-parent with Melody
Martell recently appeared as a live guest on The Steve Harvey Morning Show. He chose the platform due to Harvey's own admission of cheating in the past. Martell says he was hopeful that Harvey could offer sound advice on how to move forward with Melody positively post-divorce.
For Harvey, he said the best first step is for Martell to publicly apologize to Melody. Since Martell did so much hurt publicly, the apology had to be equal. Martell obliged.
"We've accomplished a lot in life, we got four beautiful children," Martell says of Melody. "I wouldn't be the person I am, and I'm not talking about the negative things but I wouldn't be the person I am without you. I do love you, I love what we stood for. And it's my deepest hope that we can co-parent together, accomplish that, and make sure that we raise our children in the same way we wanted to raise them when we were together."
Related: 'Love & Marriage: Huntsville': Melody Holt Discovered Martell's Affair a Week Before Shooting the Pilot Episode
Furthermore, Martell admits that he took the chances Melody gave him for granted and he's sorry for the pain that his actions caused his ex and their family.
"I just want you to know that I am sorry to have put you through this, my children through this, our families through this," he says. "It hurts me and I know it hurts you just as much as it hurts me…But I thank you for the opportunity that you gave me. You gave me plenty of chances to get it right. God gave me plenty of chances to get it right."
Martell also says that if he could go back and change things, he would have spoken to Melody about his issues in the marriage, rather than stepping out. He also says he is sorry for placing blame on her for his infidelity and admits that he was "greedy."