'Love & Marriage: Huntsville': Melody Holt Blasts Ex Martell After He Confirms Love Child on Instagram
Martell and Melody Holt are divorced but the issues from their relationship continue to linger. The Love & Marriage: Huntsville stars have been open about their marital strife, including Martell's long term mistress, Arionne Curry. Curry recently welcomed a baby with Martell, who was conceived during his marriage to Melody. Melody is now slamming Martell …
Martell and Melody Holt are divorced but the issues from their relationship continue to linger. The Love & Marriage: Huntsville stars have been open about their marital strife, including Martell's long term mistress, Arionne Curry.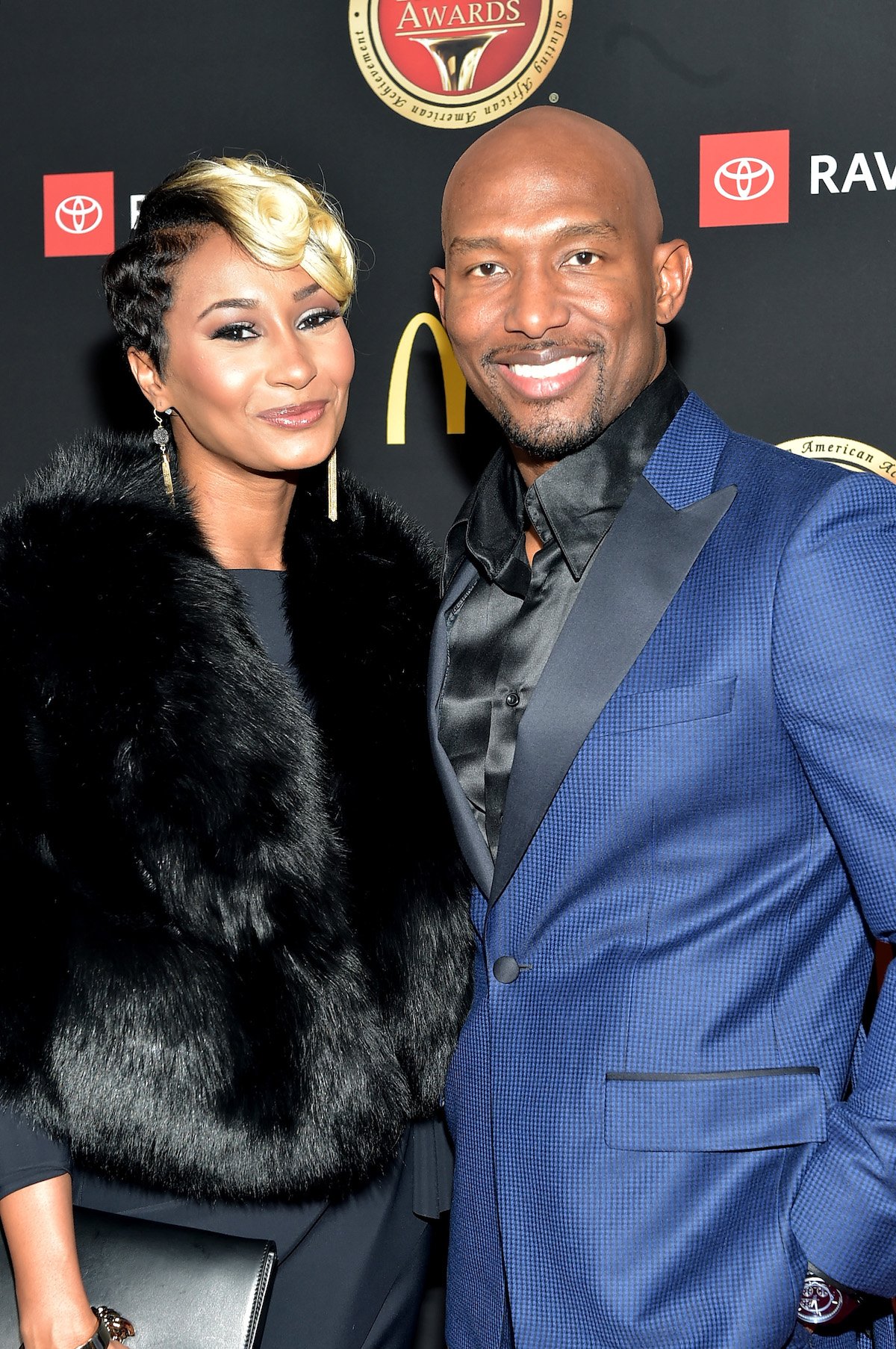 Curry recently welcomed a baby with Martell, who was conceived during his marriage to Melody. Melody is now slamming Martell for publicly acknowledging his love child in a recent social media post.
Martell Holt confirms love child with Instagram post
The real estate developer has tried his best to avoid questions regarding his love child. But during the season 2 finale of Love & Marriage: Huntsville, Martell spoke with Curry over the phone regarding her pregnancy. He admits that he believes Curry was loyal to him throughout their five-year affair but he wants a DNA test.
In a recent interview with The Steve Harvey Morning Show, Martell confirmed that he has a baby with Curry. Their son was born just a year after Martell's fourth child with Melody. Still, Curry told fans in an Instagram Q&A that Martell is still requesting a DNA test.
Related: 'Love & Marriage: Huntsville's' Melody Holt Shares Why She Decided To File for Divorce From Martell
But apparently, Martell is ready to handle his responsibilities as a father. In a recent Instagram post, he proclaimed to be a father of five – the fifth child being the one he shares with Curry.
"Daddy does all he can for his 5 troopers, but today is my little girl Malani's first day of school," he captioned a photo of him with he and Melody's youngest daughter. "Hugs and kisses to this little girl, who's looking at daddy like, "you don't think you're about to leave me, do you "? Daddy saw each one off the same way, so 4 down and 1 to go!"
Melody Holt slams Martell over his Instagram post
Melody is not happy about Martell's post. In a response of her own, she's slamming her ex, calling him out for using a photo of their child to publicly acknowledge his child with Curry.
"Announce your affair born child on your own TIME, NOT with my daughter (you know the one who you refused to help with after I had her, the one you refused to see on her first birthday, the one you got NOTHING for for Christmas)," Melody began in her post. She also questions why Martell chose a photo of their child for the announcement versus debuting the child in his own photo. For Melody, she feels Martell is possibly ashamed of the baby. 
Related: 'Love & Marriage: Huntsville:' Melody Holt Admits to Terminating Pregnancy Amid Marital Issues With Her Ex
In the caption, Melody accuses Martell of being an absentee father to their four children amid their split – and stealing thousands of dollars from their joint account before their divorce was finalized.
She ends the post insisting she's not upset that Martell is acknowledging his child. Instead, she finds his announcement in poor taste.
"I'm upset that he did it and of course getting negative comments under a picture with MY child in his lap," she continued. "Don't use my DAUGHTER as a photo-op to come out and acknowledge your affair born child."
Melody also shared a screenshot of a text from this past easter of Martell asking to reconcile.