Love 'Outlander'? Then You Need to Watch These 6 Shows
We can't give you more 'Outlander,' but there are a few other shows out there that should appeal to the fans of the time-traveling drama.
'Droughtlander' is finally over. Starz beloved series Outlander returns for season 5 on Feb. 16, when fans can finally catch up with Jamie, Claire, Brianna, and Roger as they continue to build a life in America on the eve of the Revolution. But with just one new episode per week, you might find yourself craving more. While we can't give you more Outlander, there are a few other shows out there that should appeal to the fans of the time-traveling drama. Cue up these series as you wait for the next episode of Outlander to air.
'Black Sails'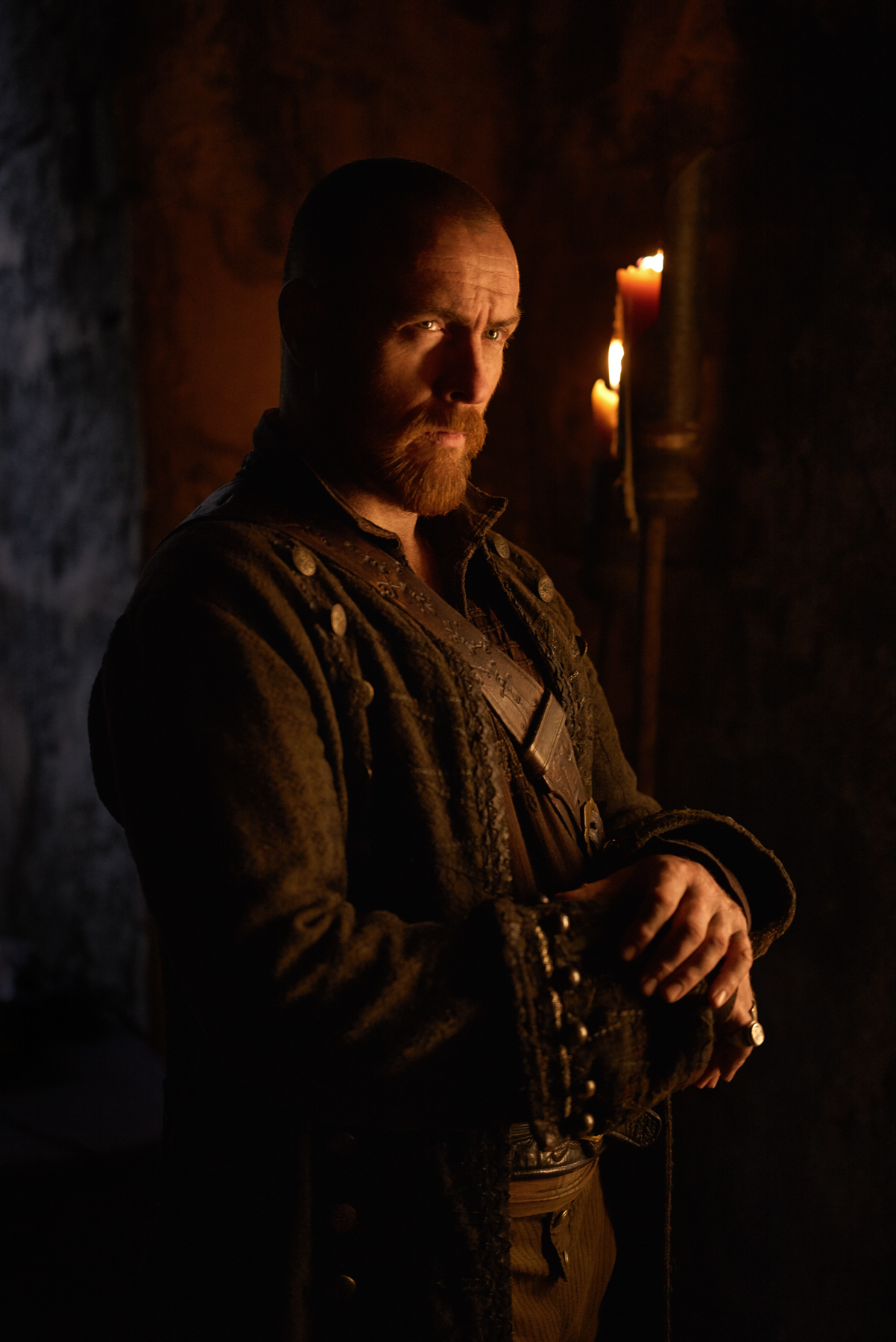 Before Starz brought Diana Gabaldon's Outlander novels to life, there was Black Sails. This pirate adventure series (which was intended as a prequel to Treasure Island) stars Toby Stephens as the fearsome Captain Flint. With his crew, he hunts for treasure and spars with rivals in the 18th-century Caribbean. There's even an Outlander connection — scenes from season 3, when Jamie and Claire sail from Scotland to America, were filmed on Black Sails sets. Four seasons of Black Sails are streaming on Hulu.  
'Harlots' 
For another 18th-century-set series with strong female characters, check out the Hulu original Harlots. It's about the women of the Wells family, who make their living as prostitutes. Mom Margaret (Samantha Morton) is a brothel owner intent on moving her business to a better location where she can serve a higher class of clientele. She's trained her daughters Charlotte (Jessica Brown-Findlay) and Lucy (Eloise Smyth) to follow in her footsteps. Three seasons are currently streaming on Hulu.  
'Turn: Washington's Spies'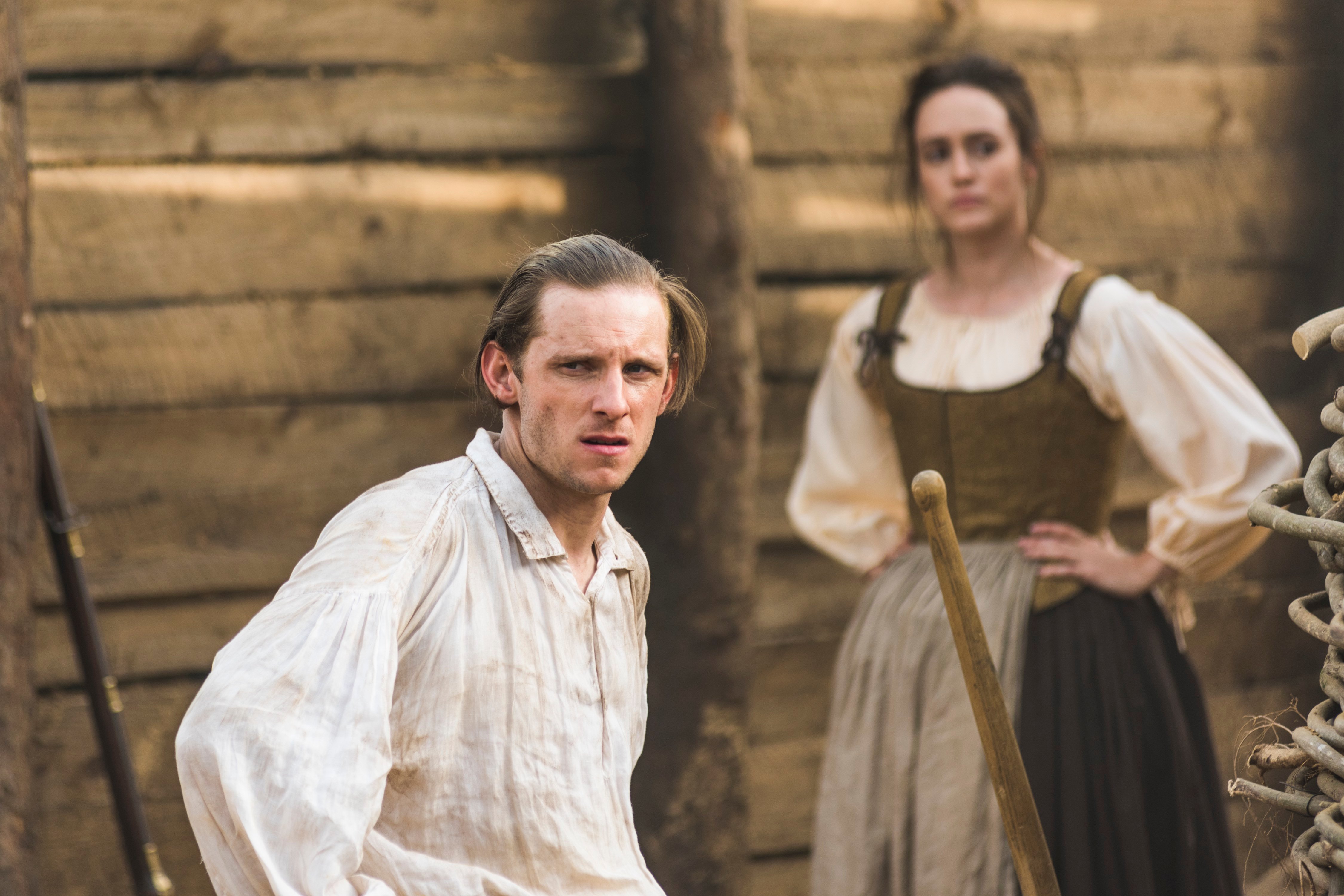 The Revolutionary War is on the horizon in Outlander Season 5. If you want to dig deeper into the drama of the conflict between England and its American colonies, check out Turn: Washington's Spies. Jamie Bell plays Abraham Woodhull, a colonial farmer who becomes a spy for the Continental Army during the war against the British. All four seasons are streaming on Netflix. 
'The Knick' 
In Outlander, Claire's 20th-century medical knowledge becomes a valuable asset when she travels back to the 18th century. If you enjoy scenes of old-timey doctoring, add The Knick to your to-watch list. It's set at the turn of the 20th century when the physicians and nurses at a New York hospital are fighting to save patients using new medical techniques. 
'Versailles'
If your favorite episodes of Outlander are from season 2, when Jamie and Claire spend time hobnobbing with the French aristocracy at Versailles, then cue up Versailles. It takes place during the reign of Louis XIV (so about a century earlier than Outlander), when the Sun King decides to build an elaborate new palace on the outskirts of Paris. Plenty of drama and court intrigue ensues. All three seasons are streaming on Netflix. 
'The Americans'
Though it's set in the 1980s instead of the 1760s, the FX drama The Americans still has some elements that Outlander fans might love. There's a married couple — played by real-life partners Keri Russell and Matthew Rhys — with a complicated relationship and a big secret: They're Russian spies hiding in plain sight in suburban Washington, D.C. As in Outlander, the couple's choices have a huge effect on their daughter, who eventually has to make a decision about her loyalties when she discovers the truth about her parents. All six seasons are streaming on Amazon Prime.