'Lovecraft Country': Michael K. Williams Addresses Show Cancelation
After the news of the cancelation of HBO's 'Lovecraft Country,' Michael K. Williams is speaking out. In an interview with Gold Derby, the actor confessed he would have loved to learn more about his character, Montrose, but he ultimately respects HBO's decision.
Michael K. Williams would have loved to continue Lovecraft Country, on which he played Montrose Freeman, the father to Jonathan Majors' Atticus. But the show was axed by HBO in July after just one season. The news of its cancelation came as a big shock to many, considering all of its success. But the way Williams sees it, everything happens for a reason.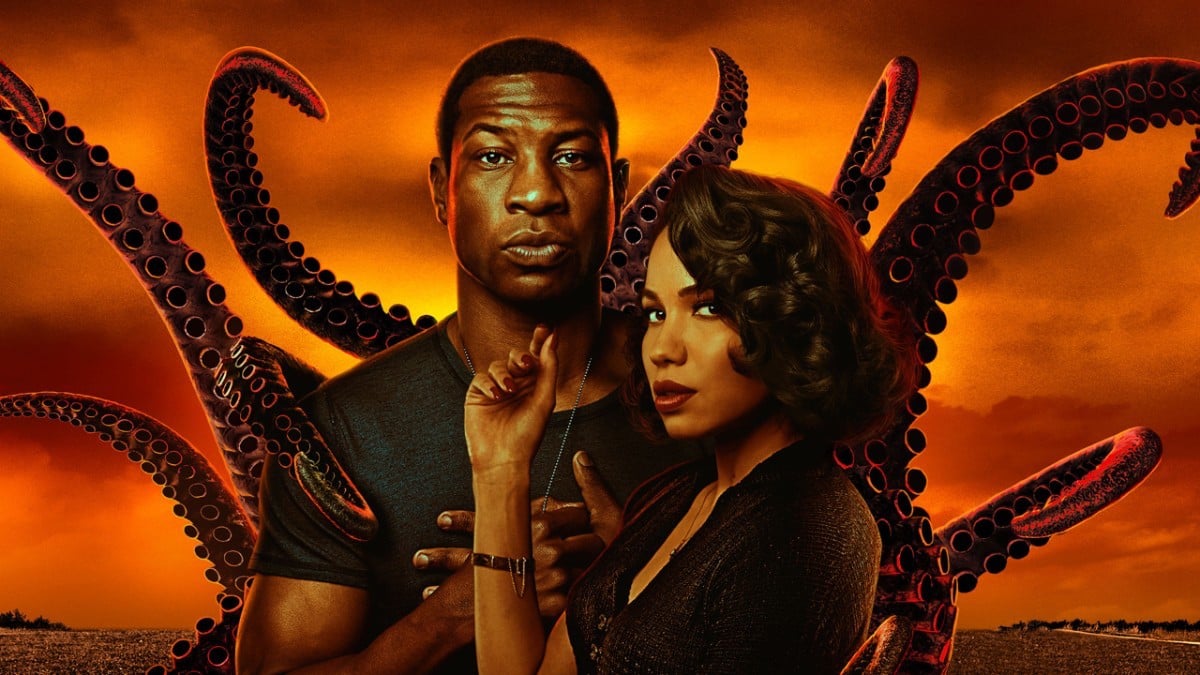 Why 'Lovecraft Country' got canceled
After months of speculation about whether the show would continue, HBO announced it had decided to not do another season.
Based on a book by Matt Ruff of the same name, Lovecraft Country focuses on Chicagoan Atticus Freeman as he heads south with his uncle George and his friend Leti to look for his missing father. It was meant to be a limited series, but the show was so successful that showrunner Misha Green began developing plans for a second season.
It's unclear what ultimately lead HBO to pass on it, but IndieWire speculates that the deaths of Atticus and George may have played a role.
Michael K. Williams shares his honest thoughts on the cancelation of 'Lovecraft Country'
Asked by Gold Derby if he thought there was more to unearth with the characters, Williams said "absolutely."
"There's a lot more in Montrose that I would have loved to explore," he continued. "But with situations like this, I subscribe to the narrative that there are no mistakes, and I truly believe that Lovecraft did exactly what it came to do, which was to spark the conversation, change the narrative, and to show the Black experience in America in a different light."
"You know, I think we'll be talking about Lovecraft for a long time, a long time in its one little season," Williams added. "And I just want to note, to bring this up, a week after the tenth episode aired, one week later to the day, seven days later, they just miraculously found 300 or so unmarked graves in Tulsa, Oklahoma, and I truly believe that story would have gotten washed away had it not been for us, for shows like Lovecraft and The Watchmen. … That's a gift."
Even after its cancelation, 'Lovecraft Country' continues to see success
Another bright spot is that the show has been nominated for a whopping 18 Emmy nominations. While Williams can be "shy" at those sorts of events, he admitted he's "eagerly" looking forward to reconnecting with the rest of the Lovecraft Country cast at the show.
This pandemic has made me realize how necessary that process is to what we do. We work so hard, and we're always off somewhere wrestling pigs in the mud … that we don't get to celebrate each other and get dressed up. And what the audience, I believe, may not see is the amount of hard work that goes into what we do, so when we get to shine up, dress up, and be amongst each other, and love on each other, and celebrate each other at these award shows, I think it's very necessary and beautiful.

Michael K. Williams on reuniting with the rest of the cast of 'Lovecraft Country' at the 2021 Emmy Awards
The show will take place on Sunday, Sept. 19, according to CNET.