'Lovecraft Country' Star Jonathan Majors Just Joined the MCU As the Next Big Bad
Avengers: Endgame left a gaping Thanos-sized hole in the upcoming Marvel Studios slate. With Phase 4 set to kick off — at some point — with Black Widow, fans have been waiting to see which character will become the next Big Bad of the Marvel Cinematic Universe (MCU). Now that question has perhaps been answered with a breakout star of HBO's Lovecraft Country.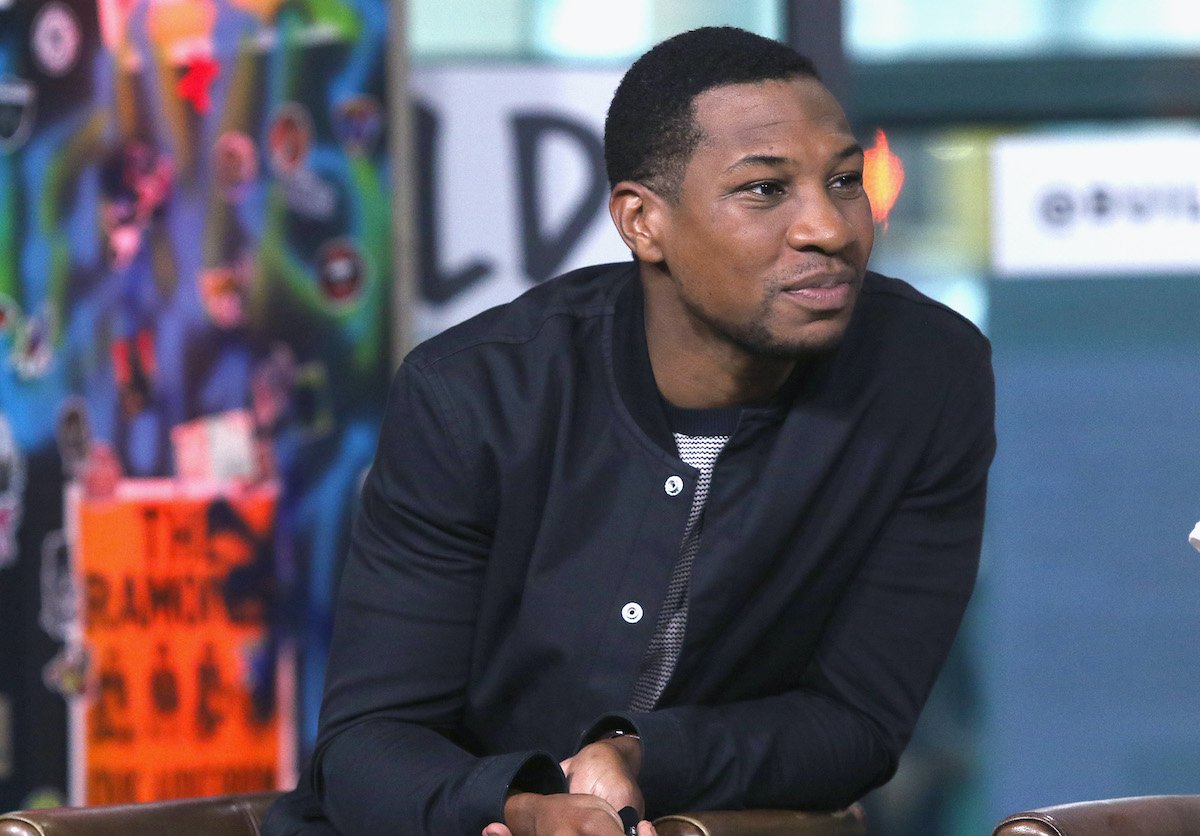 Jonathan Majors stars on HBO hit 'Lovecraft Country'
Based on the 2016 novel by Matt Ruff, Lovecraft Country follows a young Black man's quest to find his father in the 1950s. In addition to segregation and prejudice, however, Atticus Freeman (Jonathan Majors) encounters dark secrets with a deep connection to the writings of horror writer H.P. Lovecraft.
Even though the show only debuted in August 2020, it has already become a significant hit for HBO. And leading man Majors has earned a ton of critical praise for his performance on the show. But Lovecraft Country might not have been what got the attention of the MCU. After all, Majors previously starred in the beloved 2019 indie The Last Black Man in San Francisco.
Now the actor will make his MCU debut as a major villain
Now, according to Deadline, Majors will make his MCU debut with a major role in Ant-Man 3. Stars Paul Rudd, Evangeline Lilly, and Michael Douglas are all set to return under director Peyton Reed. And while Marvel Studios has not confirmed who Majors is playing, Deadline reports he will play none other than the MCU's version of Kang the Conqueror.
In the comics, Kang is a time-traveling entity who frequently comes up against the Avengers. He also has connections to the Fantastic Four and Doctor Doom. So if Majors is indeed playing Kang in the MCU, he could be the main villain in the next Avengers movie as well as a lead-in to the Fantastic Four. Right now, it's unclear how he will factor into Ant-Man 3.
When will audiences see Kang the Conqueror in 'Ant-Man 3'?
Marvel has done wild things with its villains in the past (see: Iron Man 3's Mandarin reveal). But Majors feels like a strong fit for an ongoing MCU role like Kang. Moreover, the character builds on the time-travel shenanigans of Avengers: Endgame. Seeing how the Quantum Realm made the "time heist" possible, Ant-Man 3 is a smooth — if unexpected — introductory film.
However, fans still don't when exactly Rudd and company will reunite on screen. Rumors and speculation hint at a 2022 release date for Ant-Man 3. If true, this would put the movie either at the tail end of Phase 4 or as the launchpad for Phase 5. Notably, 2015's Ant-Man ended Phase 2. So perhaps the MCU will similarly squeeze this third film into Phase 4. Stay tuned.