'Lovecraft Country': What Is Jurnee Smollett's Net Worth?
Lovecraft Country has become one of the most talked-about shows on television. The HBO series ran for just one season. However, its depiction of race and racism while tying it into the supernatural really started conversations when we needed them most. Now, the series has been nominated for 18 Emmy Awards including Outstanding Lead Actress In A Drama Series for Jurnee Smollett.
Smollett has been a fixture in Hollywood for most of her life. But what is the actor's net worth?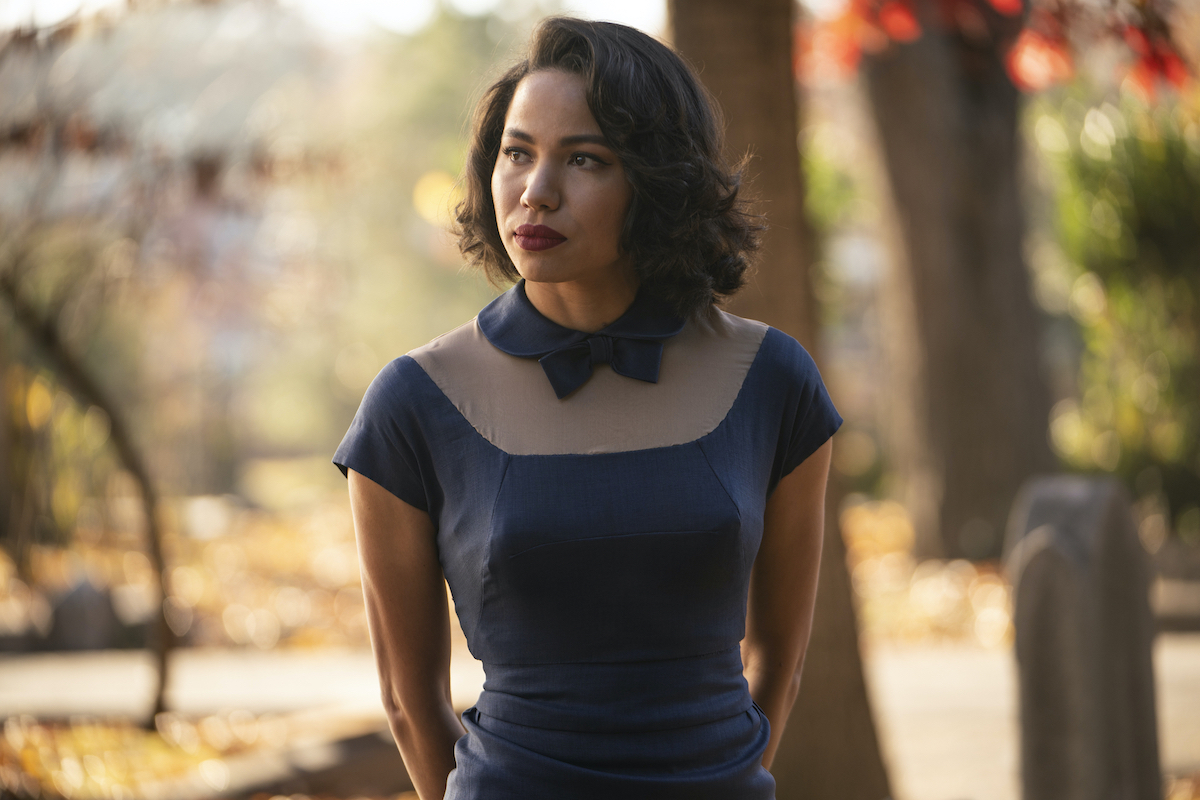 Jurnee Smollett has been acting since she was a child
Smollett is no stranger to the big or small-screen. In fact, she has been acting since she was a child. Her big break came when she was just 4-years-old when she portrayed Michelle's friend, Denise Frazer on Full House.
"I remember the feeling of performing in front of a live audience, and being able to feed off of them," she told The Hollywood Reporter. "There [was] that action-reaction cycle that happens when you are in front of a live audience, and 'Oh, if I do this, this makes them laugh.' It was such great training for me because it really gave me confidence and freedom."
However, several years later, Smollett's starring role in Eve's Bayou with Samuel L. Jackson and Lynn Whitfield solidified her as a true actor.
RELATED: Jurnee Smollett Recreated This Look From 'Eve's Bayou' 23 Years Later on 'Lovecraft Country'
Jurnee Smollett's net worth is $2 million
Smollett has starred in everything from Birds of Prey to Hangin' With Mister Cooper to Underground and True Blood. The critically acclaimed actor has worked tirelessly to center stories about Black women. At age 34, the mother of one is worth $2 million according to Celebrity Net Worth.
Up next, the New York-born actor is set to star in Escape From Spiderhead for Netflix. In addition to Smollett, the film also stars Chris Hemsworth and Miles Teller. Moreover, she is also slated to star in a film called Lou opposite Allison Janney.
Why was 'Lovecraft Country' canceled by HBO?
Misha Green's Lovecraft Country was one of the most-watched and discussed television shows in 2020. The series followed Atticus Freeman (Johnathan Majors), his friend Leti (Smollett), and his Uncle George (Courtney B. Vance) across the Jim Crow South in the 1950s in search of Atticus' father Montrose (portrayed by the late Michael K. Williams). On the show, Green envisioned racism as actual living monsters. Therefore, when the series wrapped in October 2020, fans were desperate for another season.
However, in July 2021 after nearly a year of waiting, HBO canceled the series, despite the high praise and ratings, hinting that it was due to a lack of source material for additional seasons. That didn't stop Green from sharing her storyline for Lovecraft Country season 2.
The Underground creator revealed that she planned to explore what would have been called this "new world" or the Sovereign States of America. Since Black people would have had magic, the series would have explored the country which was divided up into the Tribal Nations of the West, the Whitelands, the New Negro Republic, and the Jefferson Commonwealth.
Green revealed that the second season would have been called, Lovecraft Country: Supremacy.