'Lovers of the Red Sky': Upcoming K-Drama Has Tantalizing Love Triangle and Chemistry Between Main Cast
'Lovers of the Red Sky' stars actors Kim Yo-Jung, Ahn Hyo-Seop and Gong Myung in a historical romance complete with a love triangle and on-set chemistry.
Based on a novel of the same name, Lovers of the Red Sky is an upcoming historical fantasy drama with a heart-racing love triangle. The K-drama show has everything that will entice fans as it tells the story of a female painter, a blind astrologer, and a handsome prince. Actor Kim Yo-Jung plays the female lead as Hong Chun-Gi with Ahn Hyo-Seop as Ha Ram the astrologer. Gong Myung plays the K-drama's prince and dishes on the on-set chemistry between the cast.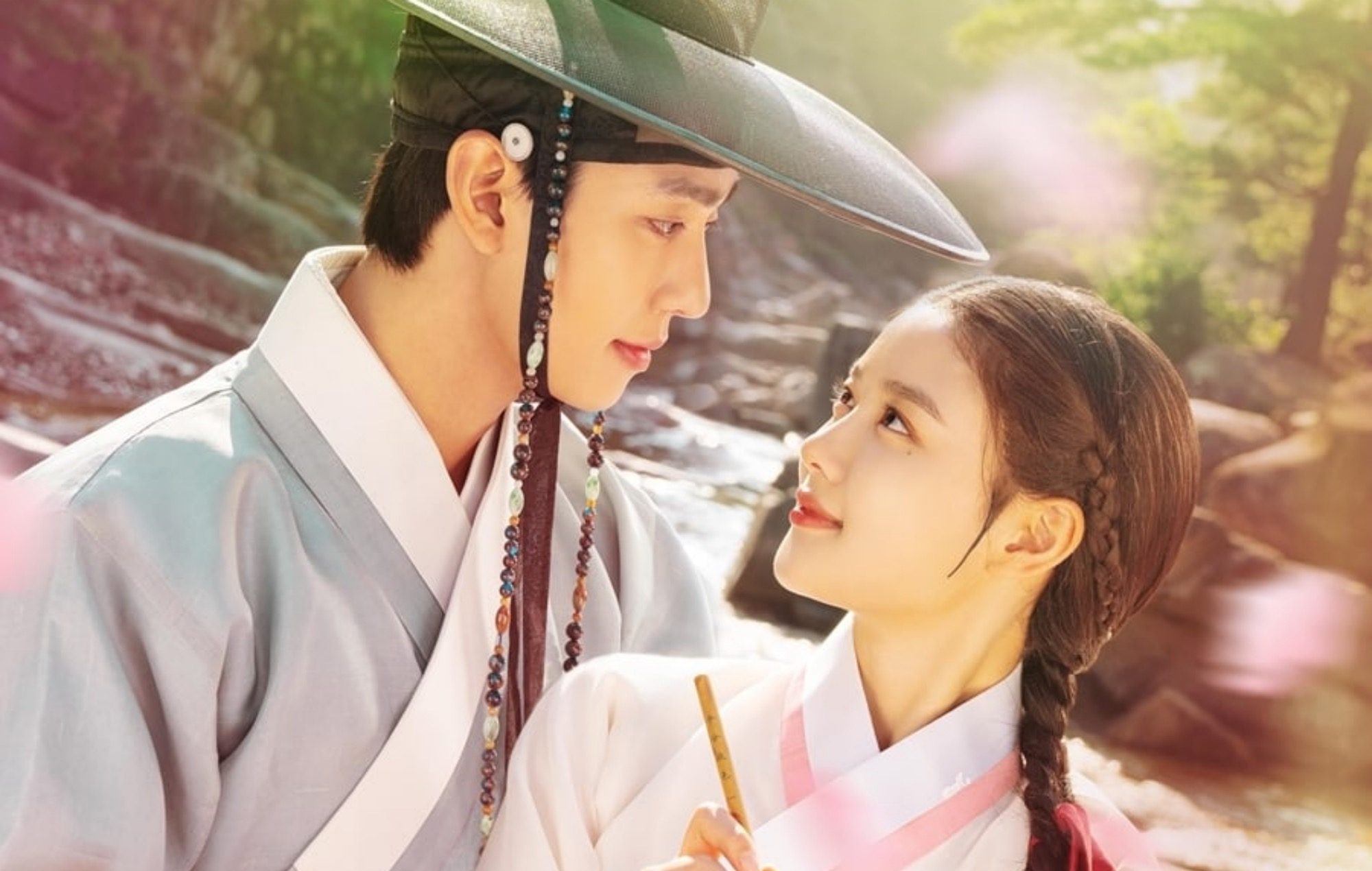 Hong Chun-Gi is the first female painter in 'Lovers of the Red Sky'
The 2021 K-drama is loosely set on historical facts as Chun-Gi is the first female painter to enter Dohwaseo or the Korean Royal Academy of Painting. Chun-Gu was born blind but managed to acquire a sense of vision that makes her a skilled painter. One day, she meets Ha Ram, an astrologer who lost his sight during childhood. Despite not having sight, he can see the future by tracking the star in the night sky.
Chun-Gi becomes enamored by Ha Ram and his rare colored eyes. The female painter becomes determined to win his heart, but both find themselves caught in the politics of the royal court. There is turmoil between a kind-hearted Prince Anpyeong (Gong Myung) and the devious Prince Sooyang (Kwak Si Yang). Prince Anpyeong crosses paths with Chung-Gi and also develops feelings.
The K-drama has two distinct relationships in its love triangle
Ha Ram and Chun-Gi's story in Lovers of the Red Sky is more fated than viewers might think, according to Soompi. The two characters initially met when they were children, and fate brings them back together. Viewers can expect the two characters to hit it off from the start and develop a profound relationship. Their romance is described as affectionate but shrouded in a cloud of mystery as the tumultuous events around them affect their romance.
Chung-Gi and Prince Yangmyun's relationship is far different. They come off as being friendly, cracking jokes, and often bickering with one another. Prince Yangmyun finds Chung-Gi's ability to be straightforward and honest with him refreshing. Viewers will know better as Prince Yangmyun starts to develop deep feelings for Chung-Gi. But their friendship is not allowed as the prince must also deal with an antagonist hellbent on taking the throne.
Actor Gong Myung says there is a natural chemistry on set
Love triangles and storylines between the main characters are only as convincing if the actors get along off-screen. Gong Myung dished on the chemistry between him and his co-stars. According to Soompi, Gong Myung was excited to work with Lovers of the Red Sky's director and drawn to his character and script. The actor even studied art to bring more realism to his character.
Gong Myung also revealed that he looked forward to the chemistry with the other actors. He even says, "[Kim Yoo Jung] was the driving force that enabled me to take on 'Lovers of the Red Sky' without hesitation." From their first time on set, the two actors were comfortable with each other. The same goes for his chemistry with actor Ahn Hyo-Seop. Their on-set chemistry and friendship allowed for a bromance-type relationship between Ha Ram and Prince Yangmyun to flourish. While the drama is about fated love, Gong Myung remarks, "I think the key points of our drama to keep an eye on are the chemistry between the actors and [the drama's] visual elements." The K-drama will be available to stream on Viki.