'LPBW': Amy Roloff Admitted Her New Home Doesn't Compare to Her Home on Roloff Farms At All
We've been watching the Roloffs on Little People, Big World for over a decade, and viewers are excited to see what 2020 will hold for them, too. When the show first began, Matt and Amy Roloff were happily married and living on Roloff Farms with their four young kids — but it's changed since then. Now, their kids are all grown up, and Matt and Amy are divorced. Not only that, but Amy had to make a major decision during Season 14 of the show regarding her living situation.
Amy decided to sell her half of Roloff Farms to Matt and move into a new neighborhood, and she's giving her Instagram followers updates on the move now. While she's excited to start a new chapter of her life, she mentioned in an Instagram post that some aspects of her home can't compare to what she had on the farm. Here's what she wrote.
Amy Roloff's new home is just 15 minutes away from Roloff Farms
Amy lives on Roloff Farms for most of her adult life, and it has a special place in her heart, as it's where her kids grew up, too. This made her decision to sell her half of the farm extra difficult. All in all, though, she knew she wanted a fresh start, so she sold her half to Matt for $667,000 and found a home in a neighborhood just 15 minutes away for $588,500.
Amy's home in Hillsboro, Oregon, boasts five bedrooms, four bathrooms, and 3,767 square feet total. While she no longer has the 36 acres of land she had on Roloff Farms, she now has a quiet neighborhood full of friendly neighbors she can connect with.
The move has been stressful for Amy, as it took longer for her to accomplish than she imagined. But on Dec. 22, she told her Instagram followers via her Story that it was finally the big moving day.
She's still getting used to the new place
Moving can be tough on anyone, and Amy's circumstances weren't ideal. During Season 14, it took her a long time to decide if she would leave the farm, and she's shared her moving saga with her Instagram followers since July 2019. Now that she's found a place, she wrote that she's still getting used to the massive change.
"A new house is something both Felix and I are adjusting to," Amy captioned a post featuring her with her dog. "Getting to know a smaller backyard, which is nice, living in a neighborhood, that's pretty cool too, meeting some of the neighbors and working on making the house a home. Furniture being delivered soon, closet being set up and wondering how I want to decorate it. That will be fun."
Amy then mentioned that her new home isn't exactly the farm, however. "Let's face it, the farm will always be the farm, no comparison, but a new house in a new neighborhood will have its own adventure and it will take time to get use to it and 2020 will be another interesting year."
Fans are sending her encouragement on Instagram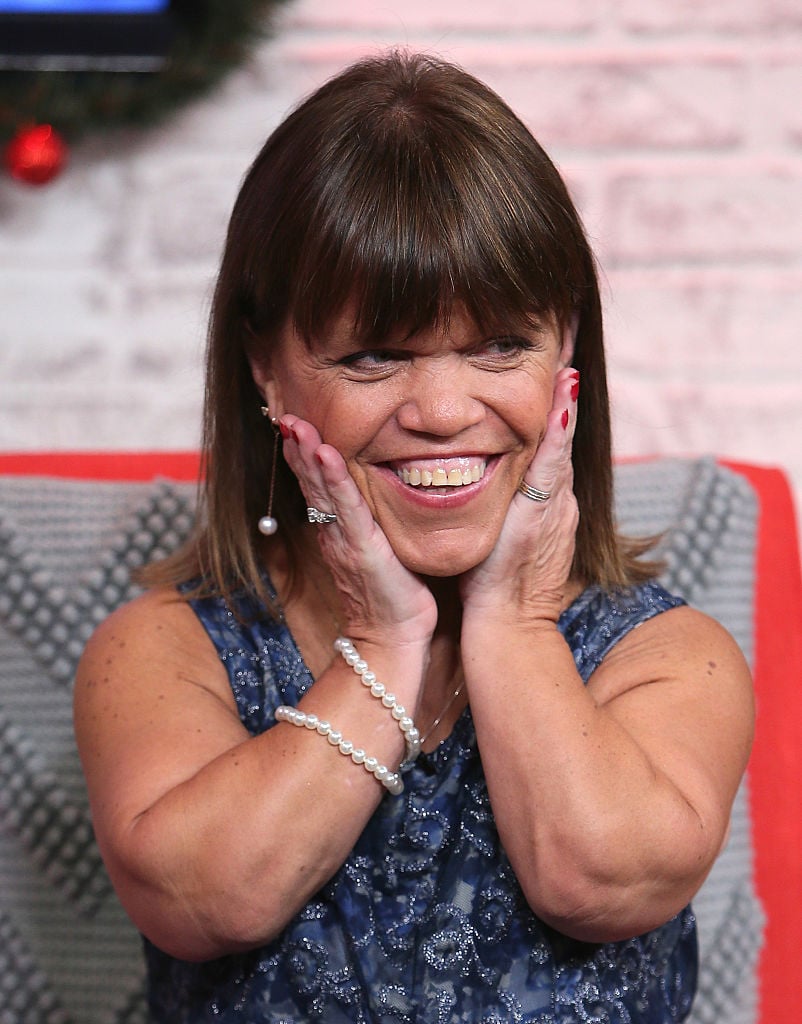 Amy's always been candid with her followers. And while she's hopeful her new home will work out, we're betting she also has some apprehension about starting over. Amy has a loyal following and many supporters who want to see her thrive, however. And they're offering their good wishes on her Instagram post.
"God bless you, Amy. It's no small thing you've done, walking away from the place you raised your babies, the place that holds all those precious memories," one follower wrote. "May God go before you in this changing of season and may you feel His comforting peace."
"Good luck to you and I'm sure you will make it a home in no time," another wrote.
"I have no doubt you will make your new home yours. Chris will add love and joy to," a follower added.
We're excited to see more updates on Amy's new place as she makes it a home!
Check out Showbiz Cheat Sheet on Facebook!