'LPBW': Amy Roloff Alluded That This Is the Hardest Part About Moving Off of Roloff Farms
Moving isn't easy for anyone, and Amy Roloff from Little People, Big World has taken us on her moving journey ever since she first stated she was leaving Roloff Farms. Those who've watched the show for over a decade know Matt and Amy Roloff used to be a happily married couple who took care of the farm together. But now, everything's changed. Matt and Amy divorced years ago, and Amy had a serious decision to make in 2019 regarding her living situation.
We know she ultimately decided to sell her half of Roloff Farms to Matt, but the transition hasn't been easy. She's been candid with her Instagram followers regarding the difficult process. And it seems there's one aspect of Roloff Farms that she appears to miss the most.
Amy Roloff had a tough time moving off of Roloff Farms due to sentimental reasons
Those who watched Season 14 of LPBW know how difficult it was for Amy to make a decision regarding her living situation. At the time, she was living on Roloff Farms in the large farmhouse while Matt was living in a smaller home on the other side of the property. Since Roloff Farms encompasses so much land, this was a doable setup for awhile. But both Matt and Amy knew it wasn't a long-term, sustainable plan.
"One of the reasons I stayed in the big house [is] because that was in my best interest going through separation, divorce, and I think I needed time to say that I had a permanency, I had a place, I had something that I could hang on to, grasp, in order to figure out 'I'm officially divorced'," Amy told the LPBW cameras.
Despite the farm serving as a source of comfort for Amy, she knew she would never be able to take care of the land by herself. For that reason, she had to sell and find a new place.
Her new home is much different than the farm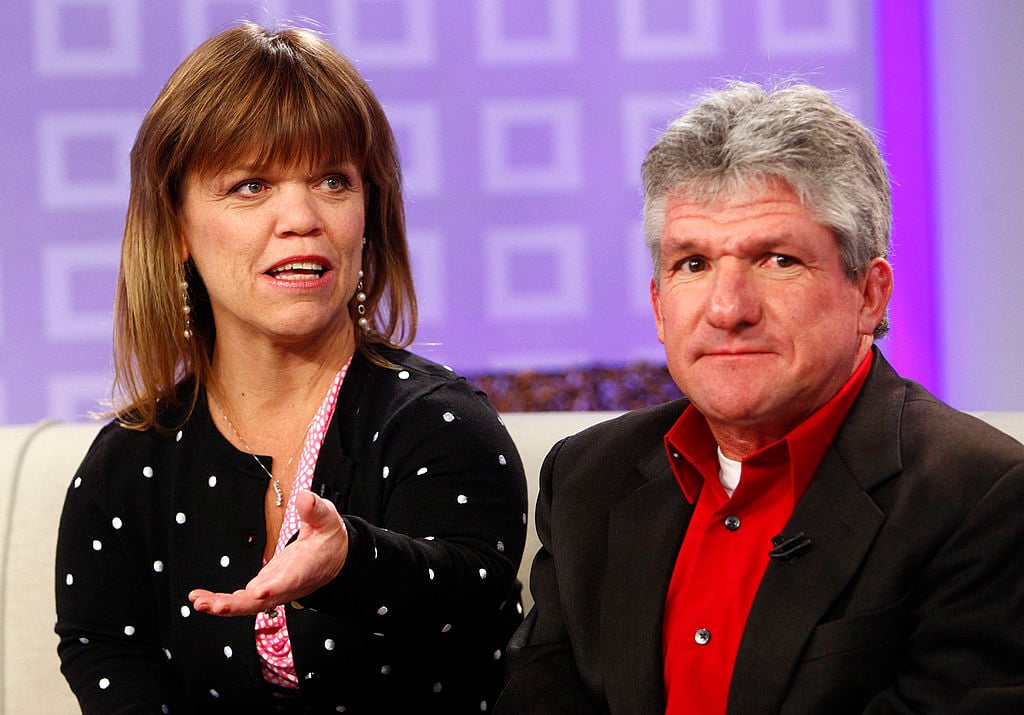 It's 2020, and Amy is ready for big changes. Not only is she engaged to her partner of three years, Chris Marek, but after searching for months for the perfect home, she found a place just 15 minutes away from Roloff Farms.
The new home boasts five bedrooms, four bathrooms, and is in a quiet neighborhood in Hillsboro, Oregon. Not only that, but she also profited from selling her half of the farm and buying this new place, so she (hopefully) had money to spare in making the new place accessible for her.
Amy's excited for a fresh start, but she can't seem to get over just how different her new home is. "A new house is something both Felix and I are adjusting to," she captioned her Instagram post of her and her dog. "Let's face it, the farm will always be the farm, no comparison, but a new house in a new neighborhood will have its own adventure and it will take time to get use to it and 2020 will be another interesting year."
This might be the most difficult aspect of her new house
Amy's discussed her new home plenty with her followers. While she's excited and nervous for new beginnings, her recent Instagram post has us thinking that there's one aspect of her new home that's particularly difficult for her to get used to — and it's the lack of land.
"It's been an adventure so far, definitely another BIG change in my life, after 30 years living on 33+ acres, and really not sure how to feel about it all," Amy captioned a post on Jan. 6. "It might all hit me later but what I do know, this change was necessary. It'll take time getting use to- living in a neighborhood, being in a new house and making it a home."
While Amy's new home is 3,767 square feet, that's nothing compared to the huge farmhouse and acres of land she had on the farm. Despite the lack of wide-open space, Amy noted she's glad she finally has some time for herself in January. "Purging is the tough part and a good thing at the same time. Chris has been wonderful helping me do projects at the new house too," she added.
All the details regarding Amy's move will be on the new season of LPBW coming fall 2020, too!
Check out Showbiz Cheat Sheet on Facebook!