'LPBW': Amy Roloff Explained How She and Matt Roloff Started Roloff Farms in the First Place
Those who've kept up with Little People, Big World know Matt and Amy Roloff's saga. The couple was together for nearly 30 years before calling it quits on their marriage. And they lived on Roloff Farms together through their entire relationship.
Now, many questions remain regarding the longevity of the farm and who will take it over next. But Amy took fans back to the humble beginnings. She recently explained how she and Matt came to obtain Roloff Farms in the first place.
Amy Roloff sold her half of Roloff Farms to Matt Roloff on 'Little People, Big World'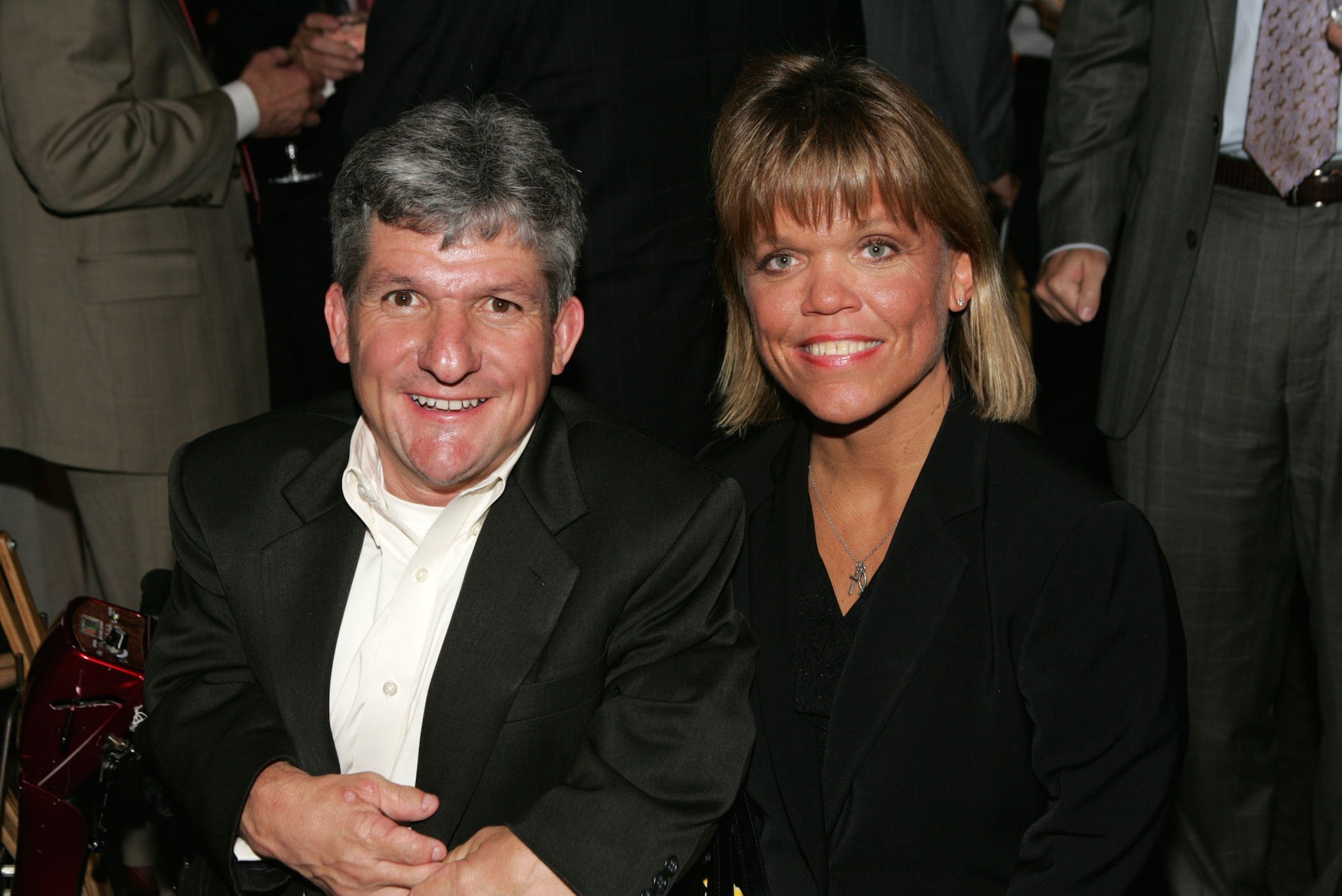 When Matt and Amy divorced, it was a shock for both Amy and her fans. Amy explained in her memoir, A Little Me, that she found inappropriate texts and photos exchanged between Matt and a Roloff Farms manager who fans assume is Caryn Chandler. And after the divorce, Amy had a major decision to make regarding her future living situation since she lived on Roloff Farms.
Ultimately, Amy chose to move off of the property — and she found a place just 15 minutes away. She and her husband-to-be, Chris Marek, seem happier than ever as they start their new chapter together away from Matt. And reports claimed Amy was able to sell her half of Roloff Farms to Matt for $600,000.
It seems the sale isn't as cut and dry as fans like to think, though. Matt explained to his Instagram followers that Amy still owns part of the north side of the farm despite the sale. He also reminded followers that she "chose to move" and was never forced off the property at any point.
Matt is unsure of the fate of the farm
Now that Amy has a home elsewhere, it's just Matt taking care of the huge property. And fans are curious as to what's going to happen to the farm next. While they'd love for Matt to hold on to it, he's stated before that it's getting tough to take care of all by himself. And there's a good chance he might end up selling the property to one of his sons.
"The ultimate scenario for me is that the twins would take over the farm and work together … but nobody likes to run that pumpkin patch like I do," Matt explained to his Instagram Live audience.
Aside from selling, it seems the fate of pumpkin season is also up in the air due to the coronavirus (COVID-19) pandemic.
"We are in daily dissertation meetings about that and what would it look … and really, really scratching our heads to figure out how would that work," he explained in an Instagram video on July 11. "We're coming up with all kinds of alternative plans. It all comes up very expensive."
Amy recently explained how she and Matt attained Roloff Farms in the first place
With so much talk about the future of Roloff Farms, many fans may forget how Amy and Matt came to acquire the property in the first place. On July 1, Amy posted a short biographical video on YouTube. And it succinctly explains everything fans want to know.
According to Amy, she and Matt were living in California when a "job opportunity came up" for Matt. "We decided to move to Oregon," she noted in the video. "We bought a 21-acre farm, and I chose to be a stay-at-home mom to raise our family."
When Matt and Amy first moved, they only had the twins, Zach and Jeremy. But their family then grew after Amy had Molly and Jacob. After that, Amy noted they "bought more property and added an additional 12 acres to our farm. Years later, we bought a 75-acre farm property right next door to make a total of 108 acres we both owned."
While Amy no longer lives on the farm, she reflected on her time there in the video. "The farm was a wonderful place to raise my kids," she added. "There was always something to do or something new being built." And she then touched on the pumpkin patch that draws fans in to this day.
We're glad Amy can still reflect fondly on her Roloff Farms memories — but we know she's ready for a new chapter now. Hopefully, she can still be a part of some of the events on the farm going forward.
Check out Showbiz Cheat Sheet on Facebook!