'LPBW': Amy Roloff Explained How She Kept Her Head Up During Her Difficult Divorce From Matt Roloff
Divorce is never easy, and it's particularly difficult going through a separation when you're on reality TV. Matt and Amy Roloff started their journey with Little People, Big World as a married couple, and they introduced their whole family to the world via the show. Unfortunately, after decades of marriage, the two decided to call it quits. And Amy had a particularly difficult time moving forward.
While Matt and Amy have both moved on (and Amy's currently engaged to Chris Marek), she's still giving her followers advice on how to move forward through a difficult split. Here's what she told one of her Instagram followers about keeping her head up when times were tough.
Amy Roloff had a difficult time with her divorce from Matt Roloff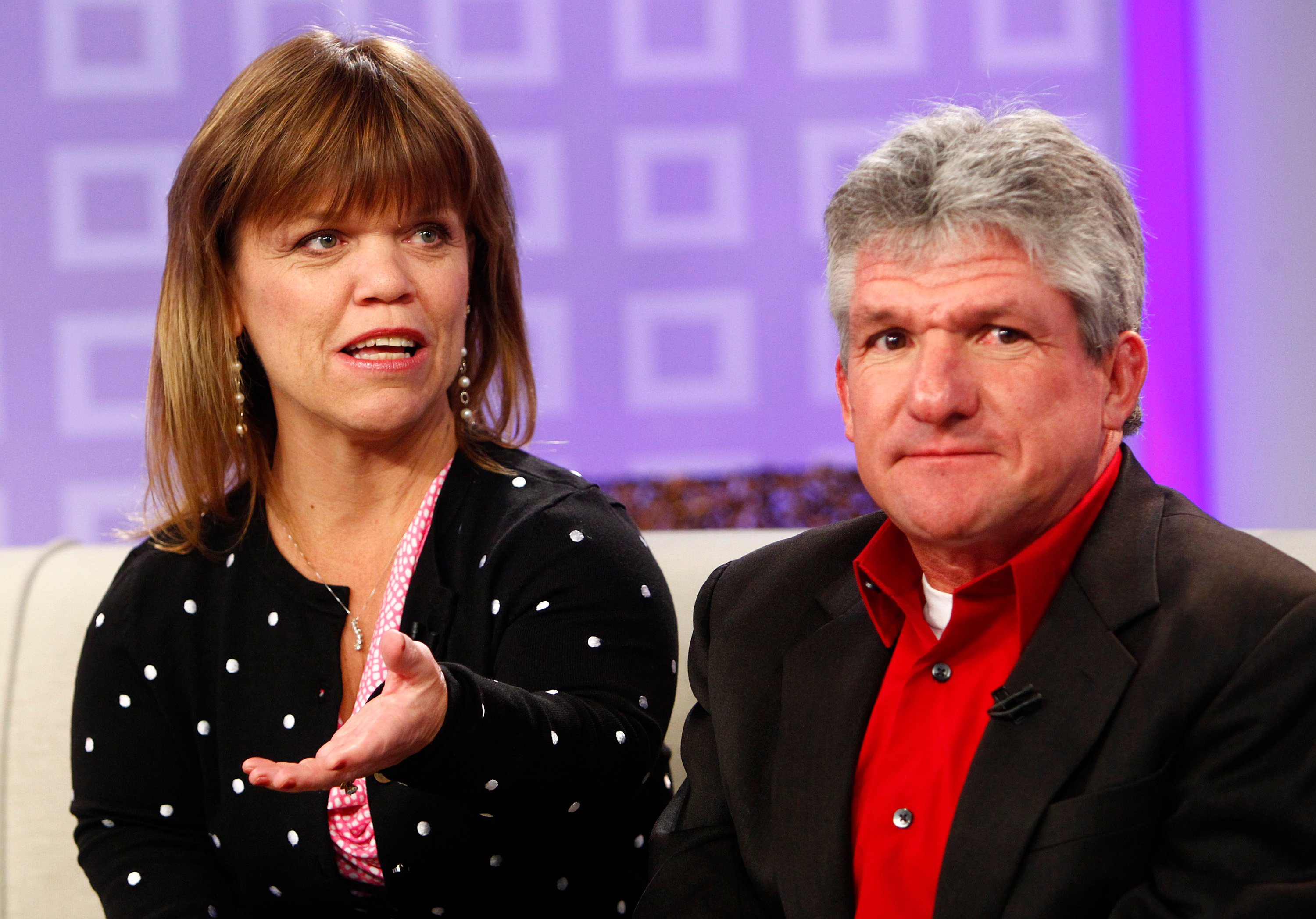 Amy wrote all about her divorce from Matt in her memoir, A Little Me. According to Amy, Matt was exchanging suggestive texts and photos with the Roloff Farms manager who's presumably Caryn Chandler, his current girlfriend. And this left Amy feeling horrible about herself and the relationship. Ultimately, the two called it quits — and Amy didn't think she would find another person to spend her life with.
"I kept quiet over the years," Amy wrote in her memoir. "I didn't even think about divorce; I didn't want it to be an option. I've never felt so alone, hurt, and betrayed in my life."
Amy's difficult relationship with Caryn became a storyline on LPBW as well, though it seems now the two ladies are just fine with each other.
Amy's given divorce advice to her followers in the past
Amy's fans have seen her during her darkest days and her highest highs, and they truly trust her as an authentic source. For that reason, many have reached out to her for divorce advice. And she's given some seriously valuable feedback to fans in the past.
"You give me hope for love after a brutal divorce," a follower commented on Amy's Instagram photo that showed off her relationship with Chris.
"Hang in there. Most of all don't stop believing in you," Amy told her fan. "ou matter, have value and purpose. A few close girlfriends helped me along the way, still do, and my faith. Keep liking you you're worth it."
She explained how she kept her head up through the split
Amy's always kept the faith alive when going through her divorce, her move off of Roloff Farms, and into her new relationship with her fiancé. And she's still opening up to her followers about the painful split, as many are going through difficult transitional phases in their own lives. Amy talked to her followers via Instagram Live on June 25 on moving through divorce — and she explained the grief she felt.
"At least, for me, it was like a loss," Amy explained. "Divorce was hard on me. I did consider it a loss, but I was beginning to be at a point, it's like, you know what? But I still like me. I am still good. And I am going to go out there and figure it out."
When a follower asked how they can support their mother who's going through a divorce, Amy suggested that they "give her a little grace. … Don't condemn her, but help her through that process. … Give her a little support and encouragement. But I don't think it's your job to care for her or fix it."
Amy then suggested that people need to remember that "divorce is a business," and business needs to be dealt with first in order to move forward. "And then you have a whole new palette in front of you. … How do you want to create and make it to be? … It's not the end, it's a new chapter and new beginning!"
We're happy to see Amy thriving in her new environment despite all the bad that has happened, and we're excited to see what's next for her!
Check out Showbiz Cheat Sheet on Facebook!