'LPBW': Amy Roloff Is Making Strides to Accept Caryn Chandler's Presence at Family Events
It's hard to believe how much has changed for the Roloff family since Little People, Big World first began. Matt and Amy Roloff started the show as a happily married couple — but times have changed. After decades of marriage, they decided to call it quits. And they've both now moved on with long-term partners they've been with for years.
Matt met his girlfriend, Caryn Chandler, thanks to Roloff Farms, as she was the farm manager during pumpkin season. And Chandler's presence at family events has made Amy uncomfortable for years. Now, it seems Amy might be getting more used to Chandler, though. Here's what she said on Season 20.
Amy Roloff said in the past that Matt Roloff's girlfriend, Caryn Chandler, makes her uncomfortable
Those who follow LPBW know Amy and Chandler certainly don't get along. Since Matt first came forward with Chandler as his girlfriend, Amy hasn't approved. She's noted many times in the past that she's uncomfortable with Matt dating someone she also knows from the farm.
"Matt's worked with her for many many years. So that will always hurt to some degree. But it is something that I will have to be an adult about — doesn't mean I have to accept it," Amy said on the show. And she also mentioned that having Chandler around for family events has been "unhealthy" for her mental state.
Amy divulged even more information about Matt and Chandler's relationship in her memoir, A Little Me. According to Amy, Matt was cheating in his marriage with the "farm manager," and there were texts and photos to prove it. "I saw messages, pictures, and other things that should not have been shared between people who just worked together and were still married to other people," Amy wrote. "I was devastated."
Chandler is still throwing shade Amy's direction this season on 'LPBW'
It's been years since Matt and Chandler started dating. And Amy is now engaged to her partner of over three years, Chris Marek, so she's certainly moved on as well. Even so, it looks like there will always be tension between Chandler and Amy. And Chandler even threw some shade at Amy on Season 20 of LPBW.
"I might live on the farm one day," Chandler stated on the show. "If he builds, you know, all that's up for negotiation." But her statements that followed seemed to shade the big farmhouse Amy lived in prior to her move off of Roloff Farms.
"I would never live in the big house," Chandler continued. "Ever. Put a pin in that." While Matt chuckled nervously after Chandler's statement, she seemed to roll her eyes in response. "I'm sure it'll be healthier in many ways when Amy buys her home and settles elsewhere just because there won't be any of that friction," she added.
Amy seems to be making progress toward accepting Chandler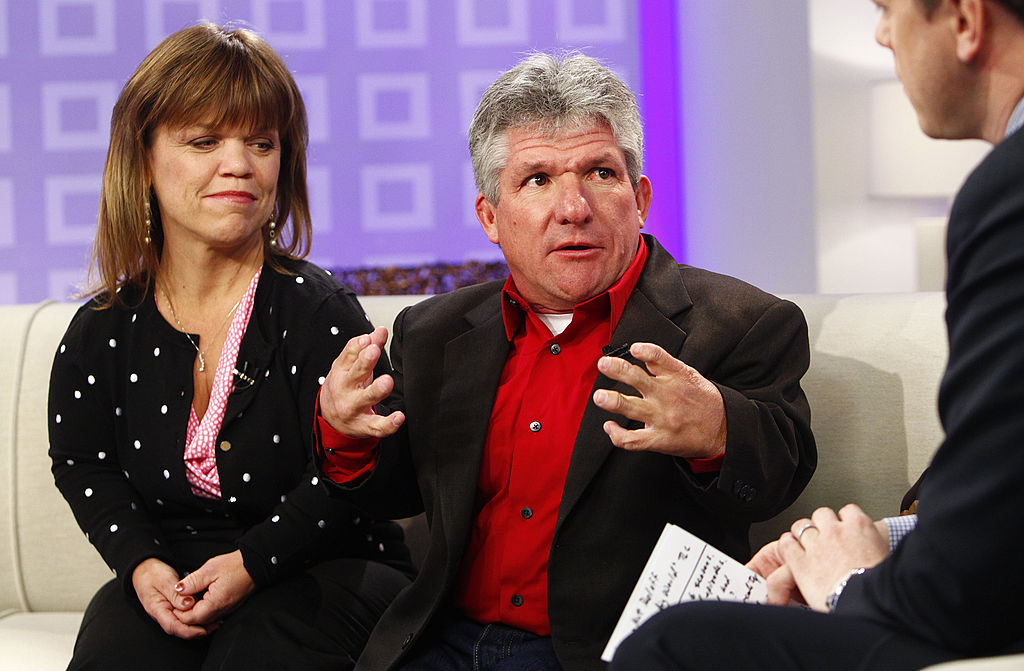 Chandler and Amy might always have some discomfort around each other. But it seems Amy may be making some progress toward accepting that Chandler will always be part of major family events moving forward.
On Season 20, Episode 3, Matt had to make the call to tear down the old treehouse on Roloff Farms — and he invited Amy to attend the event. While Matt and Amy's kids and grandkids were there, Chandler was as well.
"I don't see Amy nearly as often anymore," Chandler admitted to the camera. "But, it was good to see her. We are working on it."
Amy also shared her opinions. "When Caryn and I are at these group events and stuff, I mean, I'll do my best to be cordial and respectful because she deserves that, but I'm not gonna pretend to suddenly be her friend or anything," she said.
"Seeing Caryn was a little awkward just because even though she has been working for Roloff Farms for like, 10, 12, years, this treehouse was when my boys were like, 5," Amy added. "But, life has changed. The family has changed — at least for me."
We're not sure if Amy and Chandler's relationship will ever get better than it currently is, but so far, clear strides have been made in making amends.
Check out Showbiz Cheat Sheet on Facebook!