'LPBW': Amy Roloff Is No Longer Concerned With How Her Divorce From Matt Roloff Affects Her Kids
Amy Roloff from 'Little People, Big World' is looking out for herself now, and she needs to make the best decision for herself despite what her kids think.
Amy Roloff never expected her marriage of 30 years with Matt Roloff to end. The couple started Little People, Big World together over a decade ago. But they've now been divorced for years — and their kids have had plenty of thoughts about it.
Now, it looks like Amy is ready to focus on herself as she moves forward with her life in her new home. Here's what she said about not worrying too much about what her adult children think.
Amy Roloff from 'Little People, Big World' knew her kids wanted her and Matt Roloff to repair their marriage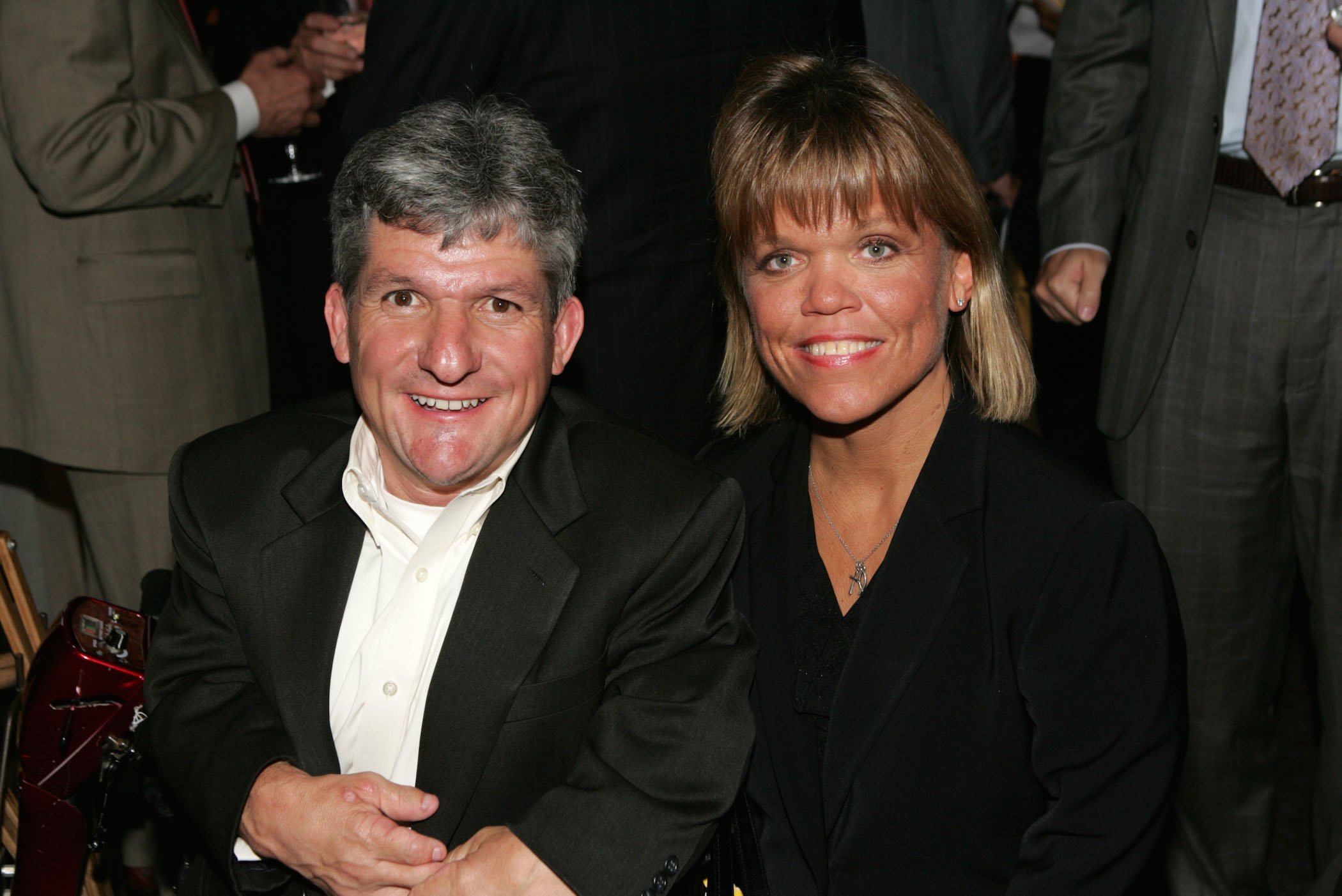 Divorce is tough on entire families, and there's no doubt it affected Zach, Jeremy, Jacob, and Molly Roloff. While all of the Roloff kids are adults and married with their own families now, it's still tough, as they had to get used to Matt and Amy's split. And Amy knew in the past that her kids wished she and Matt wouldn't have divorced.
"I think in the beginning, maybe they hoped," Amy told Us Weekly in regards to reconciliation. "I think we're just doing our best with the relationships that we're now in or have been in. We're doing our best not to shove it in their face or anything."
She then noted that while her kids may have been wary of her current fiancé, Chris Marek, at first, they've definitely come around. And Zach even made some positive comments about Chris on the show.
"Chris seems like a good guy," Zach shared during season 21. "I'm glad my mom has someone she can share life with. Getting divorced after 30 years of being married I think would be tough on anyone."
Zach and Jacob Roloff seemed particularly affected by the divorce
While Zach has certainly come around to Chris and Matt's girlfriend, Caryn Chandler, now, that certainly wasn't always the case. And he seemed to struggle with the idea of his parents separating and having new partners.
"Caryn's part of the Roloff Farm operation," Zach once expressed on the show. "As far as their relationship goes, I don't have anything to say about it. My parents are divorced, so yeah."
Zach also expressed that he thought there would be a "breaking point" between Matt and Amy if either of them started dating. Thankfully, there wasn't one, as both of his parents are happy in their new relationships.
Jacob also reportedly had a difficult time with the divorce. "I think when his parents divorced he put a lot of the blame on his dad," a source told Radar Online. "His mom was hurting for a long time, and he believes Matt was the sole cause of that — like his dad is the one that blew up the whole family."
Amy stated she's no longer too worried about what her kids think
While Amy was once extremely concerned with how her divorce would affect her kids, it's been years since she and Matt initially split. And she's ready to focus on herself more than ever.
In season 21, Amy and Zach sat down to discuss Amy leaving the farm. Zach asked Amy when her agreement regarding her Roloff Farms home would be settled with Matt. Amy explained Matt wanted an agreement with a quick turnaround.
"It's just dragged out," Zach told her. "Both you guys have these vague timelines. … You and Dad's favorite phrases are 'by the end of the month.' Dates foster accountability. There's vagueness from both you guys."
Amy then explained to the camera that she still needs time to consider everything despite what Zach thinks. "There are pretty heavy-duty events that have happened between Matt and I," she said. "And it's bound to impact the kids. But, they're adults now, and I can't worry about that as much. I'm just hoping that I make the best decision for me, and in turn will hopefully be positive for them."
We're hoping Zach is understanding of Amy's situation, and we're glad Amy is doing exactly what she thinks is right! We're looking forward to hearing more this season on LPBW.
Check out Showbiz Cheat Sheet on Facebook!