'LPBW': Amy Roloff Just Gave Advice to a Follower Who's Going Through a 'Brutal Divorce'
We've been watching Little People, Big World for over a decade, and a ton has changed for Matt and Amy Roloff. When the show first began, Matt and Amy were happily married and raising their four kids on Roloff Farms property. But the couple decided to go their separate ways in 2016. And finally, in 2020, Amy is working on moving off of Roloff Farms for good and moving on with her husband-to-be, Chris Marek.
Amy has successfully moved on, but she's talked about how painful the divorce was for her a number of times. And now, she's lending advice to her followers who are going through the same loss. Here's what she told one of her Instagram followers who noted they're going through a divorce of their own.
Amy Roloff had a tough time with her divorce from Matt Roloff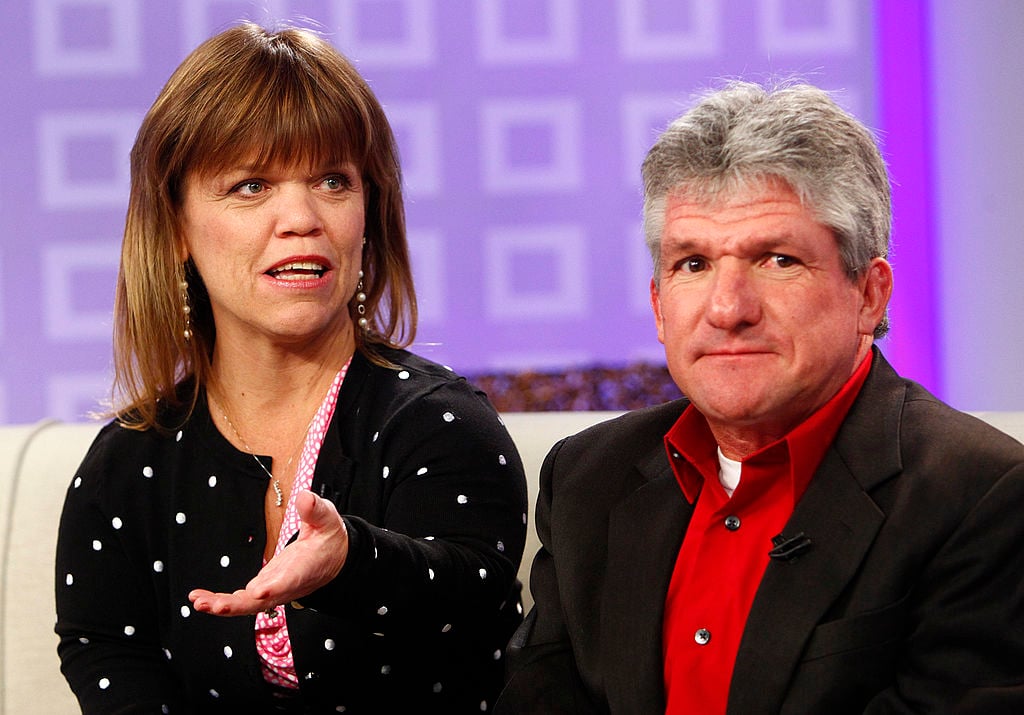 A number of factors went into Matt and Amy's decision to separate after 30 years of marriage. It seems they were never on the same page when it came to commitment. As Matt noted in their book, Little People, Big Values, "While Amy puts commitment at or near the top of her list, I would put it further down. Amy tends to be more of a committed-to-a-fault kind of person, while I see most commitments — with some very notable exceptions — as flexible and negotiable."
And we can't forget about Matt's relationship with ex-farm manager, Caryn Chandler. Chandler and Matt have been together for three years, and Amy noted in her memoir, A Little Me, that they maintained an inappropriate relationship while she and Matt were still married.
"I kept quiet over the years. I didn't even think about divorce; I didn't want it to be an option," Amy wrote in her memoir. "I've never felt so alone, hurt, and betrayed in my life."
To this day, it seems Amy and Chandler still aren't the best of friends. But for the good of Matt and Amy's kids and grandkids, they're able to maintain civility.
She posted a sweet Valentine's Day post of her with Chris Marek
Amy might never fully get over her heartbreaking divorce. But she's doing her best to move forward — and she found love with Marek. Marek and Amy have been together for over three years, and she announced her engagement via Instagram on Sept. 20, 2019. For Valentine's Day 2020, the happy couple celebrated together, and Amy created an Instagram post about it.
"A wonderful loving Happy Valentines Day with Chris. I can hardly believe it's our 4th day together," Amy noted on her post. She then added that her heart "pitter-patters" when she's with him, and he makes her feel stronger and more supported no matter what she's going through.
"Valentine's Day is a day to give and show a little more extra love towards each other and those around you," Amy added. "I look at all of February as a reminder for us all to show and give a little more love and say words that are more loving and kind."
Amy responded to a follower who commented about their own divorce
Many LPBW viewers didn't love Marek at first. But they've warmed up to him over the years, as he truly makes Amy happy. And many took to Amy's post to share how much they're loving her expressions of love — but one follower made a comment regarding their own separation.
"You give me hope for love after a brutal divorce," the follower wrote.
Amy gave some good advice in response. "Hang in there. Most of all don't stop believing in you," she wrote. "You matter, have value and purpose. A few close girlfriends helped me along the way, still do, and my faith. Keep liking you your worth it."
Amy's response is genuine and sweet, and we bet the original poster loved getting some personal feedback from the reality star. If Amy can overcome everything she went through, she certainly gives hope to the rest of us!
Check out Showbiz Cheat Sheet on Facebook!