'LPBW': Amy Roloff May Have Alluded Matt Roloff Isn't Talking to Her About What's Happening on Roloff Farms
Those who've kept up with Little People, Big World know Matt and Amy Roloff's saga. Amy lived on Roloff Farms for years after her divorce from Matt, but she's since moved off the property. And Matt's discussed what will happen with the farm ever since.
Now, the farm's fate is more uncertain than ever due to the coronavirus (COVID-19) pandemic. Amy alluded to her Instagram followers that she doesn't know exactly what's going on with the property — and it could be because Matt isn't giving her all the details. Here's what Amy said.
The fate of Roloff Farms pumpkin season in 2020 is up in the air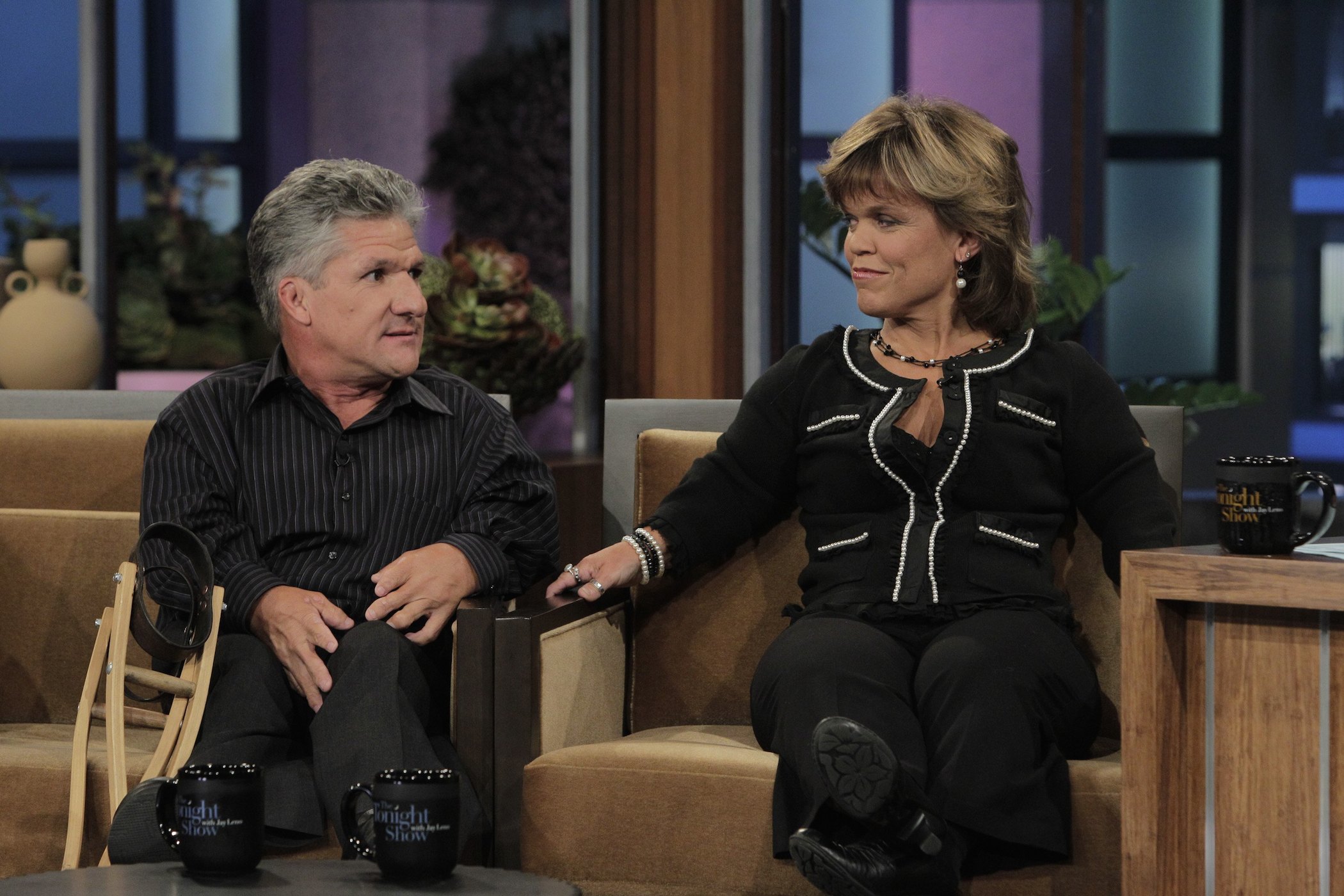 Roloff Farms pumpkin season is a major moneymaker for the Roloffs every fall. But the current pandemic is threatening the season from happening at all. Matt took to his Instagram to explain the current situation multiple times.
"Just heard our governor @oregongovbrown say things that don't sound promising for events such as ours," he first wrote to a follower. "No fairs or large events. We run on a tight margin so we would have to double our prices to meet all the restrictions. We're going to wait a few weeks and see if things are better. But sounds grim as of today."
He then took to Instagram Live to answer further questions about the state of the farm. Matt explained that "at a minimum," he'd likely need to charge an entrance fee for Roloff Farms if pumpkin season was to happen. But it's all still up in the air. "We might just close down this year and skip a year," he added.
Roloff Farms will be discussed on the next season of 'Little People, Big World'
Pumpkin season aside, Roloff Farms is a hot topic of discussion next season on LPBW. While Amy moved off the farm, Matt and his girlfriend, Caryn Chandler, still live there. But the couple also has a home in Surprise, Arizona, that they spend a ton of time in. And Matt's mentioned multiple times that he's ready to retire from the farm life and sell the land.
As for who will get the farm, Matt's said he'd love for either of his twin sons, Jeremy and Zach, to take over. But given what Zach noted in the trailer for next season, it seems he's not interested.
"Are you buying the farm?" Zach's wife, Tori, asks Zach in the clip.
"I would just buy my mom out," Zach replied. "I would not buy my mom and my dad out."
Tori then noted that this particular scenario stresses her out.
Amy Roloff alluded on Instagram that Matt Roloff isn't telling her everything
Amy took to Instagram Live on Sept. 10 to talk with fans about her life and the upcoming season of the show. And Roloff Farms came up in conversation.
"I know that Matt and Caryn and Zach and Tori had a pumpkin meeting. So, I'm really not sure what's happening with pumpkin season," Amy told her fans. And she then recommended that fans go to the Roloff Farms website for updates, though it's clear Amy's not the one helping out with that.
"It is not going to be like what we typically have for pumpkin season, which, in some ways, we are all bummed, because this would've been our 20th year," Amy added. "But no, I don't know what's happening with pumpkin season. To tell you the truth, guys, I'm with you. I'll have to go on to my own website and figure that out. I'll let you know some of those details later, because I don't want to give all of it away, because I am filming my life."
So, did Amy just allude that Matt has additional details he isn't telling her regarding the fate of the farm? It seems that could be the case since she's still in the dark when it comes to what's going on. We'll have to wait and see how Matt and Amy interact on the new season of LPBW, too.
Check out Showbiz Cheat Sheet on Facebook!