'LPBW': Amy Roloff Proved She's Still Close With Tori Roloff After Fans Accused Tori of 'Replacing' Amy With Caryn Chandler
Little People, Big World fans know all about the saga of Matt and Amy Roloff. The exes were married for decades before calling it quits. And Amy alluded in her memoir, A Little Me, that Matt was seeing Roloff Farms manager Caryn Chandler while he and Amy were still married.
Now, fans think Tori Roloff, Zach Roloff's wife, might be replacing Amy with Caryn after a photo Matt posted to Instagram. But Amy assured fans that's not the case. Here's what's going on.
Amy Roloff and Caryn Chandler from 'Little People, Big World' don't get along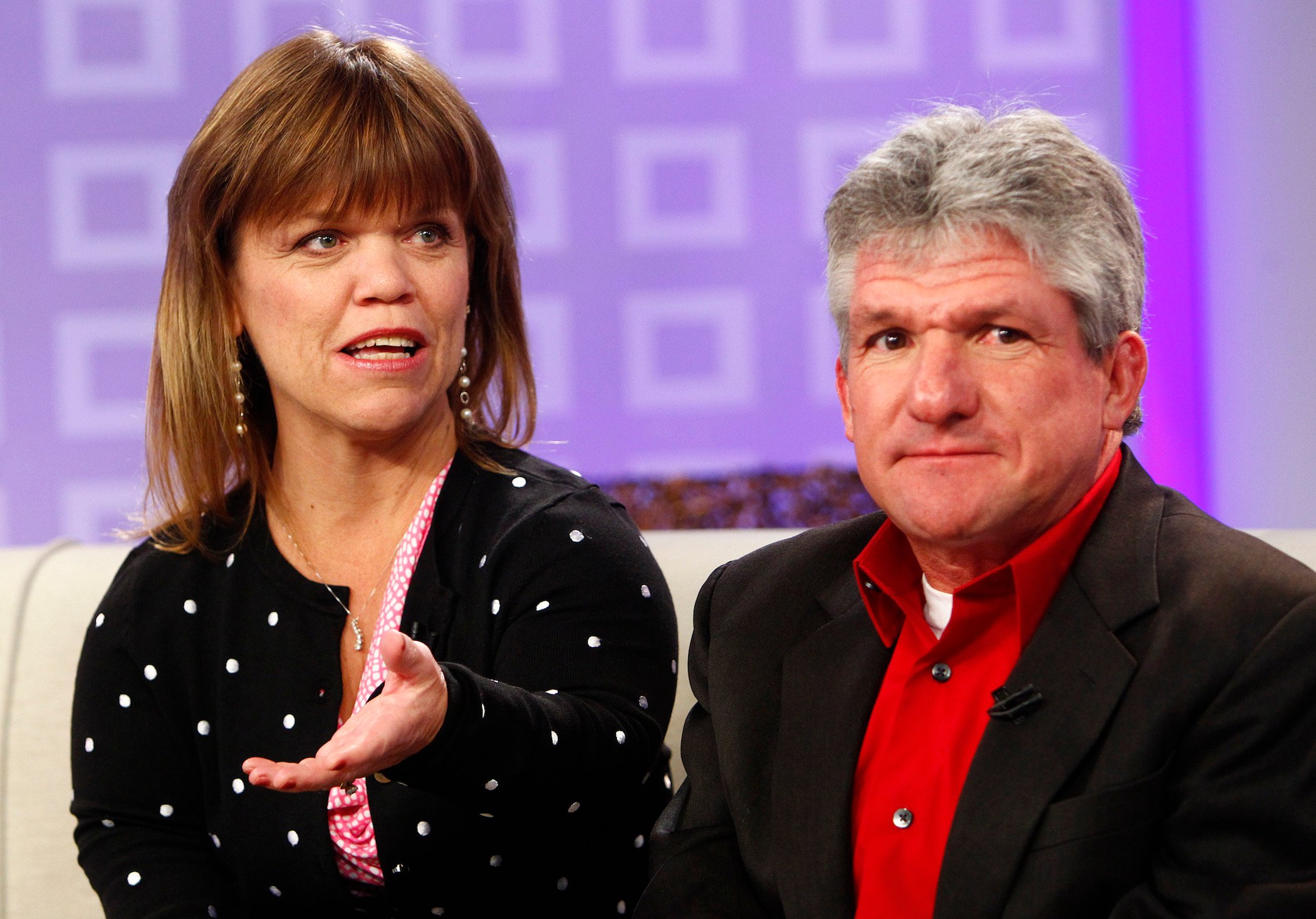 Matt and Caryn seem like the perfect match. While Caryn doesn't work on Roloff Farms anymore, she certainly helps out with pumpkin season. And now that Amy's moved off of Roloff Farms, there's plenty to do.
Unfortunately, it seems Caryn and Amy don't necessarily get along. Amy's expressed her discomfort around Caryn on the show, and she told readers in her memoir that she saw inappropriate texts and photos exchanged between Matt and a Roloff Farms manager (presumed to be Chandler) during her marriage.
"I saw messages, pictures, and other things that should not have been shared between people who just worked together and were still married to other people," Amy wrote. "I was devastated."
Caryn's talked about the turmoil between Matt and Amy, too. On the show, she explained that waiting for Amy to make decisions regarding moving off of Roloff Farms "affected" her "relationship" with Matt. And she also noted that she'd "never" live in the farmhouse Amy lived in on the property.
Fans think Tori Roloff was replacing Amy with Caryn
Tori and Amy have always been close, as Tori is Amy's daughter-in-law. But Tori's also built a great relationship with Caryn. The two frequently comment on each other's Instagrams, and Caryn babysits Zach and Tori's two kids quite often.
"So thinking grateful for you guys," Tori commented on a recent photo of Caryn and Matt taking care of her kids. "To have people who love my kids ALMOST as much as I do. It's a gift."
Matt posted a Boomerang of Tori and Caryn to his Instagram on Aug. 23, too. "When these 3 get together… stuff happens," Matt captioned the post. "I just have to figure out what stuff just happened?? Will fill you in on our plan in the next 2 -3 days."
Unfortunately, some fans thought this looped video proves Tori replaced Amy with Caryn.
"My heart goes to Amy," a fan commented. "I guess we all can be replaced."
"It really does feel that way," another wrote. "Caryn takes over and Tori dumps Amy."
Amy just proved she's still close with Tori and Tori's kids
We're not sure if Amy noticed what Matt posted to his Instagram. But she did post a series of photos with Jackson and Lilah, Zach and Tori's kids, to Instagram a few days after Matt posted his content of Tori and Caryn.
"When you come back from traveling for a couple of weeks the first thing you want to do is visit the grandkids," Amy captioned her post. "First Jackson and Lilah. Had a good time building a fort w/ Jackson and playing w/ Lilah after she woke up. These two always puts a smile on my face and my heart filled w/ love."
Fans are loving seeing Amy with her grandkids, too.
"You will always love your kids with all your heart but your grandkids are just something special," one fan commented.
"These kids are adorable," another wrote.
It doesn't look like Tori is actually replacing Amy with Caryn despite the controversy. If anything, we're glad the Roloffs all seem to be getting along.
Check out Showbiz Cheat Sheet on Facebook!