'LPBW': Amy Roloff Revealed to Her Son, Zach, That She's Felt Excluded Her Entire Life
Little People, Big World is back, and fans are more ready than ever to hear about what the Roloffs have been up to. Last season, we know Amy Roloff made a major decision for herself. She chose to move off of Roloff Farms and sell her half of the property to ex-husband Matt Roloff. And thanks to Amy's Instagram, we now know she's thriving in her new home just 15 minutes away from the property.
It's not just Matt and Amy who are on the show, though. Fans love seeing what their son, Zach, and his wife, Tori, are up to. On the episode that aired on April 7, Zach had a heart-to-heart with Amy about his unborn daughter likely being a little person. And Amy opened up about her own feelings of exclusion as a woman with dwarfism.
Amy Roloff has talked about being bullied in the past
Fans love how open and honest Amy is on LPBW. From her divorce from Matt to her difficulties growing up, we've learned a ton about her over the years via the show and her memoir, A Little Me. And we can't forget that she's shared a lot about her painful childhood memories.
In a clip shared by TLC, Amy talked to her brother about her upbringing — and they mentioned a bullying experience that was incredibly difficult for Amy to get through. Not only that, but Amy gave more details in her memoir about an older high school student who "taunted" her and participated in threatening behavior through the years.
"Things from your childhood can affect you for the rest of your life," Amy told the cameras. "And I know it's affected me for a long, long time, allowing other peoples' opinions and thoughts matter more than what I truly thought about myself."
Matt and Amy's son, Zach, worried about his daughter being a little person
Those who follow Zach and Tori know their 2-year-old son, Jackson, is also a little person — and Jackson has the same type of dwarfism as Zach and Amy. The couple now has a daughter, too, and she also is a little person. While Zach and Tori adore their kids and are very open to the possibility of all of their children having dwarfism, Zach still noted some of his concerns to Amy.
"Knowing that you're going to have a kid that has some sort of disability, you know … and with girls, like, all the issues. I see normal girls have insecurity issues," Zach noted to Amy, and she agreed. Overall, they talked about how they hope Zach and Tori's baby girl has minimal health issues, as they feel they got lucky with Jackson. But Zach also explained the problems he's had with his legs and ears over the years that are related to being a little person.
Amy confided in Zach that she felt excluded growing up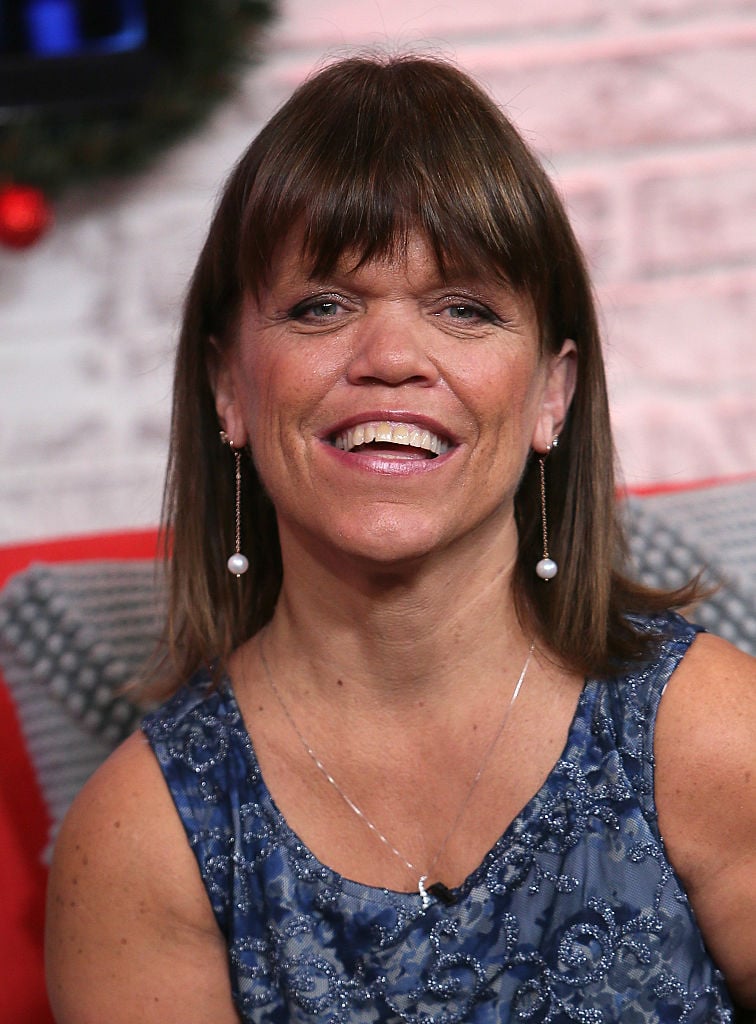 Amy's childhood came up once again while talking to Zach. "I always felt excluded," Amy explained to her son after discussing possible issues with Zach and Tori's baby girl. "Or just, couldn't relate, you know?"
"Yeah, that must've been hard," Zach confirmed.
"But I was a little shy, too. Your daughter could be completely different," Amy added.
"I would think it's harder for an LP girl to grow up than a boy," Zach then told the camera. He then explained that girls can be "catty," which can create feelings of inequality. And Amy agrees.
"As a little person growing up, it's tough. Even though I was a part of something, I never felt a part of it."
We know Zach and Tori's daughter, Lilah, is completely loved by fans of the show and all of the Roloffs. No matter what, she has her family — especially her fantastic father, Zach — who understands and is on her side.
Check out Showbiz Cheat Sheet on Facebook!