'LPBW': Amy Roloff Said Filming Has Already Started at Her House for Next Season
Little People, Big World has been on for 20 seasons, and a ton has changed for the Roloff family since it first began. Matt and Amy Roloff started the show as a married couple, and their four kids were still young. Now, over a decade later, their kids are all grown up and married. And Matt and Amy are divorced.
While Amy was devastated by her divorce at first, she's found her footing and is really hitting her stride now. And it looks like fans will get to see more of what she's up to in the future, as she told her Instagram followers that the crew for the show has already started filming in her home for next season.
Season 20 of 'Little People, Big World' showed exciting changes for Amy Roloff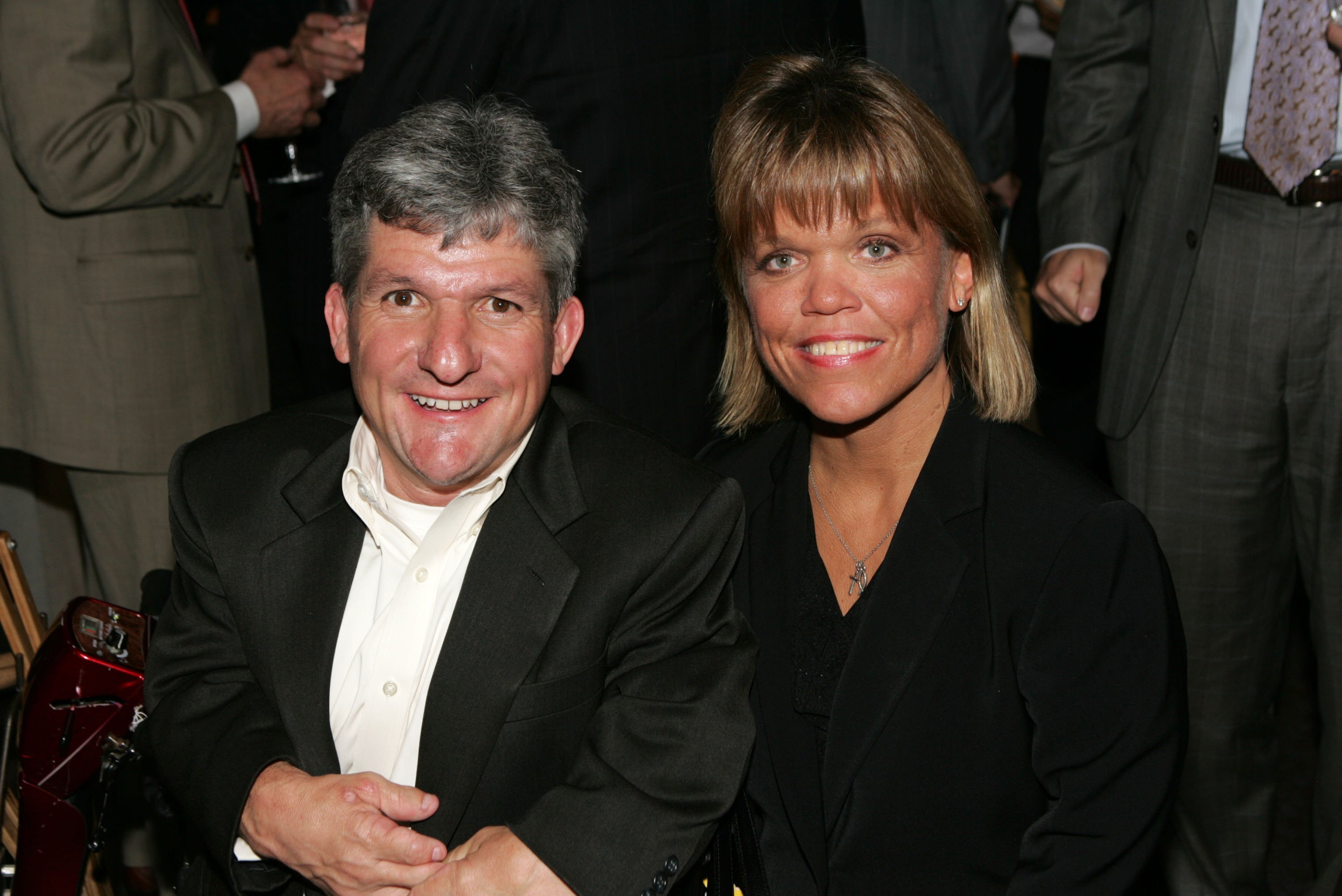 Amy hasn't had it easy over the years. According to her memoir, A Little Me, Matt was seeing another woman behind her back (who's assumed to be his current girlfriend, Caryn Chandler). The divorce was very difficult for Amy to work through, as it would mark the first time she'd be on her own in 30 years. But she persevered — and Season 20 of the show allowed viewers to see how she's thriving now.
Amy found a new home after searching extensively, and fans got to go through her journey with her partner, Chris Marek. While the new place is beautiful and very close to Roloff Farms, there's still a lot of work to be done. "Moving into this new house … it's not as accommodating as the farmhouse," Amy noted on the show.
Aside from the house, we can't forget that Amy also got engaged to Chris Marek, and fans got to see the proposal. While she's in no rush to run down the aisle, she's excitedly working out all the details and keeping fans apprised.
Matt Roloff gave indicators that the new season started filming
It looks like the new season of LPBW is well underway. Matt and Amy get quite transparent regarding what's going on in their lives via Instagram, and Matt shared a photo of him and his girlfriend along with a caption that talked about filming.
"Yesterday.. after wrapping up filming and farm chores for the week.. @carynchandler1 and I decided to break away and headed west for the 90 min drive to the small beach town — Manzanita!" he captioned his post.
We know filming for reality TV shows is up in the air due to the coronavirus (COVID-19) pandemic. But it's encouraging to hear that some shows are making it work. Since Matt noted he was on Roloff Farms in his post, we're sure that means we'll be getting plenty of updates on how the farm is doing once next season airs as well.
Amy told her followers that the crew started filming at her home
It looks like the LPBW crew was recently at Amy's house as well. She recently took to Instagram Live to talk about her life currently, and she noted that filming has already started in her home.
"Yesterday was the first day that we were able to film anything," Amy told her followers via Instagram Live on June 25. "Like everyone else who is struggling, like, where's the next paycheck gonna be, and wondering if they have a job, and all of that stuff, there's parts of me that wonder, 'OK, are we going back to filming? Like, what does that look like? Are we only doing a few episodes and then it's over?' … But yeah, yesterday was the first day that we were able to film."
Amy then explained that some local crew was at her home in Oregon while her producer was still in California with his kids. "So, it's really kind of weird to have real people with you and then talking on technology like we're doing here," she added.
We're happy to hear that TLC is making filming work for LPBW despite the current obstacles!
Check out Showbiz Cheat Sheet on Facebook!