'LPBW': Amy Roloff Said She Embraces the Days When She Feels the Worst
Amy Roloff's been candid with her fans and followers for years. We know her as Matt Roloff's ex-wife from Little People, Big World, and we can't wait to hear more about her journey on the new season of the show starting March 31, 2020.
At the end of last season, we saw Amy making one of the biggest decisions of her life. She chose to sell her half of Roloff Farms to Matt and plan to move away from the property she's lived on for 30 years. Now, she's almost completely settled into the new place — but it hasn't been easy. And she just told one of her fans via Facebook Live how she manages to get through her worst days. Here's what she said about embracing the bad so the good can come in.
Amy Roloff's move off of Roloff Farms hasn't been easy
Amy took a huge step away from her old life when she decided to sell her half of Roloff Farms. Thanks to her realtor fiancé, Chris Marek, she was able to find a place that suits her — and it's just 15 minutes away from the farm. But she's had to make major adjustments, and she's kept her Instagram followers informed on her journey.
"Let's face it, the farm will always be the farm, no comparison, but a new house in a new neighborhood will have its own adventure and it will take time to get use to it and 2020 will be another interesting year," she captioned an Instagram post from December 2019. And during an Instagram Story she posted in January 2020, she noted she's "gonna miss" the sound of the frogs at night on the farm property.
Despite all the things she may miss about the farm, Amy is ready for her new season of life. "I see light at the end of the tunnel as I move my things out of the farmhouse," she captioned an Instagram post on Feb. 22.
She's giving her followers sage advice
From her experiences as a little person to her difficult divorce with Matt to her many years on reality TV, Amy's shared all of her experiences with her fans. And she continues to give her followers advice when they ask. The LPBW star posted a sweet photo of her and Marek celebrating Valentine's Day 2020, and she included many loving sentiments about what the holiday means to her. Amy also offered kind words to a follower going through their own difficult separation.
"You give me hope for love after a brutal divorce," one follower commented.
To that, Amy wrote, "Hang in there. Most of all don't stop believing in you. You matter, have value and purpose. A few close girlfriends helped me along the way, still do, and my faith. Keep liking you your worth it."
Amy just told one of her fans how she gets through 'tough times'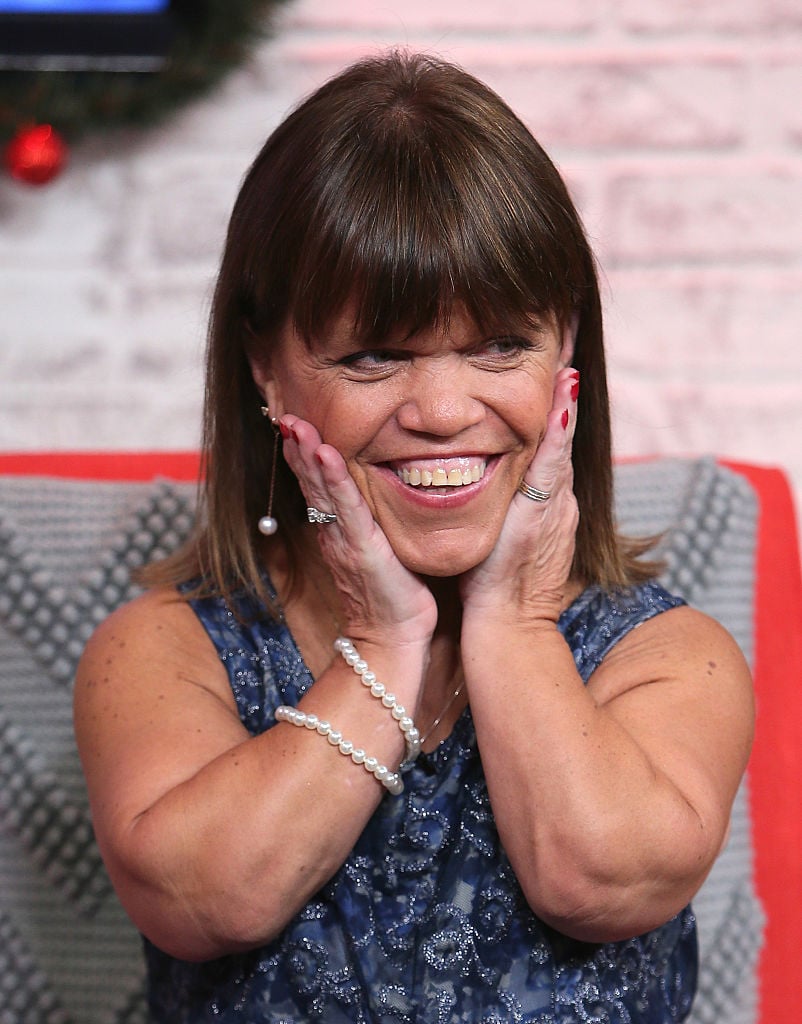 Amy's offering even more advice via Facebook Live. She answered some questions about the new season of LPBW with her friend on Feb. 23. And some of her fans asked for some deeply personal advice.
"What advice do you give the person trying to stay positive during tough times?" Amy echoed the question.
"I think one thing that has helped me is I give myself a day that is just … to be frank, sucks," Amy told the camera. "You know, it's a crummy day. It's like, don't try to make it better. Just … embrace it. … If you're gonna sit there and eat a whole bag of cookies and have a cup of coffee or tea, OK. Do that." But Amy then encouraged her followers to carry on with life the next day without getting too bogged down in the negativity.
"When you get up the next day, say, 'Hey. This is a brand new day. I have new opportunities. Something I'm going to do is going to be for me, something that's good.'" She also encouraged her followers to not beat themselves up over the "crummy day."
We love how hopeful Amy's remained through her divorce and her move, as it's clearly inspired many. And we can't wait to see her thriving in her new place and loving relationship during the new LPBW season!
Check out Showbiz Cheat Sheet on Facebook!