'LPBW': Amy Roloff Said She's Missing Major Milestones for Her Kids and Grandkids Due to Quarantine
Social distancing due to coronavirus (COVID-19) isn't easy for anyone — and Amy Roloff from Little People, Big World is even sharing her thoughts and feelings regarding the current crisis.
We know a new season of the show is airing now, and fans are excited to finally see the moment when Amy's current partner, Chris Marek, proposed. Not only that, but we're also getting a glimpse into Amy moving off of Roloff Farms, which she's leaving behind to ex-husband Matt Roloff. But the season aside, Amy's also speaking to her social media followers quite often. And her recent Facebook Live video talks about the major milestones she's missing with her own family due to the virus.
Amy Roloff talked about coronavirus on her Instagram
Amy's always been good about keeping up with her followers when it comes to real-world issues. And she's talked about the importance of staying safe during this uncertain time.
"We definitely live in a very precarious and scary time right now, it's crazy," Amy said in an Instagram video posted on March 13. "I just wanted to let you know that I am thinking of everyone and I'm trying to do my best. But I think it's a reminder for us to do our due diligence to stay safe, stay healthy, and do everything that we can to try and make that happen. Not only for ourselves, but those around us."
As for what she and Marek are up to, it's clear they're staying in, fixing up her new home, and connecting with friends however possible. "Relaxing on a late Sunday afternoon," Amy captioned a post of her and Marek on April 26. "Did a zoom w/ good friends and enjoyed staying connected… anyway we can."
She said she's missing major family milestones because of social distancing
Amy's doing her part to flatten the curve, but she noted she's missing major life events with her family due to the current situation. Not only is Mother's Day in May, but many of her kids and grandkids have birthdays she'll likely have to celebrate from a distance.
"I'm not gonna really be able to be with my kids, I don't think," Amy told her Facebook Live stream regarding Mother's Day. "And May is a big month. Not only is it Mother's Day, but Jeremy and Zachary are celebrating their 30th birthday. Can you believe that? They're going to be 30 years old."
Amy then noted that 30 is a "big milestone," as "you're out of your 20s, you're into your 30s, they're married, great women. Audrey and Tori, wonderful daughter-in-laws, I couldn't ask for better daughter-in-laws." And she added that Tori and Zach and Tori's son, Jackson, also have birthdays approaching.
"I'm gonna miss a 30th, I'm gonna miss a 3rd birthday of Jackson's, Tori's birthday, give a great big shoutout to them."
As for how Amy's celebrating, she's planning on delivering a homemade chocolate cake.
Amy said 'it's OK to be sad for those moments' that are lost during this time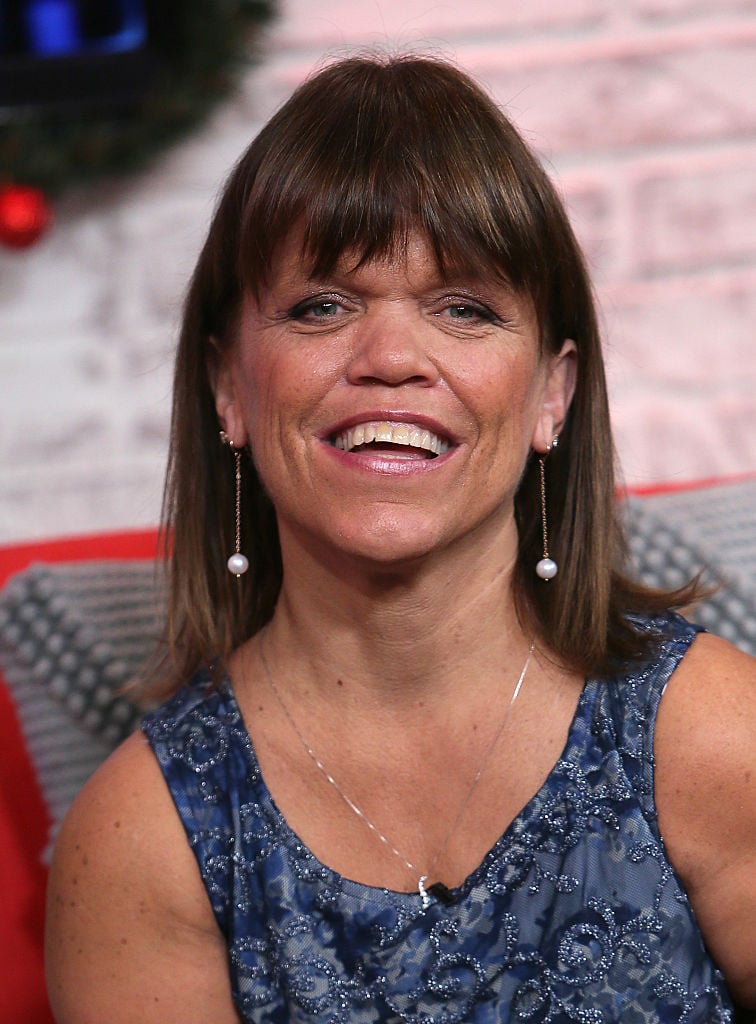 Not only did Amy get personal, but she also spoke to her followers about what they may be experiencing.
"I know so many of you guys are missing some huge, huge events. We hear it on the news. We hear it all over the place," Amy said. And she noted her sadness she has for high school seniors who won't get to walk to receive their diploma or attend prom. "Those are milestones and those are really deep, sad moments. And I think it is OK to be sad for those moments a little bit."
But Amy then warned not to sit in the sadness for too long. "Find ways to be proud of the fact that you made it to your senior year, you did excellent … an find a different way to celebrate it afterwards."
We're thankful for Amy's comforting words during this time. While she's certainly missing out on her family's life, there's plenty of joy to come in the future!
Check out Showbiz Cheat Sheet on Facebook!