'LPBW': Amy Roloff Still Hasn't Set a Wedding Date for Marrying Chris Marek
'Little People, Big World' star amy Roloff is engaged to Chris Marek, but she told her social media followers she hasn't set a wedding date yet.
Love is in the air for Amy Roloff from Little People, Big World. Fans of the show may remember when Amy and Matt Roloff were happily married and living together on Roloff Farms with their four kids, but times have changed. Now, the kids are all grown up — and Matt and Amy have divorced and gone their separate ways.
Amy decided to sell her half of Roloff Farms to Matt, as this would allow him to continue running the farm while she pursues a new life. The transition hasn't been easy, but she's had her fiancé, Chris Marek, by her side.
While fans are anxiously awaiting more details on Amy's upcoming wedding, it seems we'll have to wait awhile for her to tie the knot. Here's what she told her Facebook followers.
Amy Roloff is currently engaged to Chris Marek
Amy wrote about her divorce in her memoir, A Little Me. And she's written and spoken about how devastated she was after her marriage failed. It seems she's found love again, however, as her partner of three years, Chris Marek, proposed to her in 2019.
"Guess what! I wanted to share with you- I'm engaged! I was so surprised when Chris asked me to marry him. I said YES," Amy captioned her Instagram post on Sept. 20, 2019. "I couldn't be happier and so looking forward to this new part of our life journey together."
Fans of LPBW may recall when Amy first started getting to know Marek. They met at a single's mixer event and connected again at a pool party, and Amy seemed to love Marek's adventurous spirit and motorcycle rides. While fans didn't appear to love him at first, they've since warmed up to him and have adored seeing Amy look so happy and bright.
She's talking a lot about her future with Marek on Instagram
Amy's ready to start fresh in 2020 with her new home. While Marek helped her with the sale since he's a realtor, the house appears to only be in Amy's name despite their near-future marriage. This may have some fans wondering if Amy's all that serious about including Marek in her life, but she appears to be talking about him plenty on Instagram and incorporating him into her future plans.
Amy posted a sweet photo of her and Marek holding champagne flutes on New Year's Day. "What changed my life in 2019? Was when Chris asked me to marry him. I couldn't be happier in my second act! and looking forward to what 2020 may bring," she captioned the post.
Then, on Jan. 4, she mentioned her future with Marek again. "I know we're already 4 days into the new year but… this weekend is when I put the decorations away, remember some of the amazing time and cherish the moments I had to gather… with Chris, my family and kids and get ready to continue to be my best in pursuing the goals I've made for 2020 …," she wrote.
Amy told Facebook that they haven't set a wedding date yet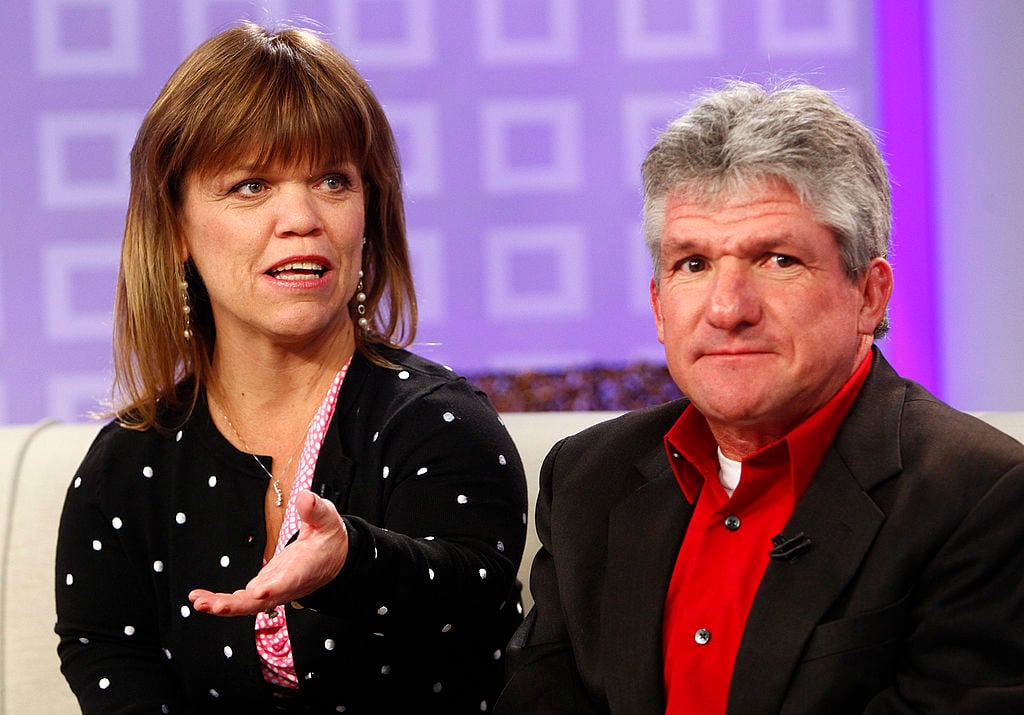 Amy's never been one to rush big decisions. It took her months to decide what she wanted to do with Roloff Farms years after her divorce from Matt, for example. And she hasn't rushed into this second marriage with Marek either. While she's made it clear she's very excited to be engaged, she told her Facebook followers during a live video that they shouldn't expect a wedding anytime soon.
Right around Christmas, Amy and her friend took to Facebook Live to share some updates on their lives. And of course, the topic of the wedding came up. When one of Amy's fans asked her if she's set a date for the wedding, Amy replied, "No, we haven't."
To that, her friend, Lisa, said, "We've talked about it a little bit." But, much to Lisa's surprise, Amy fired back that the aforementioned unknown date is no longer going to work.
"2021 is the date that we're gonna do," Amy verified.
It looks like Amy's fans have at least another year before the wedding happens, but we'll be watching with a close eye to see how she's planning her big day. For now, we're excited to see photos of her new home when she's finished decorating. And of course, we're hoping for more photos of her with her man!
Check out Showbiz Cheat Sheet on Facebook!