'LPBW': Amy Roloff Thought Moving Off Roloff Farms Might Change Her Relationship With Her Kids
Those who've kept up with Little People, Big World over the years know the saga between Matt and Amy Roloff. While the couple started the show together, they're divorced and have since gone their separate ways. Last season of the show, we saw Amy make the major decision to sell her half of Roloff Farms to Matt. And now, in the current season, she's attempting to find a new permanent home — though Amy's social media followers know she's actually all settled into a new place.
Amy's move off the farm was incredibly difficult for her, as she spent the last 30 years of her life making memories and raising her kids there. And on the show, she expressed concern that her move might change her relationship with her kids. Here's what she said.
Amy Roloff moved off of Roloff Farms and is settling into her new home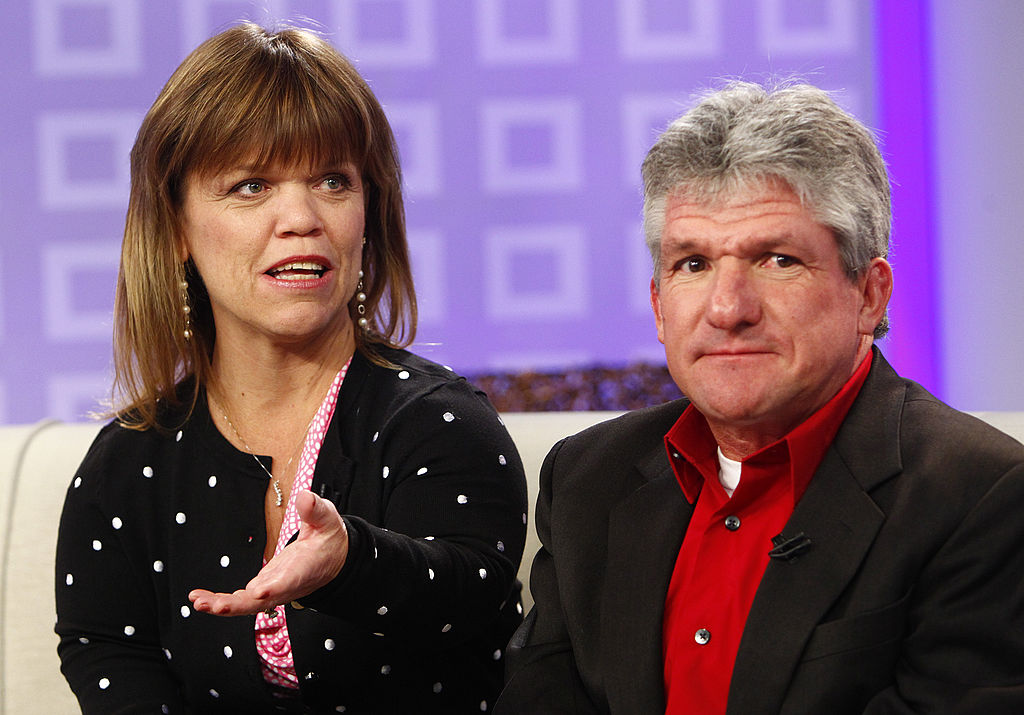 Amy's kept her fans apprised with what's been going on with her move since the end of the last season of the show. Her fiancé, Chris Marek, helped her find her new place — and the home is just 15 minutes away from Roloff Farms. While Amy's excited to start her new life, she's also expressed how difficult the move has been for her mentally.
"It's been an adventure so far, definitely another BIG change in my life, after 30 years living on 33+ acres, and really not sure how to feel about it all," Amy captioned her Instagram post from back in January. "It might all hit me later but what I do know, this change was necessary. It'll take time getting use to- living in a neighborhood, being in a new house and making it a home. I'm ready though and I like my new house."
As for Matt, he's happy to see Amy moving forward with her life off of the farm property — though he expected it would take her a long time to relocate.
She thought moving off of the farm would change her relationship with her kids
Amy's quite close with her kids, and it's clear she takes the time to maintain good relationships with all four of them. Zach, Jeremy, Molly, and Jacob are all adults with spouses of their own, and Zach is the only one of his siblings to maintain a permanent presence on LPBW. But Amy worried that her move off of Roloff Farms might change everything.
While going out to lunch with her friends on the current season of the show, Amy brought up her concerns. And one of her friends said Amy's entire dynamic with Matt is likely to change once she leaves.
"I think so too. And it also will be with my kids, because they're so used to coming to the farm," Amy added. "Once I move, that's not gonna happen. I really have to learn how to make an effort to schedule time with them. I think that's what I gotta get in the habit of doing."
Amy then told the camera that she doesn't think her kids will come over to her place as much. "I don't think they're gonna come over as readily."
Amy and her kids appear to still be on good terms
While Amy may have been concerned about her relationship with her kids, it seems it's working out. Prior to social distancing concerns, Jacob and his wife visited Amy on March 18. "They've come back to the 'neighborhood' for a few days. And I couldn't be happier to see Jacob and Isabel," Amy captioned her Instagram post.
Prior to that, it looks like Amy and her partner went out with Zach, Tori, and the couple's kids for some bowling on March 12. "Jackson's first time bowling was so much fun. Seeing it through his eyes and mom and dad's was just as precious. Love my family," Amy captioned that post.
We know coronavirus (COVID-19) is making it difficult for Amy to see her family currently. But we're sure when everything settles, the Roloff kids will be back to visit their mom in her new place once again!
Check out Showbiz Cheat Sheet on Facebook!