'LPBW': Amy Roloff Told Instagram She's Having a Hard Time Saying 'Goodbye to 30 Years' on Roloff Farms
Amy Roloff from 'Little People, Big World' showed her Instagram followers she's back on Roloff Farms to clean it all out and say goodbye, but it's not easy.
Some Little People, Big World fans have been watching the show for years, and Roloff family dynamics have changed dramatically. Matt and Amy Roloff started the show together as a married couple, and they spent many seasons working on Roloff Farms and raising their kids together. Now, we know Matt and Amy have since divorced — and Amy made some scathing claims against Matt in her memoir, A Little Me.
In 2019, Amy made a huge decision for herself, too. She decided she would leave Roloff Farms behind and find a new place. The move hasn't been easy, though. And now, she's reporting live from the farm and explaining just how difficult it is to say goodbye to so many years there.
Amy Roloff is having a tough time adjusting to her new home
Moving has been a major adjustment for Amy. She never dreamed she'd have to move away from Roloff Farms one day — and while she's making the best of it, she's not shying away from sharing her highs and lows with her Instagram followers.
Her new home is much different from the farmhouse. Now, she lives in a home in a neighborhood just 15 minutes away from the farm, but it certainly doesn't boast the same amount of land she's used to. Amy's fiancé, Chris Marek, helped her find this place, as he's a realtor. But in the end, it appears she's doing the majority of the moving all by herself.
"It's been an adventure so far, definitely another BIG change in my life, after 30 years living on 33+ acres, and really not sure how to feel about it all," Amy captioned an Instagram post showing her eating brunch on Jan. 6. "It might all hit me later but what I do know, this change was necessary. It'll take time getting use to- living in a neighborhood, being in a new house and making it a home. I'm ready though and I like my new house."
She noted on Instagram it's hard not to 'dwell on the past'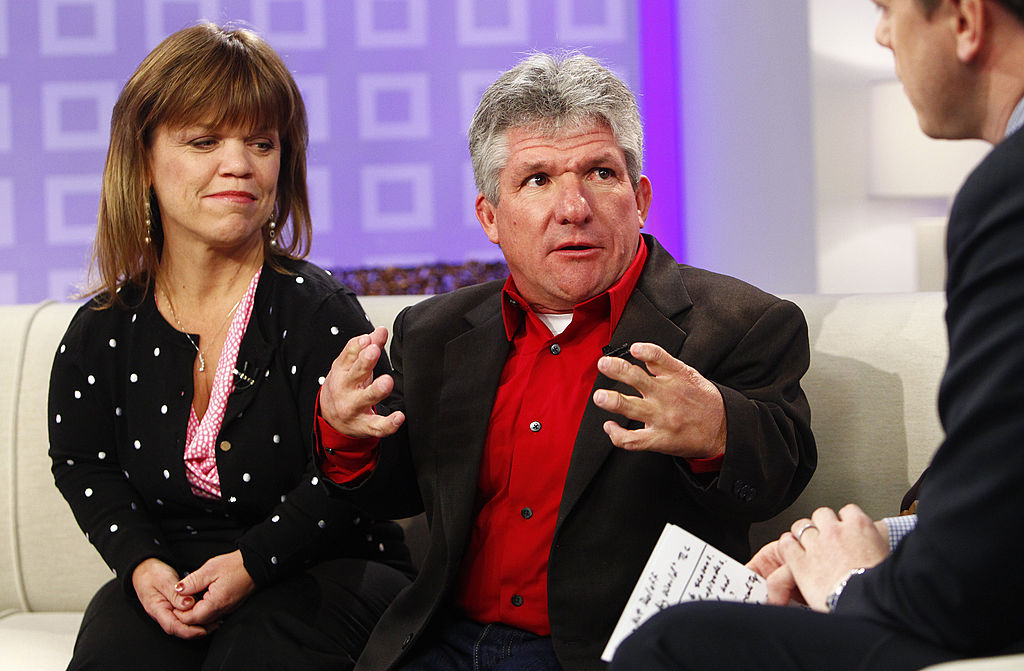 Thanks to Amy's memoir, A Little Me, we know she has a lot of wounds from her divorce with Matt. Amy claimed Matt was cheating on her with a farm manager (who's assumed to be his current girlfriend, Caryn Chandler). And she also posted to Instagram about how hard it can be to stop dwelling on the past.
"It can be very difficult not to dwell on the past and feel regret about things you wish had turned out differently," she captioned her post on Jan. 19. Considering what her followers commented on the post, it seems she has many fans in her corner.
"I'm glad you are realizing that!" one follower commented. "Holding onto bitterness only hurts you. It seemed you were always very short and frustrated when dealing with Matt last season…I knew healing needed to happen still there."
Amy said it's tough saying goodbye while clearing her things off of Roloff Farms
When Amy shares her thoughts and feelings about moving with her Instagram followers, she's typically in her new place. But on Jan. 23, she took to her Instagram Story while she was on Roloff Farms property clearing out some of her belongings.
"I am back at the old farmhouse," Amy said on her Instagram Story while outside of the farmhouse in a coat. "Trying to figure out, over 30 years, what do I keep and not keep, get rid of, give away, sell … I'm not sure what. It's tough. Even though I'm in a new house, and great things are happening, you know, it's tough."
Amy then panned her camera over to a garage full of her belongings so her followers can see just how much she still has to sort through. But she's keeping a positive attitude as she moves on with her life.
"It's tough to, I don't know. I guess say goodbye to 30 years at one place. But, new life, new journey, and it's gonna all be good. It's a good thing."
We know moving is quite a process, but we're excited to see Amy's new home when she's all finished!
Check out Showbiz Cheat Sheet on Facebook!