'LPBW': Amy Roloff's Controversial Son, Jacob Roloff, Is Already Visiting Her In Her New Home
We've been keeping up with Little People, Big World for quite some time, and fans may remember when Jacob Roloff leaving the reality series was big news. When the show first started, it was Matt and Amy Roloff who brought their four children into the spotlight. And Jacob leaving was an incredibly big deal at the time.
Now, a ton has changed for the Roloff family, as Matt and Amy have divorced and Amy moved off of Roloff Farms. She's documenting her big move on Instagram, and it hasn't been an easy transition. But it looks like Jacob and his wife, Isabel, are being as supportive of Amy as possible, as they're already paying her visits.
Jacob Roloff stirred the pot when he left 'Little People, Big World'
The Roloffs appeared to be one big, happy family when LPBW first started in 2006. Now, nearly 15 years after its premiere, the dynamic of the show has completely changed. The only one of Matt and Amy's kids to stay on the show full-time is Zach — and the other three have gone their separate ways.
Jacob has been the most vocal about his reality TV departure. In 2016, he posted a photo to Instagram with a caption all about his decision to leave LPBW behind.
"I get comments on here all the time about how people 'miss me on the show' or telling me I should 'do a few more episodes' with the family; I'm posting this to say that that will never happen," he wrote on Instagram. "All in all I appreciate people wanting me to 'be with the family' for a few more episodes, but the family that is filmed is not my family. They are the Roloff Characters and I have scarcely anything in common with them, nor do I want to be a character myself."
After this post, rumors of a feud between Jacob, TLC, and Matt followed.
Amy Roloff waited to move off of Roloff Farms until after Jacob married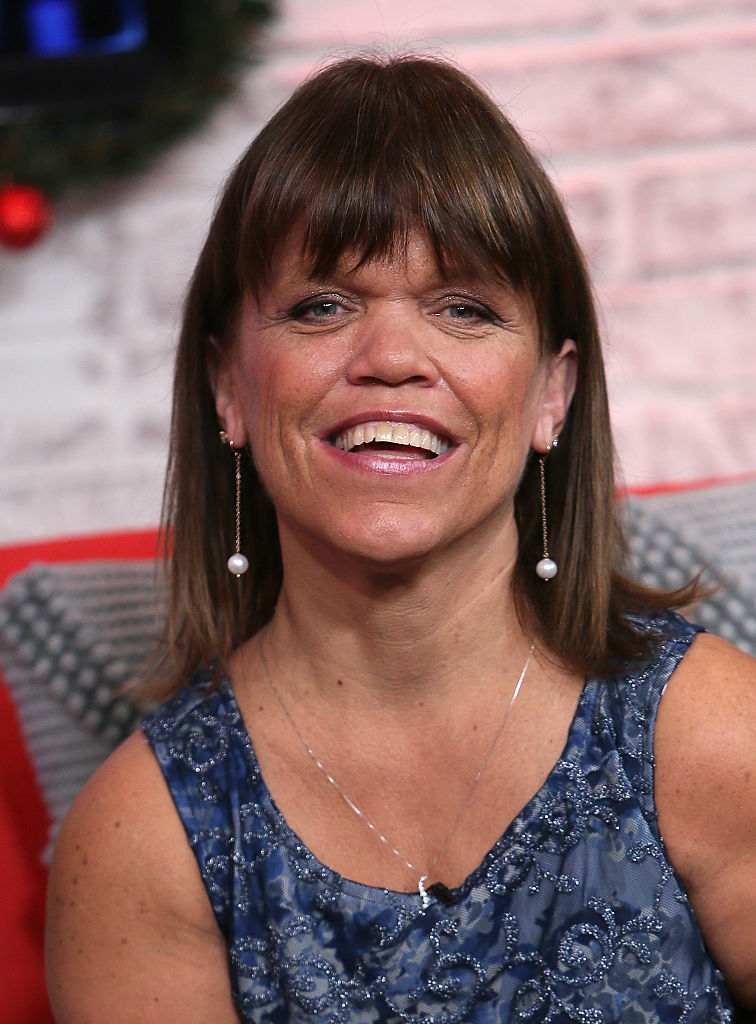 At the end of Season 14 of LPBW, Amy had a huge decision to make regarding her living situation. And she chose to leave Roloff Farms behind in favor of a new place. This decision wasn't easy, of course — but after the divorce, she knew she and Matt couldn't live together on the same property forever. Thus, she decided she would start looking for new homes.
Amy eventually found a place in a neighborhood just 15 minutes away from Roloff Farms, though the move didn't happen as quickly as some suspected. As for why there was a delay, Amy told her Facebook followers that she wanted to wait until Jacob married to move.
According to Amy, she agreed that she'd wait until after Nov. 1, 2019, to move so that she could make sure Jacob could marry Isabel on the farm property if he wanted to. "All of the three kids got married on the farm. And I said, oh, for me to make sure that this happens, November 1 — they're getting married this September. … These are certain things that I wanted to make sure in my decision making because this is at least what I could do for Jacob," she said.
Jacob just visited Amy in her new house
There's no doubt Jacob and Amy have a special bond. He appears to be much closer with Amy than he is with Matt — and the fact that he and Isabel are already visiting Amy in her new home speaks volumes.
"It was soup night with Jacob and Isabel at my new house! This mom had a great time hanging out and talking and sharing with them," Amy captioned her post. "Love them so much and being a part of their life and seeing where life will take them."
Isabel also commented on the post and appears to have a very close relationship with her mother-in-law. "We love you," Isabel commented with a heart.
Jacob may never come back to the small screen, but it's nice to see him and his wife helping Amy make her new house feel like home!
Check out Showbiz Cheat Sheet on Facebook!