'LPBW': Audrey Roloff Takes Instagram Break Following New Season and Alleged Family Tension
Audrey Roloff from 'Little People, Big World' is no longer on the show with husband Jeremy Roloff. While she partially makes a living thanks to her social media, she's taking a break from Instagram. And this news broke just as the new season of the show aired. Additionally, there could be tension between Audrey and Tori Roloff.
Audrey Roloff started on Little People, Big World thanks to her husband, Jeremy Roloff. But the duo is no longer part of the show. They went their separate way to expand on their own brand and business, and they seem to be doing quite well. But Audrey announced she's taking a break from social media just as the new season of the show started — and it appears she may have a feud with Zach Roloff's wife, Tori Roloff, as well.
What does Audrey Roloff do for a living? It seems her Instagram income helps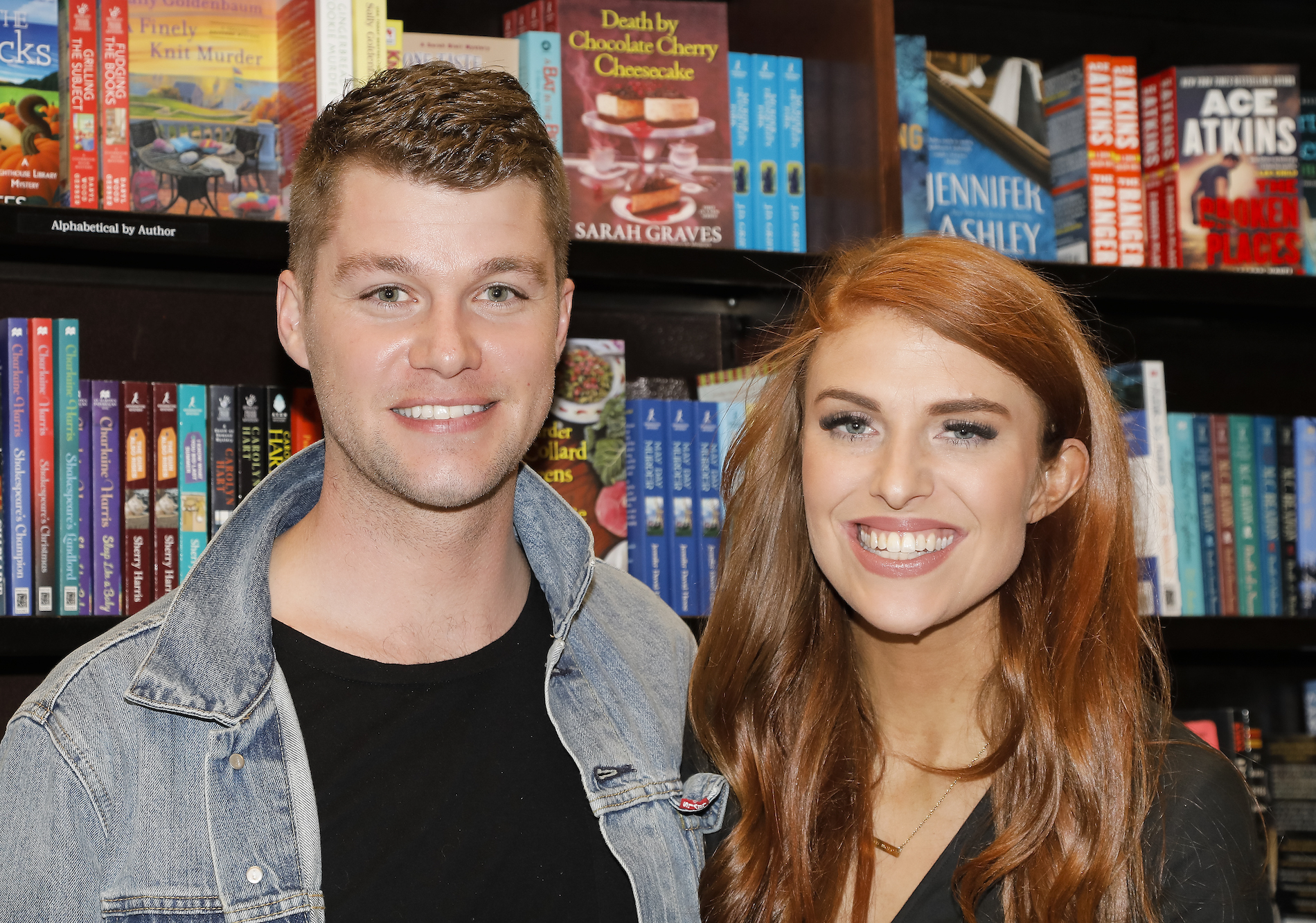 While Jeremy and Audrey Roloff are no longer part of Little People, Big World, they're doing quite well for themselves. The couple decided to focus on their family and their business going forward, but they still have plenty of followers via social media. And they share all of their life updates on Instagram.
So, how does Audrey make her money? She and Jeremy have a covenant marriage, and they want to help others have a successful and happy married life. They sell multiple products, like The Marriage Journal and their special, 50-year anniversary journal, Memories of Us. And they're also bestselling authors, as they penned a memoir about their love story and how they overcame difficult times in their lives. Not only that, but the couple's Behind the Scenes podcast does quite well.
Audrey also has multiple sponsorships on Instagram. She's posted about her sponsors' products many times in the past, which certainly assists with her income.
Audrey announced she's taking an Instagram break as new 'Little People, Big World' season starts
While Audrey is an avid social media user, she announced she's taking a serious break from Instagram. On May 14, she posted to Instagram she's taking time away from the platform for an "extended" period of time.
"I'm taking a social media break for a while," Audrey wrote. "Every time I've taken an extended social media break it's been so healthy and life-giving. I'm excited to come back more inspired refreshed."
The ex-Little People, Big World star made jokes about setting an "away message" like she had back in the days of AOL Instant Messenger. She also noted she's completely deleting the app off her phone.
Jeremy commented on the post. "Since I'm on the same ship plotting the same course, we best be gettin' to it!" he wrote. "Salute!"
Some commented it seems suspect that her Instagram break began just as the new season of Little People, Big World started, too.
"It's not coincidence at all that the show just started," a fan commented on Audrey's post.
There's allegedly tension with Audrey and Tori Roloff
Fans are curious as to why Audrey's taking a step back from social media now. While she and Jeremy aren't on the show, Amy, Matt, Zach, and Tori are. And there's also reportedly some rumored tension between Audrey and Tori.
According to The Sun, Audrey answered an Instagram follower in February 2021 who asked about social media pet peeves. "I can't say I haven't done it, but when someone starts their story with 'hey friends' or 'happy whatever-day-it-is,'" Audrey said in response. Fans noted Tori often begins her Instagram greetings with this.
Additionally, it doesn't look like Audrey and Jeremy attended Zach and Tori's son's birthday party in May 2021, stoking the flames that trouble's afoot.
We're sure Jeremy and Audrey will come back eventually and return to their fans — but if fan theories prove correct, they might wait until the new Little People, Big World season ends.
TLC did not return a request for comment about Audrey and Tori's alleged feud by the time of publication.
Check out Showbiz Cheat Sheet on Facebook!