'LPBW': Caryn Chandler Responded to a Follower Who Asked If She and Matt Roloff Were a 'Real Couple'
Matt Roloff's girlfriend from 'Little People, Big World,' Caryn Chandler, just had to defend her relationship on Instagram.
The new season of Little People, Big World is officially here, and fans are excited to see what's occurred for Matt and Amy Roloff since the last season ended. We know Amy chose to sell her half of Roloff Farms to ex-husband Matt. And she's since shared with her Instagram followers that she's engaged to her current partner, Chris Marek. As for Matt, we're all anxiously awaiting more details regarding his long-term relationship with girlfriend and ex-Roloff Farms worker Caryn Chandler.
Chandler and Matt have been together for years, and their relationship has caused massive drama. Despite past chaos, Chandler is still responding to many of her Instagram followers who are curious about her relationship. Here's what she told one follower who questioned if her romance is real.
Matt Roloff's relationship with Caryn Chandler caused a lot of drama on 'Little People, Big World'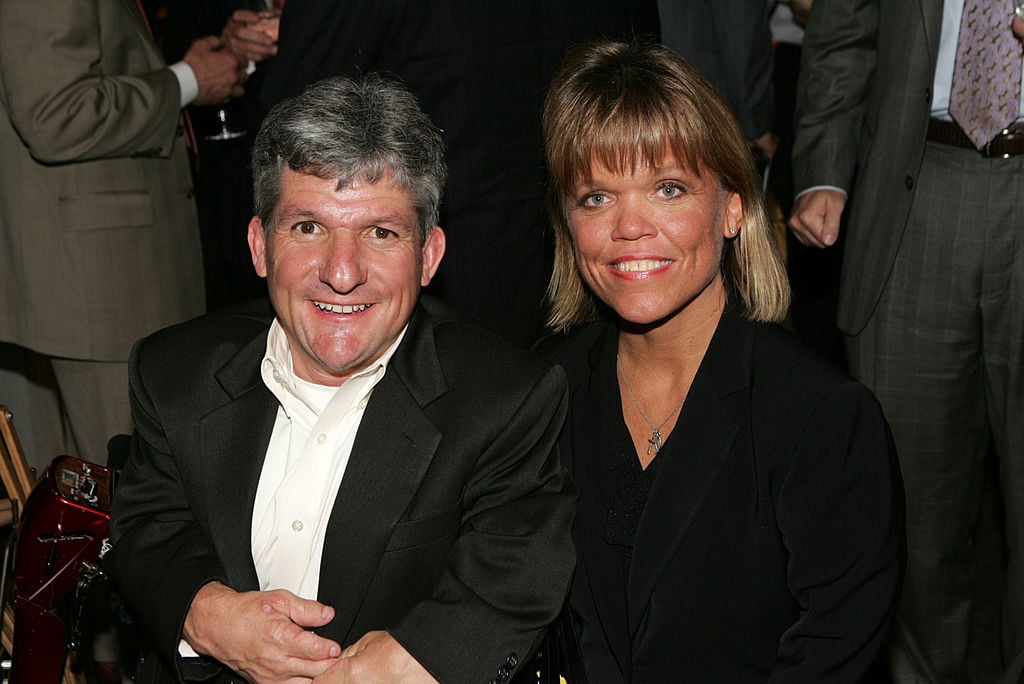 Amy's divorce from Matt seriously affected her, and Matt's relationship with Chandler was also extremely difficult for Amy. When their romance was in its early stages, Amy made it known she wasn't comfortable around Chandler. She even went on to say that spending time around Matt's girlfriend was "unhealthy" for her.
"Matt's worked with her for many many years. So that will always hurt to some degree," Amy noted. "But it is something that I will have to be an adult about — doesn't mean I have to accept it."
Amy later wrote her memoir, A Little Me. And she explained Matt may have been unfaithful during her marriage to someone who worked on Roloff Farms (presumably Chandler).
"I saw messages, pictures, and other things that should not have been shared between people who just worked together and were still married to other people. I was devastated," Amy noted.
Wedding bells may be ringing in the future for the couple
We know Amy and Marek will tie the knot, as they're already engaged and ultra-excited about planning their wedding. Now, it seems all eyes are on Chandler and Matt to see if they're next in line. And according to Matt, it looks like wedding bells may be ringing in his future, but marriage isn't in the cards anytime soon.
Matt told one of his Instagram followers, "Well that's coming down stream I hope." He then mentioned that he doesn't "want to step on Amy and Chris's excitement — But you never know what might happen next! For now @carynchandler1 and I are living a very happy and our very best life together… enjoying our kids and my grandkids. A wonderful season of life!"
He also spoke to the podcast First Class Fatherhood about his relationship with Chandler. "There's no immediate wedding bells yet but there are on Amy's side," Matt verified. "Caryn and I are kind of waiting to let their excitement play out."
Chandler answered an Instagram follower who asked if they're a 'real couple'
Now that LPBW is back, Chandler has taken to promoting the new season on her Instagram. And she's also great about answering her fans' questions and comments.
One follower asked, "Do you have a Ring? Right hand?"
To that, Chandler answered, "right hand yes. Left ring finger no," further verifying she's still not engaged.
And another follower questioned the validity of her relationship. "Are you guys a real couple ??" the follower asked.
Chandler answered, "lol. Yes. We. Are," along with a kissing emoji.
Chandler responded to many others who expressed their excitement to the new season with thumbs-up and heart emojis, so it's clear she takes the time to answer her fans and keep them apprised of what's really going on. When she and Matt likely choose to spend the rest of their lives together officially, we're sure she'll be one of the first to notify her fans. For now, we can take comfort that Chandler and Matt are the "real" deal.
Check out Showbiz Cheat Sheet on Facebook!