'LPBW': Did Amy Roloff Say Her Controversial Son, Jacob Roloff, and His Wife Are Living in Her New Home?
We've been watching Little People, Big World for over a decade, and the Roloff never cease to surprise us. While Matt and Amy Roloff started the show as a happily married couple, they're now divorced. And Amy is getting all settled into her new home while also planning her wedding to her partner of three years, Chris Marek.
As for Matt and Amy's kids, only Zach and his wife, Tori, are regularly featured on the show anymore. And Jacob Roloff, the youngest of his four siblings, was the first to leave. He's not completely out of the spotlight, however, as Matt and Amy feature him on their Instagrams and talk about what he's up to. And at the end of 2019, Amy mentioned on Facebook Live that Jacob and his wife might actually be living with her in her new house.
Jacob Roloff stated he'll never return to reality TV after 'Little People, Big World'
While Jeremy and Molly Roloff aren't regularly featured on LPBW, it was Jacob who made the biggest splash when he decided to leave. Back in 2016, the youngest of Matt and Amy's kids wrote an Instagram post regarding his decision to quit the show.
"I get comments on here all the time about how people 'miss me on the show' or telling me I should 'do a few more episodes' with the family; I'm posting this to say that that will never happen," he captioned his Instagram post. "So, I am with my family and I love them I'm just here to say you'll never see that from me on TV again."
Jacob also wrote about his reality TV experience in his book, Verbing. He mentioned that while filming the show, he felt "angry" which led to "miscommunications with family, especially my parents, culminating in their decision to experiment having me see a therapist."
Amy Roloff may have briefly mentioned Jacob's living situation
Despite Jacob leaving the show, it seems he's still maintained a good relationship with Amy. Amy frequently posts photos of him and his wife, Isabel, to her Instagram. And she even noted in the past that one of the reasons she waited so long to move off of Roloff Farms was so that she could ensure Jacob could have his wedding to Isabel on the farm if he wished.
Amy posted proof that Jacob and his wife even visited her at her new home. "It was soup night with Jacob and Isabel at my new house! This mom had a great time hanging out and talking and sharing with them," Amy captioned her post of her son and daughter-in-law. "Love them so much and being a part of their life and seeing where life will take them."
Amy divulged even more information about Jacob and Isabel, too. On a Facebook Live video she recorded with her friend, Lisa, at the end of December 2019, she mentioned Jacob's living situation.
First, Lisa asked Amy how her new home is going to work with her fiancé, Chris Marek. "I think the biggest thing for me … is that he's been single for, you know, quite some time, and I have too, but I've had Jacob and Izzy live here and stuff, and I'm still in my house that I've lived [in] for 30 years," Amy said. "Going to this new house, I still have a tendency to say, 'well, this is what I do.'"
Did Amy mean Jacob and his wife are living at her new home?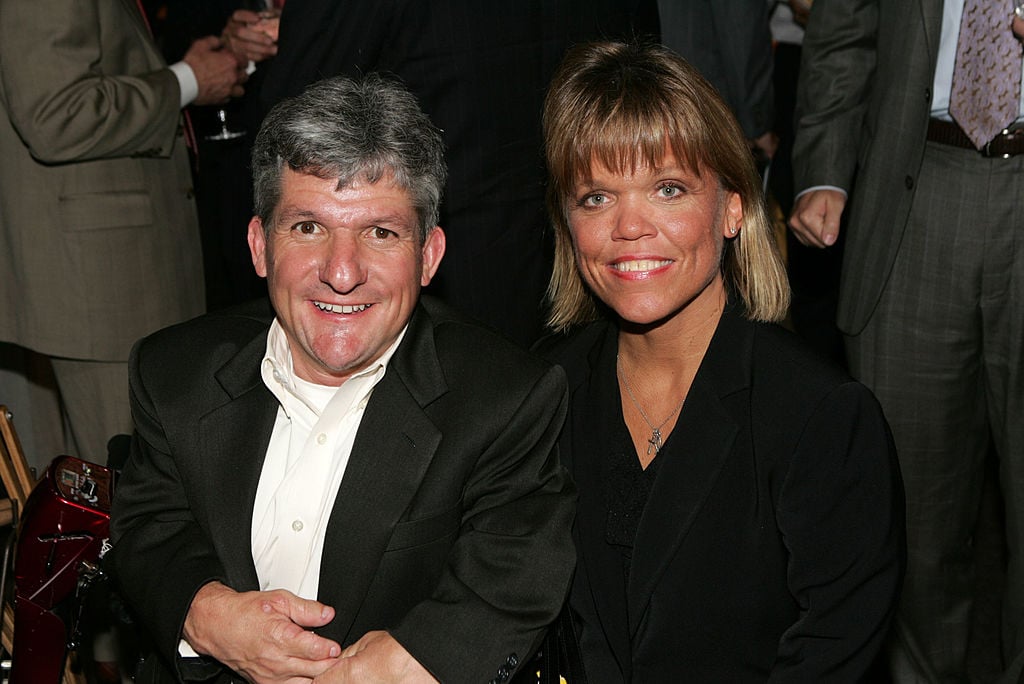 It's tough to discern exactly what Amy meant by "Jacob and Izzy live here." While she could've meant Oregon in general, she may have also meant Roloff Farms property. Or, it's very possible Amy meant Jacob and Isabel were staying at her new home since that was the subject at hand. We're not exactly sure why Jacob and his wife would need to stay at Amy's new place, but given the Instagram evidence provided by Amy, it looks like her son and daughter-in-law are looking quite comfortable at the new home.
We know Jacob and Isabel are adventurers, so perhaps they're just looking for a temporary landing place. There's also the chance that Amy just meant these two are in the area. Perhaps we'll find out what's going on with the newlyweds soon enough — though neither of them shares too much on social media, so we'll have to rely on Amy for more intel.
Check out Showbiz Cheat Sheet on Facebook!